Posted February 21, 2018 by Ajay Kumar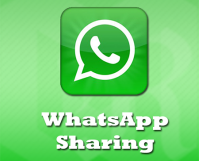 WhatsApp has proved that it is an ultimate App with fantastic user experience. It is updating day-by-day to provide users tremendous usability. It started with simple messaging/chat capability and now transformed to the largest App that is used by most of the users Worldwide. You can chat with your friends continuously and send unlimited messages […]
Posted February 19, 2018 by Ajay Kumar
If you buy a new SIM card with a better tariff plan and insert it in your mobile then, you have to lose your current WhatsApp account because of the new mobile number. All yours, contacts and messages will be lost and you have to share your new contact number with each and everyone you […]
Posted February 18, 2018 by Sheraz Ali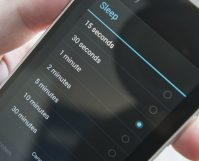 Android devices naturally run on an operating system that strives to conserve energy in order to run all applications with maximum effectiveness. This is why our phones have a screen time out where, if the phone has not been operated for a brief amount of time automatically results in the screen going into standby mode […]
Posted February 17, 2018 by Ajay Kumar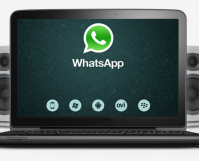 Since smartphone came into existence WhatsApp usage has increased drastically. With an incredible one-year subscription plan WhatsApp is easy to use and can be installed on various mobile devices. Now, WhatsApp can be used on your Desktop with the same account and mobile number which is known as WhatsApp Web. You can switch from mobile […]
Posted February 17, 2018 by Sheraz Ali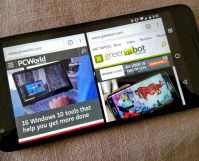 Nowadays, owing to the fact that our attentions are so strictly diverted by things that need our time and focus that we're consistently driven towards multitasking at different things. Smartphones themselves have given prominence to this need of overseeing multiple tasks at once and their interfaces are thus designed to serve this very purpose. Now […]
Posted February 14, 2018 by Slavcho Andov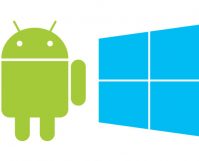 One of the many features that Windows 10 was an unifying operating system. This meant that users would be able to use the apps from Microsoft's app store on various devices: PC, phone, xbox etc. This also meant that you will be able to get notifications across linked devices and continue working on one device […]
Posted February 12, 2018 by Sheraz Ali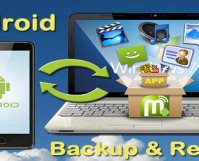 There used to be a time not so long ago that our phones were restricted only to sending or receiving calls and text messages. However, with the passing of time and with the growing refinement in mobile phone technology, we now have smartphones that are capable of handling almost all of our main tasks and […]
Posted February 12, 2018 by Leomar Umpad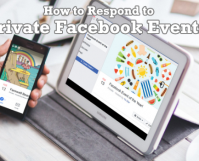 Facebook Events allow people to organize events and activities to celebrate something, support a certain cause, and gather people for any activity. Facebook Events can be public and private. Private Facebook Events are exclusive to people who are invited to it. If ever you get one, this article will guide you how to respond to […]
Posted February 11, 2018 by Leomar Umpad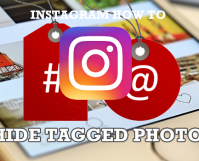 Have you experienced an awkward moment because of a photo on your Instagram profile? Then this article is for you! Learn how to hide tagged photos on Instagram and get rid of photos of you being tagged without your knowledge and approval.
Posted February 11, 2018 by Sheraz Ali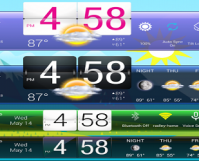 I have noticed that as time goes on and mobile technology becomes increasingly refined, they rely more and more on improving convenience, saving time, and making sure that the consumer receives only the information they require. Widgets, therefore, are tiny, live applications of much bigger applications that are running in your android phone. You must […]
Posted February 9, 2018 by Leomar Umpad
If you blocked someone on Instagram and you are now clueless on how to reverse the action, then this article is for you. Here, we will discuss the two different ways to unblock someone on Instagram.
Posted February 9, 2018 by Sheraz Ali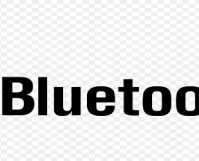 Jeez guys, there used to be a time not so long ago, a little over a decade in fact, that our phones didn't have half the features that they do today. I remember getting on the bus to high school with my earphones in one pocket and my phone in the other. Once the ride […]