The popular instant messaging app Line often offers free stickers for users to use in chat. However, most of the free stickers are locked to specific countries or regions only. Users outside the area cannot download the free stickers, even if they have the link to the sticker set. This tutorial will show you how to bypass this restriction on Android devices and download any free sticker sets you want.
Before we start, make sure that your Line account does not contain your mobile phone. Line uses your phone number to identify your location and show the store content accordingly. If you have added your phone number, make sure to remove it before starting.
We will use OpenVPN (free) to change our location to another country so it is possible to download stickers that are exclusive to that country only. Please note that this tutorial helps you download free stickers only. It is not possible to get paid stickers using this method. This is requires an Android device.
Deleting your Line account's phone number:
If you have not added your phone number, skip this step. If you are not sure whether you added your number or not, go to More -> Settings -> Profile to check.
1. Register your email or link your Facebook account to your Line account if you have not. You can do it from More -> Settings -> Profile page. Either is used as the alternative log in method later in this tutorial.
2.Go to Settings -> App -> Line -> Clear Data. This will remove your account from the Line app and erase your chat history.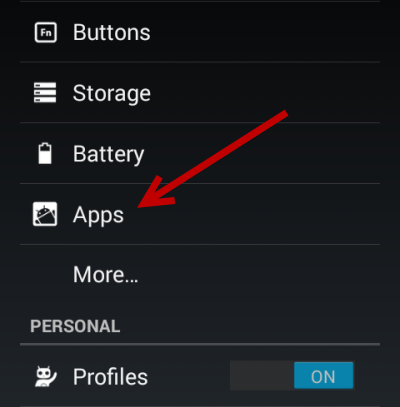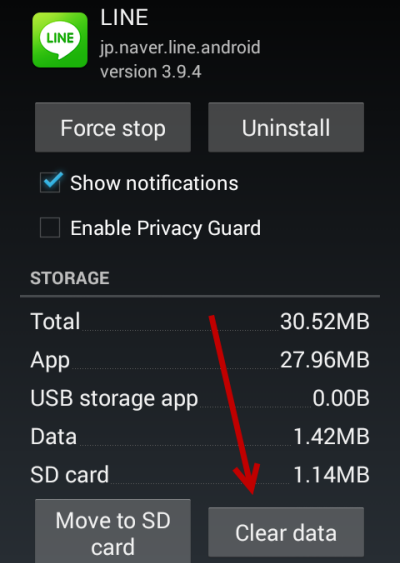 3. Once the wipe is completed, launch the Line app again. Log in to your account using either your email or Facebook account from step 1. Do not use your phone number or you will have to repeat these steps again.
4. Wait for the setup to complete.
Downloading tools and getting stickers:
1. Launch the Play Store, search for OpenVPN and install it on your phone.
2. Visit this Line Sticker list page to check which country is your desired free sticker available in. This website is in Thai, but most important information is still written in English. Find the sticker that you want and note down the country code in the Zone column. The most popular country codes are: TW = Taiwan, JP = Japan, TH = Thailand, VI = Vietnam, IN = India, ID = Indonesia.

3. Visit VPN Gate on your phone's browser. Find a suitable VPN from the country that you want to switch to, tap OpenVPN Config file, download the file, tap on the downloaded file and it will be imported to the OpenVPN app automatically. Once the VPN profile is imported, tap Connect. If success, you will see a green message like below. If establishing the connection takes too long, maybe the file is misconfigured. In this case, just find another VPN from that country.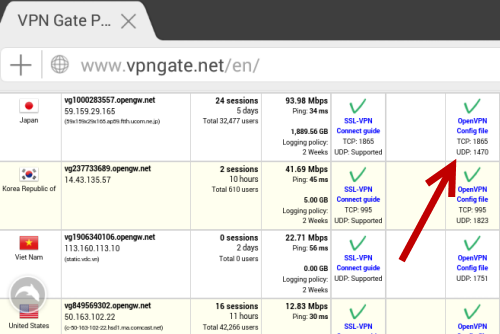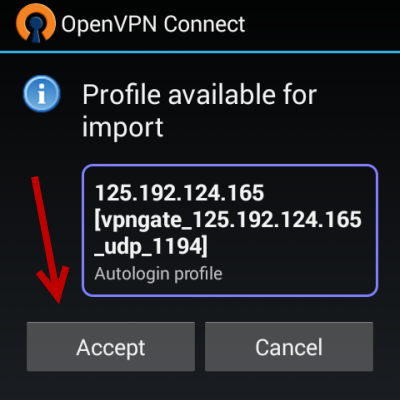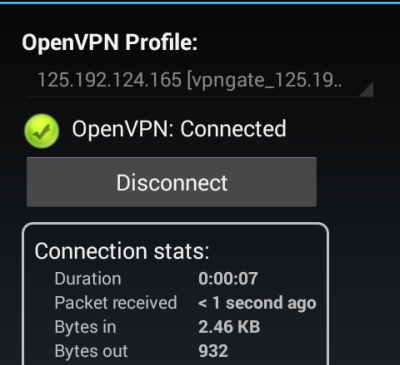 4. Force close Line if it is running. You can do it by going to Settings -> App -> Line -> Force Stop.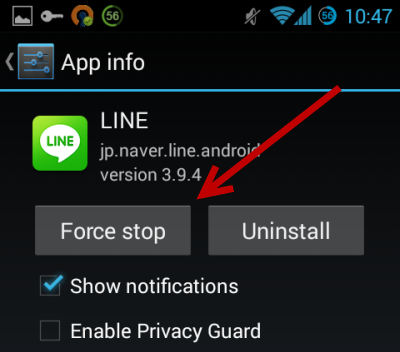 5. Open Line again. Visit the store and you should be able to download free stickers from that country.
6. Once you have finished downloading the stickers, you can disconnect from the VPN network. Close Line and launch it again if it has trouble sending messages.
7. Repeat step 3 to 5 to download stickers from other countries.
Below are two stickers that I download using this method. One is for Indonesia only, and the other is for Japan.