Posted November 9, 2017 by Leomar Umpad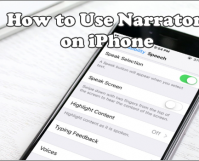 Are you having a hard time typing a single text on your iPhone? Not really sure if you typed the correct letters? Do you have a poor eyesight? If you answer all the questions with a "Yes", we've got you a solution.
Posted November 9, 2017 by Leomar Umpad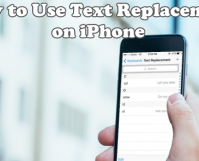 Use Text Replacement on iPhone and keep your typing time lesser and more productive. Learn how to use the feature here.
Posted November 8, 2017 by Leomar Umpad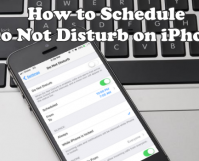 Sometimes, the iPhone can be a distraction. You can use the Do Not Disturb feature to block any notification while your iPhone's screen is turned off. However, there are certain people whom you want to contact you regardless if you are sleeping or doing something important. This article will discuss how to allow specific people […]
Posted November 7, 2017 by Leomar Umpad
Whether you are for or against the auto-capitalization on iPhone, this article will help how to enable or disable the feature.
Posted November 5, 2017 by Leomar Umpad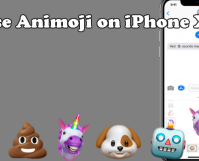 Apple has upgraded the emoji and introduced Animoji in the iPhone X. Animoji, as the name suggests, are animated emojis that use your voice and facial instructions to come up with a personalized emoticon. This article will discuss how to create and send Animojis, make your Animoji stickers, and save Animoji to your iPhone X. […]
Posted November 4, 2017 by Leomar Umpad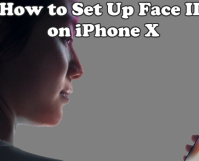 The iPhone X has arrived! Pronounce as iPhone "Ten", iPhone X is considered Apple's tenth-anniversary phone as it has been ten years since the introduction of iPhone to the world. One of iPhone X's most anticipated feature is the Face ID. The Face ID feature on the iPhone X has multiple functions including signing into […]
Posted November 3, 2017 by Leomar Umpad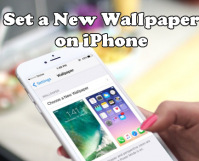 New to iPhone? Surely, taking pictures is the first thing you did. Nowadays, the phone camera is one of the features that can make a customer buy the device. And of course, what's the best thing to do with a great picture? Make it your phone's wallpaper before putting it on your social media accounts. […]
Posted November 3, 2017 by Leomar Umpad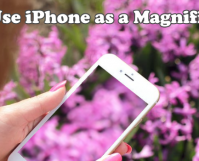 You can use your iPhone as a magnifier. Your iPhone can be a handy tool to help you read fine prints. Using the Magnifier feature on the iOS 10, your iPhone can help you magnify those little things and words. The Magnifier offers more than what a regular magnifier can do. The feature can help […]
Posted November 1, 2017 by Leomar Umpad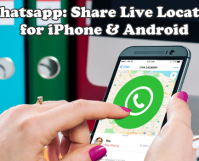 You can now share live location in Whatsapp using your iPhone or Android devices. Aside from the usual location sharing, Whatsapp now allows users to share their current location live. Unlike the usual location sharing feature, Live Location updates your contacts on any changes in your current location. This feature can be used to monitor […]
Posted October 31, 2017 by Leomar Umpad
Instagram has a cool new feature that allows you to share a live stream with a friend. This means that you and your friend can both go on a live stream at the same time. You can invite any of your friends, who are currently watching your live video, to join your broadcast. Your friends, […]
Posted October 31, 2017 by Leomar Umpad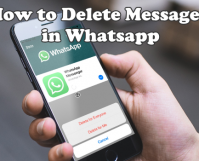 Since its introduction in 2009, Whatsapp has grown into becoming one of the most used messaging services in the world. For almost a decade, Whatsapp has a direct approach when it comes to messaging – once you send them, there is no way you can recall or revoke the sent messages. Whatsapp's latest version now […]
Posted October 30, 2017 by Leomar Umpad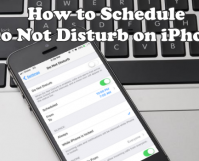 Apple understands the importance of rest and sleep to people. The advent of smartphones has brought in instant calls and messages which can be a distraction especially if someone is taking a rest. Apple gives iOS users the freedom to choose the times wherein they can't be disturbed. By learning how to schedule Do Not […]