Posted September 27, 2017 by Leomar Umpad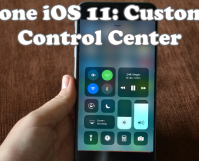 Optimize your iPhone usage and productivity by personalizing the iPhone Control Center. Get access to the controls and settings that you use the most. Learn how to customize Control Center on iPhone iOS 11.
Posted September 24, 2017 by Leomar Umpad
iPhone has a feature that will notify you that a network is available, and asks you if you want to join the network. Different people have differences of opinion on the feature. Some thought that the feature is neat and helpful while others thought that getting a notification every time a network is available can […]
Posted September 22, 2017 by Leomar Umpad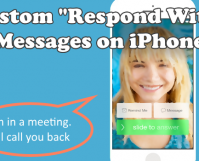 When you are in a meeting, and you get a call on your mobile phone, you only used to have three choices – answer the call while in the room, get out of the meeting room, and ignore or reject the call and appear rude to the caller. Luckily, iPhone has a feature that allows […]
Posted September 18, 2017 by Leomar Umpad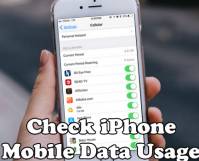 Avoid bill shocks. A Federal Communication Commission (FCC) Survey showed that 30 million Americans experience bill shocks – that's one in every six mobile users. Prevent unwanted data charges by monitoring your mobile internet usage. This article will help you check cellular data usage on iPhone
Posted September 3, 2017 by Leomar Umpad
Gmail is a free mail service provided by Google to all its users. Like regular emails, Google allows users to add attachments to Gmail. Attachments can be document files, pictures, videos, compressed files, and other general file formats. Gmails lets users send up to 25 MB in total attachments size in each email. If your […]
Posted September 1, 2017 by Leomar Umpad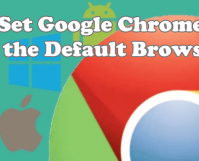 Chrome is a versatile, all around, and one of the most popular internet browsers to date. With its minimalist yet fast design and the numerous of plugins available free to download, Google Chrome is favored by many. Productivity buffs also love Chrome's feature to sync data between multiple devices using different operating systems. To make […]
Posted August 31, 2017 by Leomar Umpad
The iPhone's font size is optimized for better readability to most people. For those who have eye issues or merely want to change their phones' font size for aesthetic purposes, there is a way to modify the font size of the iPhone. The default font size can be increased or decreased depending on the user's […]
Posted August 29, 2017 by Leomar Umpad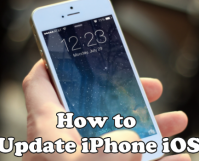 Update the iOS software on iPhone to enjoy the latest features, improvements, and bug fixes. Apple sees to it that users get the most out of their devices so from time to time, they may release updates to the iOS software. Some updates are minor like fixing a known bug. Other updates are a must […]
Posted August 21, 2017 by Leomar Umpad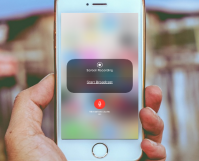 Screen recording on the iPhone used to be a tricky one. One needs to have a jailbroken device or has to do complicated procedures just to get a recording of the iPhone's screen. With the introduction of iOS 11, iPhone now allows screen recording on the device without any third-party application. This article will discuss […]
Posted August 17, 2017 by Leomar Umpad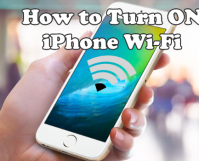 To be able to connect to the internet without mobile data, you need to turn on iPhone Wi-Fi. Turning on an iPhone's Wi-Fi automatically connects you to available networks that you have already connected to before. There are two methods to activate your iPhone Wi-Fi. Both approaches will be discussed in this article.
Posted August 16, 2017 by Leomar Umpad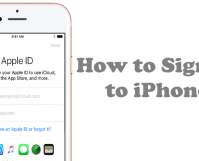 The Apple ID is your ticket to all the services being offered by iPhone. Some people use the terms iCloud account, Facetime account, Apple account, and other similar terms. All of these accounts refer to the Apple ID. If you sign in with your Apple ID on iPhone, you get to enjoy all of Apple's […]
Posted August 15, 2017 by Leomar Umpad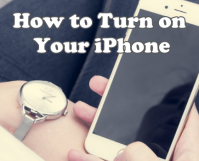 Congratulations, you just got your first iPhone. Before you can use it, you need to know how to turn it on. Turning on an iPhone is as easy as 1, 2, 3. You just need to press and hold a button and then wait. No matter what iPhone model you are using, this tutorial will […]