The 'Microsoft Office' Archives
Posted December 3, 2013 by Lê Hoàng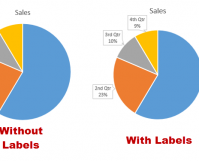 When you insert a pie chart in an Office program, you may notice that the data labels are missing from the chart. The missing data makes it tricky to identify which slice of the chart has the biggest proportion. Luckily, it is possible to show the data labels on the chart. This will work in […]
Posted November 30, 2013 by Lê Hoàng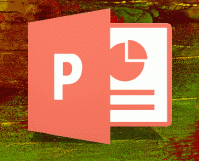 If you want to animate or edit multiple objects in your presentation and display them at the same time on screen, you should group the objects together to animate all of them easily in one go, instead of repeating the steps for each object.
Posted November 29, 2013 by Vishwanath Dalvi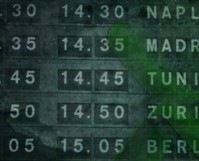 With Excel, you can split one cell into multiple rows or a comma delimited cell into multiple rows. This tutorial explains how.
Posted November 27, 2013 by Vishwanath Dalvi
With the Microsoft Outlook email client, you can easily sort the work or personal email messages you receive into subfolders under the Inbox folder. By default, Outlook shows a desktop alert for new messages which are delivered to the Inbox. However, alerts are not shown automatically for subfolders. Fortunately, you can create a rule to […]
Posted November 26, 2013 by Lê Hoàng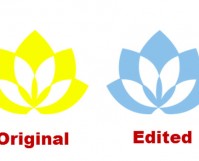 If you find a suitable object for your presentation but its color does not match the theme of your slides, you can recolor the object directly inside PowerPoint without using any third-party program.
Posted November 24, 2013 by Lê Hoàng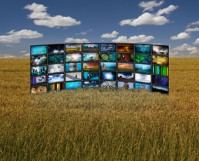 A common issue when you save edited images from a PowerPoint presentation is that the program actually saves the edited version, not the original one. This problem may make editing the image the way you want nearly impossible. Luckily, PowerPoint offers a feature that allows you to extract original pictures from slides easily.
Posted November 22, 2013 by Lê Hoàng
If your PowerPoint presentation a requires software demonstration on screen, it would be very convenient to be able to launch the software directly from your slides. This tutorial will show you how.
Posted November 19, 2013 by Lê Hoàng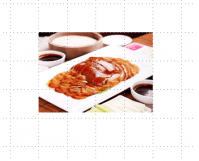 By default in PowerPoint, you can freely place objects in a slide. This configuration may make it harder to place objects precisely, even with the help of rulers and guides. Luckily, it is possible to arrange objects in a line by snapping them to a visual grid.
Posted November 14, 2013 by Lê Hoàng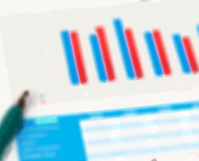 Even though Microsoft Word comes with many table styles that give your documents a professional look, you may not always be able to find what you need from these pre-loaded styles. You can always tweak them to suit your needs or even create a new table from scratch.
Posted November 13, 2013 by Hariharan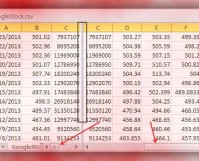 When you have a large collection of data in an Excel spreadsheet, you may find you need a simple method for manipulating the data or for comparing the data to that of another spreadsheet. Fortunately, Excel includes some powerful features that, when used in combination, will save time and make your job easier.
Posted November 11, 2013 by Lê Hoàng
If you have many objects in your PowerPoint presentation that you want to have the same format, manually editing each one of them can take a lot of time. Alternatively, you can edit one object and copy the style to others in just a few clicks.
Posted November 1, 2013 by Lê Hoàng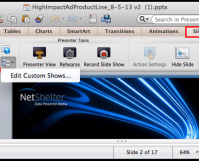 If you typically create several versions of one PowerPoint presentation to target the talk to different audiences, the Custom Show feature can be very helpful.