The 'Microsoft Office' Archives
Posted May 12, 2019 by Sheraz Ali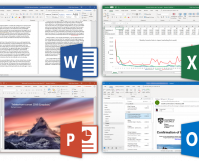 Whether you're creating the manuscript of your first novel or working on a research proposal, learning how to add page numbers in Word is an essential part of the formatting process.
Posted May 8, 2019 by Sheraz Ali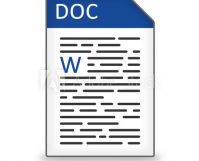 Even Word experts need a reminder of the basics. Sometimes you know how to delete pages in word but it slips past your mind. Instead of wracking your memory, why not just look it up? Microsoft office's standard tutorials are good and all, but they're not reliable and don't cover all the bases.
Posted May 3, 2019 by Sheraz Ali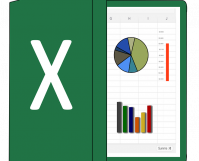 Dealing with an enormous amount of data is hard in itself. Excessive scrolling and managing rows and columns is a frustrating ordeal, to say the least. However, learning how to freeze panes in Excel is one way of slicing this ordeal into a manageable difficulty.
Posted May 1, 2019 by Sheraz Ali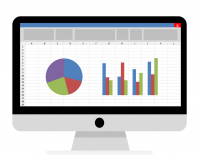 A merged cell in Excel is formed as a result of coalescence between two cells references, for example, A1 and B1.
Posted April 27, 2019 by Sheraz Ali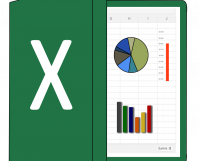 To protect your data, formulae and other aspects of your excel spreadsheet, it's essential to learn how to lock cells in Excel. You don't want someone to tamper with your spreadsheets and make unwanted modifications.
Posted April 16, 2019 by Sheraz Ali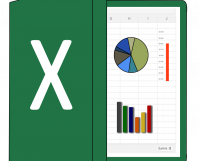 There are many different methods to divide in excel. Some of them require a lot of time and manual labor, whereas others are more to simple to follow.
Posted April 11, 2019 by Sheraz Ali
You can use many different methods to multiply in excel. They are quite similar to the protocols used for subtraction, addition, and division. Each has its own use. Some are suitable for multiplying within single cells, whereas others are used for multiplying an entire range or column of cells.
Posted April 7, 2019 by Sheraz Ali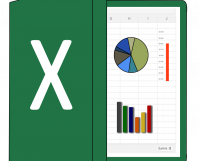 When you're working with massive piles of data or dealing with an aggregation of spreadsheets, identifying and removing duplicate rows can turn into back-breaking manual labor. However, with the right knowledge and tools, you can automate this process in excel.
Posted April 5, 2019 by Sheraz Ali
There are many different methods you can use to subtract in Excel. All of them have their own use. Some are perfect for performing subtraction within cells, while others are more suitable for subtracting an entire range of cells.
Posted April 3, 2019 by Sheraz Ali
A drop-down list in Excel can limit and regulate the number of entries in a single cell. You can use it to better organize your spreadsheet by containing the length of its data. In my opinion, learning how to add drop down list in Excel is essential if you want to save valuable time and […]
Posted April 1, 2019 by Sheraz Ali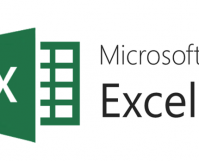 There are many ways of adding two or more numbers in excel. You will have to get familiar with crafting formulas, which isn't that complex. Learning how to construct formulae will not only teach you how to add in excel but also multiply, divide and subtract. In this tutorial, however, our main focus will be […]
Posted March 26, 2019 by Sheraz Ali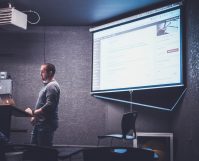 There's a reason why people drone and yawn over powerpoint presentations. Who likes sitting for hours on end,  his gaze fixated on bland text? We live in an age where video content has taken over the world by storm. And for good reason, too. It's interesting, it's direct and doesn't drain attention spans.