The 'Microsoft Office' Archives
Posted December 18, 2014 by Walker Rowe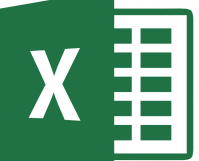 If you work in more than one language with Excel, then you know that there are often issues converting numbers from French, Spanish, or other Romance languages to American or British English.  The reason for this is that the number $1,000.25 USD is written as $1.000,25 in Romance languages with the decimal and comma switched. […]
Posted December 16, 2014 by Walker Rowe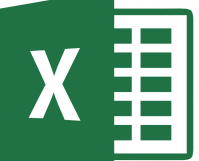 If you work in more than one language with Excel, then you probably have noticed that you have problems converting dates from the European format (dd/mm/yyyy) to the American English format (mm/dd/yyyy). In fact, in most countries outside the US, the date is written as dd/mm/yyyy. (i.e., The day is first, the month is next, […]
Posted December 10, 2014 by Walker Rowe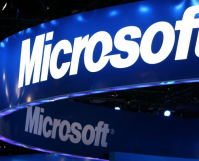 For many reasons, you might find you need to recover an older version of a Word document, spreadsheet, or document created online. If you find that a hacker has locked your file using a virus or if you have accidently deleted important sections of your document, knowing how to locate a previous version of a […]
Posted November 21, 2014 by Walker Rowe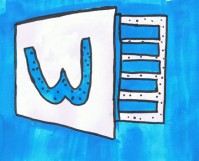 Supposed you are working on a Word document, and you need to edit two parts of the same document at once.  An example of this would be a report with footnotes and endnotes, which are located at the bottom of a page or at the end of a report. Working on both the text and […]
Posted October 10, 2014 by Vishwanath Dalvi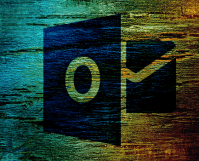 While quickly scrolling through daily email messages, I found that Outlook automatically marks them as read. This is probably the most annoying aspect of Outlook that selected emails are marked as read by default. Fortunately, you can stop this from occurring. Keep reading to find out how.
Posted July 1, 2014 by Vishwanath Dalvi
Creating hyperlinks within a Microsoft Excel sheet helps you to navigate quickly to another worksheet or to another Excel sheet. By creating hyperlinks on the main page, you can keep a list of other worksheets and easily navigate through it. This definitely helps save time if you have several worksheets under an Excel sheet.
Posted May 14, 2014 by Vishwanath Dalvi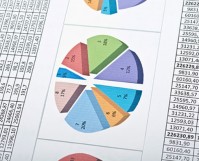 Some of the most time consuming and irritating aspects of Excel are working with repetitive information. This included writing formulas, formatting, separating dates, and entering names and email addresses manually. Fortunately, the Flash Fill feature introduced with Microsoft Excel's 2013 edition makes these tasks easier with brilliant automatic filling.
Posted April 27, 2014 by Lê Hoàng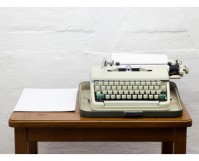 By default in Microsoft Word, only the proofing tool for the program's default language will be installed. This may be a problem if you usually have to work on documents in more than one language and want to use the proofing tool to check for errors. Fortunately, adding additional proofing tools to Word for other […]
Posted March 31, 2014 by Lê Hoàng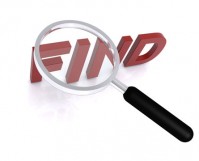 Even though the basic Find and Replace function in Microsoft Word is helpful for finding words that match a search term, it may not be the ideal tool if you want to search for individual words or large portions of text that have the same format. Luckily, you can expand the function of Find and Replace […]
Posted February 11, 2014 by Lê Hoàng
By default in Microsoft Office, Bing is used as the search engine whenever you look up a word from inside the program, but if you have another favorite, you may want to use it instead. Luckily, you can follow the steps in this tutorial to change the search engine to any service you like.
Posted February 6, 2014 by Lê Hoàng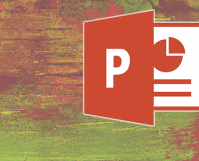 Even though PowerPoint comes with many predefined animations to help you enhance your presentation, there may be times that you need to create and apply your own animation to objects to deliver your message to the viewer successfully. Follow the steps in this tutorial to create a custom path.
Posted December 18, 2013 by Lê Hoàng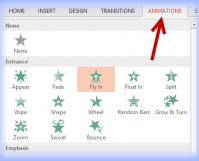 When you apply an animation to an object in PowerPoint, the animation is set to move in a specific direction. Sometimes, the predefined direction may not be suitable for your presentation. Luckily, it is possible to change the direction of any animation in PowerPoint.