The 'Micorsoft Teams' Archives
Posted June 29, 2020 by Joudet Ahsan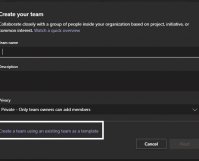 Many organizations have purchased MS Teams to cope with the quarantine situation. People are working from home, and remote teams need to be managed. Software like Teams, zoom and skype are helping people work from home and stay connected to the office. Tech-Recipes has come up with yet another tutorial on Microsoft Teams. Check out […]
Posted June 20, 2020 by Joudet Ahsan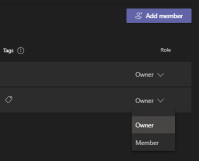 MS Teams is the most used app right now in the app world. Because of the pandemic since all the offices have shifted to homes, this app along with the skype and zoom app is a huge help. Microsoft Teams is a great platform, especially for universities. Universities can purchase the license and bring all […]
Posted April 21, 2020 by Joudet Ahsan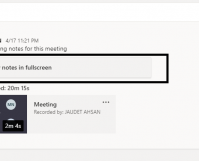 Microsoft Teams is the most talked-about video conferencing app these days. People are conducting offices, schools, and businesses online due to COVID 19 quarantine. MS Teams' application is a whole package. It offers you features such as Voice calls, video conference calls, assignment submissions, task scheduling, etc. Please stick around to find out about Creating […]
Posted April 19, 2020 by Joudet Ahsan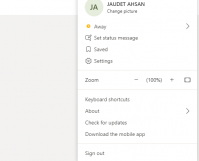 Online classes and meetings are a norm these days. Many software are in use. People are using Zoom for conference calls. Skype, Gsuite,  etc.  But the one that's most successful for online classes is MS Teams. Microsoft Teams allows conference calls, assignment submissions, chats, group chats and much more. This tech-recipe is about using Shortcut […]
Posted April 17, 2020 by Joudet Ahsan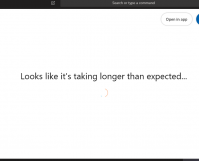 MS Teams is widely used these days for online classes and meetings. Microsoft Teams is a great platform for teamwork. But since everything during the rule of coronavirus is online, so MS Teams has come to the rescue. This tech-recipe is a quick tutorial for all the teachers and students out there. MS Teams has […]
Posted April 12, 2020 by Joudet Ahsan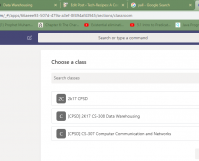 The whole COVID 19 situation has compelled us to stay at home. Online classes and work at home are keeping the pace going. Different institutes and offices conduct online work using different software. Sone uses the G suite, others use ZOOM or Skype. But the most successful system right now is the MS Teams. There […]
Posted April 7, 2020 by Joudet Ahsan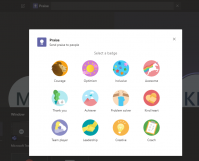 Microsoft Teams is topping the charts during Quarantine 2020. It is the best app out there for online classes and meetings. Since most of the work these days is being conducted online, MS Teams is of great help. Check out this quick tutorial on How to Send Card Messages on MS Teams.
Posted December 4, 2019 by Joudet Ahsan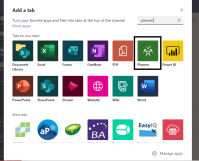 Microsoft Teams is an amazing Teamwork platform. It integrates almost all office work-related software. Microsoft Planner is one of the software that you can add to a team project. Planner is one of the most important tools. You can plan your team's day, weeks even months and share it with them via MS Teams.