Microsoft Teams is topping the charts during Quarantine 2020. It is the best app out there for online classes and meetings. Since most of the work these days is being conducted online, MS Teams is of great help. Check out this quick tutorial on How to Send Card Messages on MS Teams.
Microsoft Teams is an amazing platform for organizing and contacting a team. Teamwork is not easy for a distributed team. Skype and Teamviewer are no more enough given the pervasion of cloud computing. Cloud provides the storage and computing resources to the users. Microsoft Teams is a cloud platform, where you can keep your team together.
Plus now that it is a compulsion for all of us to work from home we can make good of this application. We all know that during an online meeting, a single distraction means you missing out on half of the lecture. For this purpose, MS Teams has a command bar on top of the MS Teams window app. All you have to do is type either "/" or "@". We have done a tutorial on "/" shortcut command. Please check out that tutorial.
How to Use Shortcut to Set Status on MS Teams
Now, let's say you are a professor, and you need to quickly send praise to one of you students. Or say you want to send a quick message to your friend. You don't have to go, open a new chat, write a text and then send it. In fact all you need to do is… Well, you will find out.
How to Send Card Messages on MS Teams
Step-by-Step Tutorial
1. Go to MS Teams.
2. Type "@" on the command bar on the top.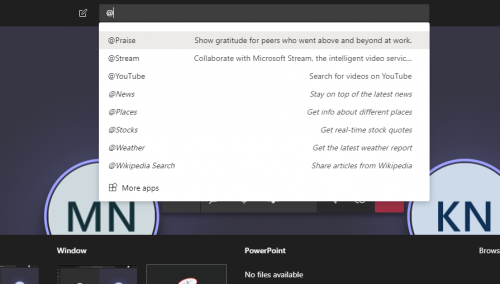 3. Select any of the badges.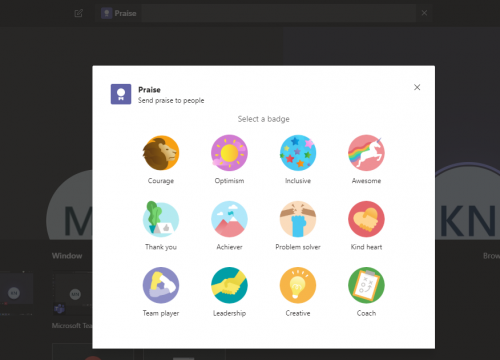 4. Write a custom message, write the name of the person that you want to send the card to. You can select multiple.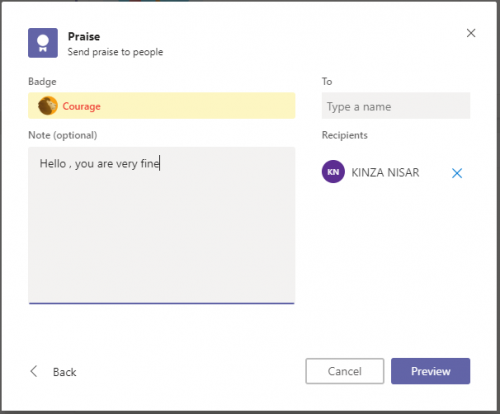 5. This is how it looks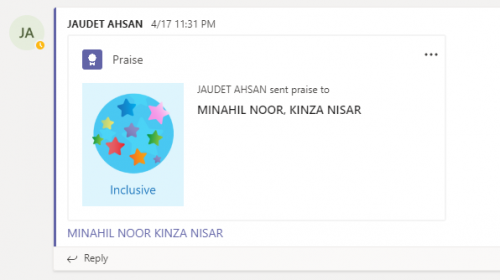 Check out these MS Teams Tech-Recipes
How to Submit Assignments in MS Teams
How to Add Microsoft Planner Tab in Microsoft Teams Project
Make the Most of Microsoft Teams Calendar
How to Start a Conference Call on Microsoft Teams
How to Use Microsoft Teams ( Part I )