The whole COVID 19 situation has compelled us to stay at home. Online classes and work at home are keeping the pace going. Different institutes and offices conduct online work using different software. Sone uses the G suite, others use ZOOM or Skype. But the most successful system right now is the MS Teams. There are features in MS Teams that the other software lack. This tutorial is about How you can Submit Assignments in MS Teams.
Tech-Recipes has already covered the most of MS Teams. It is yet another  Microsoft software. This software integrates all Microsoft tools. Group work is not easy to put together. It is even more challenging to coordinate when the team is using common resources. Microsoft Teams provides a platform where you can connect the team. You can connect the team so well that all the resources that they share go together in one place.
Lockdown situation has put MS Teams to better use. Online classes are easier to conduct on MS Teams. The teacher can simply create a team. The team being all the students of the class. The teacher can make a video conference call and deliver the lecture.
Like Schoology, piazza and Google classroom, the teacher can also receive assignments through MS Teams. Assignments are easy to post and easy to mark as well. One can set deadlines and can see the exact time a student submits an assignment.
How to Submit Assignments in MS Teams
Step-by-Step Procedure:
1. Go to MS Teams. It is preferable to download the application on your laptop. You can even have the MS Teams app on your android. But the truth is MS Teams android app is just a piece of. Not the best app y'all. You can also go to MS Teams online and use the facilities.
2. Click on "Assignment" in the left menu bar.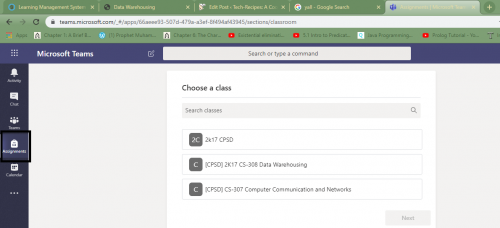 3. Choose the class.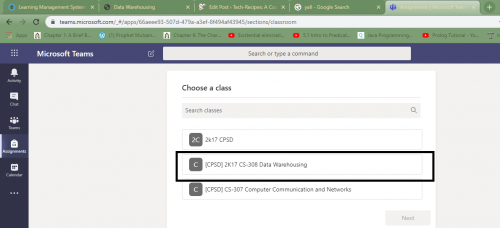 4. Hit next.
5. The assignments due will look like this.

6. Add your work.

7. You can upload work from your device, from OneDrive or you can attach link of your work.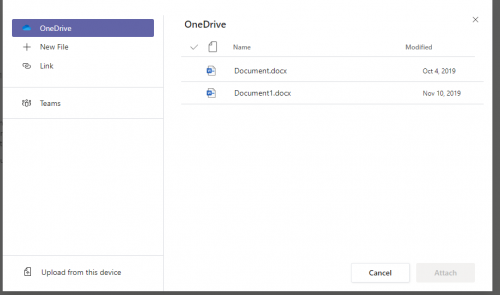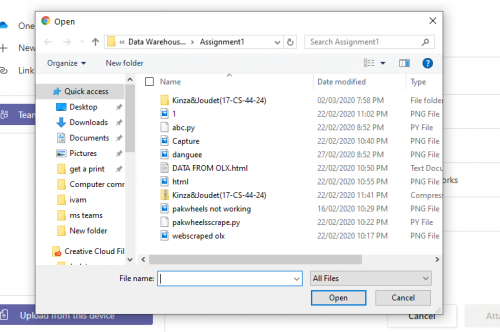 8. Once uploaded, click on "turn in".

That's all folks.