The track changes feature on Word is great to edit out mistakes. However, when it comes to printing it can cause some problems. No one wants to print out a piece of paper riddled with red highlights and cuttings. Fortunately, there's a way to print a clean, comment-free document. This Tech-Recipe will teach you. It includes hiding comments in word to remove track changes and is quite simple.
Step by Step: Printing Documents without Comments
1.  Open the MS word document containing comments and general markups.
2. Go to the Review tab.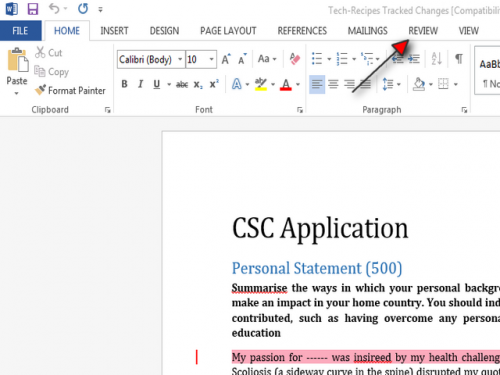 3. Locate the Track Changes section.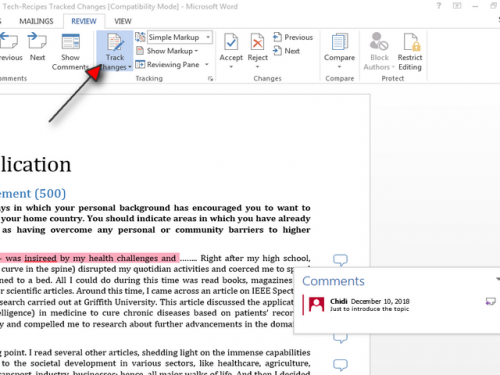 4. Click on Simple Markup right next to this section.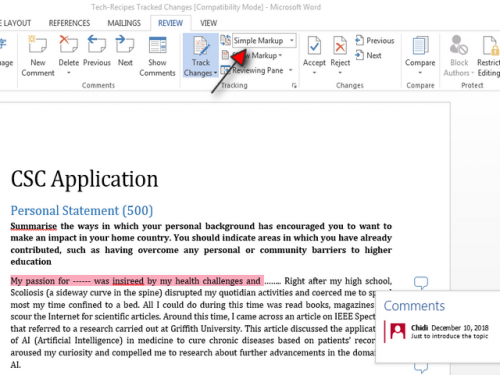 5.From the drop-down menu, select No Markup.
Note: This will vanish your comments but it won't remove them altogether. You can still view them by selecting Simple Markup from this drop-down menu again.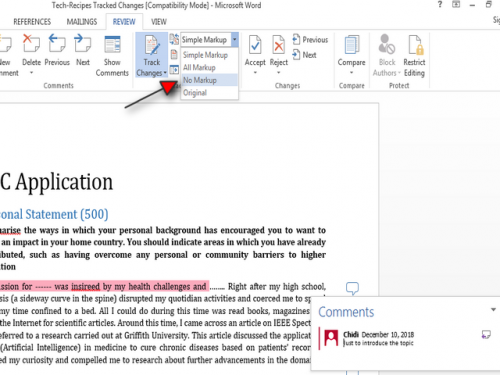 6.Press Ctrl + P on your keyboard or go to File>print on Word's main menu to print your document.
Note: Selecting quick print will skip the preview of the document. You will not be able to confirm whether the comments will appear in the final document or not, choosing this option.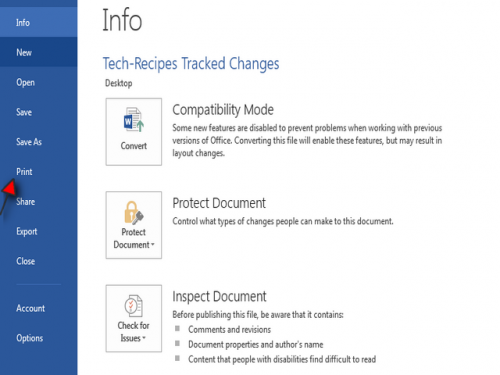 7. Here is the preview of the document. As you can see, comments have been wiped off.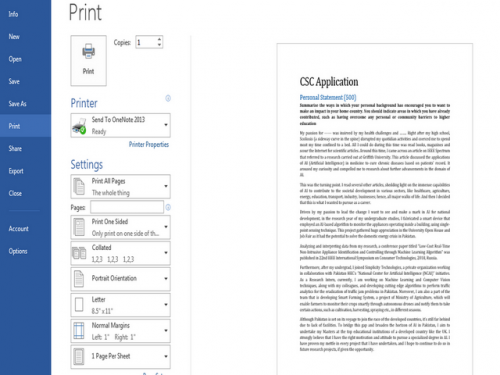 8. Now, finally, select the no. of copies, and print your document.
Read Related: Removing track changes in Word 2007
Updated Video Tutorial 2019: Printing Comment Free Word Documents
If text instructions aren't your cup of tea, you can also follow this Youtube tutorial, outlining the aforementioned process with extended clarification.
Some Additional Things to Know Regarding Printing Word Documents