Welcome to yet another Tech-Recipes Tutorial. Telegram stands out to be one of the best messaging apps on PlayStore. There is a lot that you need to know about this app. Just like its competitor apps Telegram too has a Secret Chat option. In this tech-Recipe, you are going to find out How To Start a Secret Chat on Telegram
What makes Telegram stand out
Telegram is a messaging app with a focus on speed and security. It is fast and secure It has over 200 million active users. One of the greatest features is its ability to send unlimited type or size of data, unlike WhatsApp and messenger. Telegram claims to be the most secure chatting app because it uses 256-bit symmetric AES encryption, 2048-bit RSA encryption, and Diffie-Hellman secure key exchange
We see many scandals and controversies starting from just a screenshot of someone's private conversation. Secret Chat feature makes sure that a snip or screenshot cannot be taken and there are subfeatures to secret chat that allow self-destruction of message after a time limit set by the users. Telegram allows its user to invite a person to a secret chat. What makes these chats secret are the following four features.
Use of end-to-end encryption

Trace left on Telegram server after deletion

Option to use self-destruct timer

No forwarding allowed
You should know that we were unable to take screenshots of conversations. Because the app won't allow it. But we have taken pictures to demonstrate to you.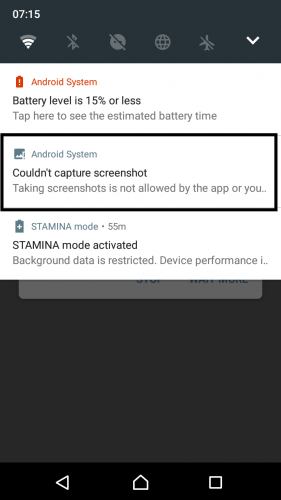 Here's the Step-by-Step tutorial on Starting a secret chat on Telegram
1. Click the pen icon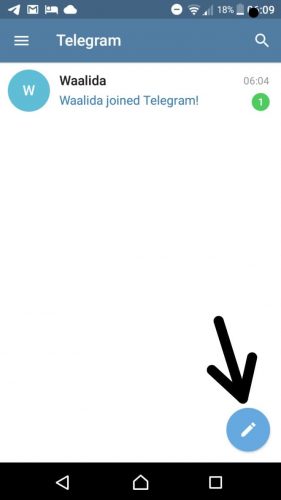 2. Start a Secret Conversation
3. Add the contact that you want to start a secret conversation with.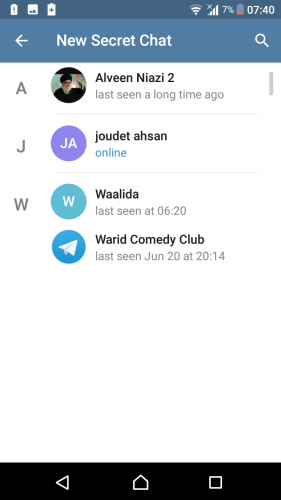 4. Set a self-destruct counter. The message will automatically delete at the set time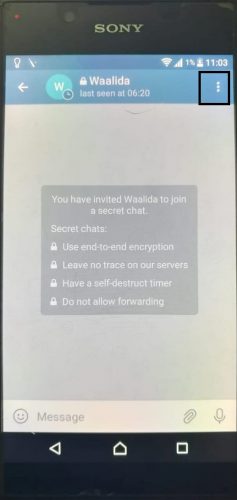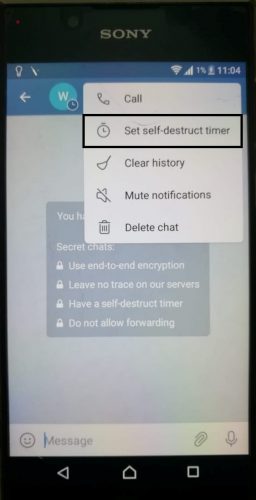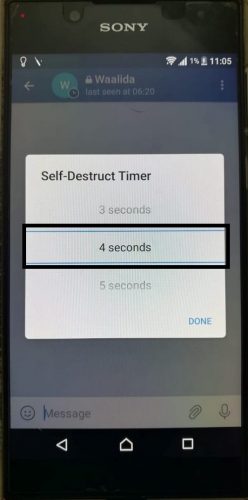 With the self destruct timer set the conversation is more secure.
That's all folks. Happy Secret Chatting!