Posted October 17, 2017 by Leomar Umpad
Add more uptime to your Google Pixel by activating the Battery Saver Mode on your device. This article will teach all the things that you need to know about the Battery Saver Mode on Google Pixel. Learn about the Battery Saver Mode; the ways of activating the feature on your device is; and the common […]
Posted October 15, 2017 by Beejay Adoghe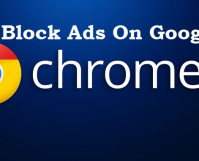 Blocking Ads just got easier on Google Chrome. In this article, I will tell you about two Google Chrome extensions that can be used to block advertisements. The extensions are lightweight and won't make your browser slow in any way.  
Posted October 12, 2017 by Beejay Adoghe
If you love anonymity like I do then this article is for you. Incognito mode on Google Chrome is a browser mode that doesn't save cache, autofill, and other things related to browsing histories. You literally stay anonymous. Here is how to use Incognito on Google Chrome.
Posted October 10, 2017 by Beejay Adoghe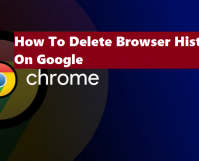 Google Chrome saves your browsing history, this browsing history can be saved for as long as possible and could sometimes be the cause of a laggy system. If your system has become laggy it may be time to delete history from Google Chrome, and if you want to hide your browsing history from prying eyes, […]
Posted October 7, 2017 by Beejay Adoghe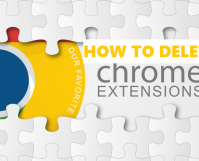 Is your Google Chrome browser becoming laggy? Well, that might be an indication that you need to do away with some extensions. This article is dedicated to showing you basic steps to delete extensions on Google Chrome. The steps to achieve this are actually very simple to follow.
Posted October 7, 2017 by Beejay Adoghe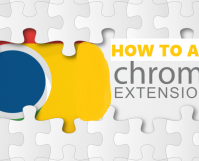 Hey there! This comprehensive tutorial is aimed at bringing the very best out of your Google Chrome browser. Doesn't that sound interesting? After reading this you are guaranteed to know how to add plugins to Google Chrome.
Posted September 24, 2017 by Leomar Umpad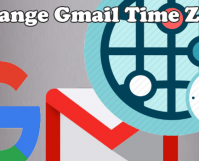 By default, Google uses the time zone of your current location. All Google services will be using the same time zone including Gmail. The time zone of your account can be changed to your preference. The changing of time zone can be handy if you want to organize events and meetings This article will discuss […]
Posted September 20, 2017 by Leomar Umpad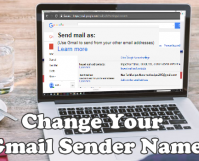 Communication has dramatically and drastically changed. Communication is better and faster through instant messaging and email. The suspense-filled days of waiting for the snail mail to arrive are long gone. Now, everything is instant and in real-time. You can choose any name that you want to reflect as the sender. This tutorial will discuss how […]
Posted September 3, 2017 by Leomar Umpad
Gmail is a free mail service provided by Google to all its users. Like regular emails, Google allows users to add attachments to Gmail. Attachments can be document files, pictures, videos, compressed files, and other general file formats. Gmails lets users send up to 25 MB in total attachments size in each email. If your […]
Posted September 1, 2017 by Leomar Umpad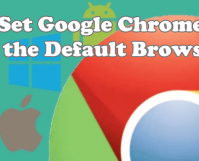 Chrome is a versatile, all around, and one of the most popular internet browsers to date. With its minimalist yet fast design and the numerous of plugins available free to download, Google Chrome is favored by many. Productivity buffs also love Chrome's feature to sync data between multiple devices using different operating systems. To make […]
Posted July 23, 2017 by Leomar Umpad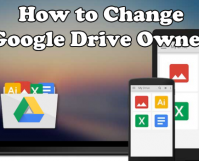 Google Drive is an efficient, practical, and free way to share, save, and synchronize files on the web. Google Drive is your personal drive in the cloud that allows you to create folders and save documents, spreadsheets, and presentations. Google Drive has three user types: owners, editors, and viewers. Each user type has a different […]
Posted June 30, 2017 by Leomar Umpad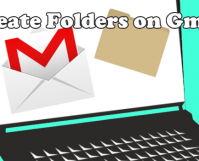 You can create a Gmail folder to help organize your Google mail. You can move email messages from other folders to your newly created folder. You can create a Gmail folder to store your personal, work, and business email messages separately. Creating Gmail folders is easy. Let this tutorial guide you while you make your first […]