Google Photos is a photo sharing and storage service developed by Google. It was released in May 2015 and is now hugely popular worldwide. Google Photos stores your photos and videos in "the cloud" this is just tech-talk for online storage.
In the past, you might have plugged your phone or camera into your computer and laboriously transferred all your photos and videos. From there, you might have backed up your computer on an external hard drive.
While extra backups can still be a good idea, especially for important files, storing your photos and videos in the cloud does have many advantages, such as:
It's quick and easy – you can set up backups to occur automatically.

You can access your photos or videos from any device as long as you have an internet connection.

Sharing is easy.

Running out of storage on your phone is a thing of the past! Once your photos or videos have been uploaded, you can free up space on your phone.

There are a number of services available where you can store your photos in the cloud.
Google Photos is particularly popular because:
You get unlimited storage for free. You can pay if you want your photos stored with the original resolution but you'll probably find the standard high-quality free version is fine. (Images over 16 megapixels are compressed to size, and videos are capped at 1080p resolution).

It's packed with numerous features to organize, use, share, and manage photos and videos.

It works on all devices seamlessly.

You don't need to be overly tech-savvy to use Google Photos. It's fairly intuitive and straightforward to navigate.

Other people don't need to have Google Photos to be able to view the content you share with them.
Share photos to friends and social media
The easiest way to share your photos with the world is by posting them to social media. This lets your friends and family discover them on their own time whenever they check their feeds. This method allows you to share a single photo with specific friends, or directly to social media. It's simple, it's easy, and it will let you have complete control over who sees your photo. Fortunately, in today's article, I will be showing you how to do just that. Below are the steps to follow when sharing photos from Google Photos:
How To Share Photos From Google Photos
1. Open www.photos.google.com on your PC.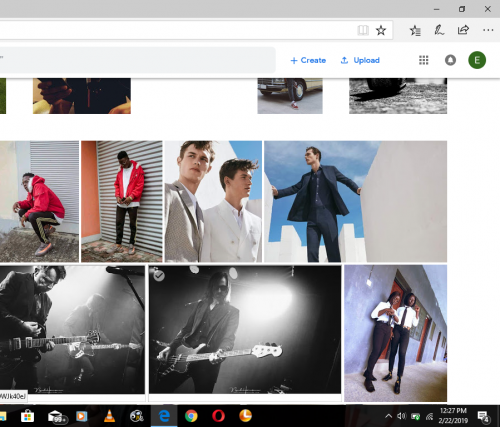 2. Mark the photo(s) you want to share.
3. Click on the share icon.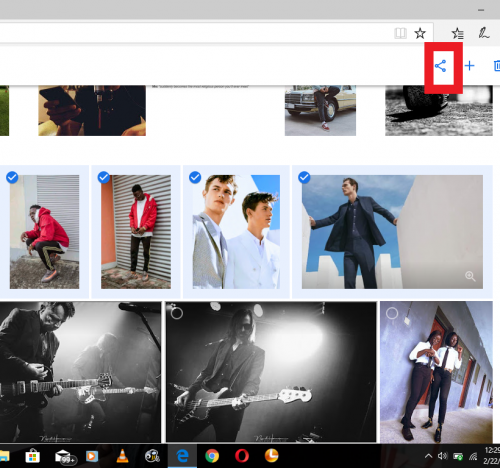 4. On the share screen, choose to either share to email contact or on social media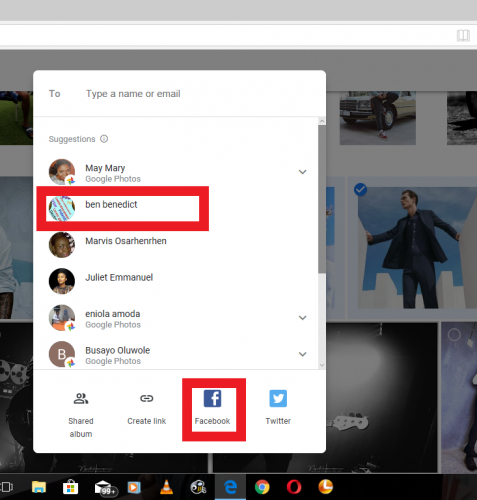 5. Add a message and click on send.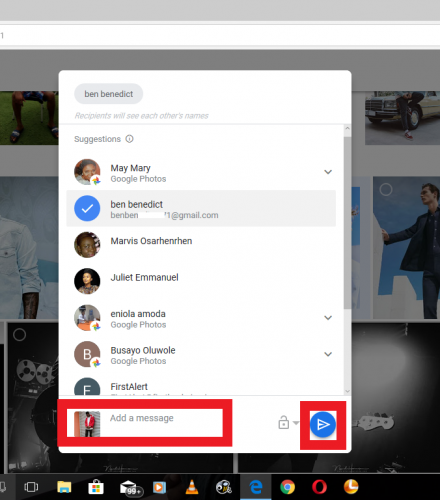 Conclusion
Google Photos delivers tons of great options when it comes to sharing the moments that matter to you. It doesn't matter whether you want to share them with just one person, a select group, or everyone following you on Instagram, Google has you covered. You can share, adjust settings, and even see who you shared past photos and albums with all from within the Google Photos app.
Are you a fan of sharing using Google Photos? Be sure to drop us a line below and tell us about it! Also, drop a feedback via the comment box if you have any questions or suggestions.