A word processor requires very little a blank page, typography tools, and a way to save, print, or share your finished documents. The earliest word processors like Word for DOS and WordPerfect offered little more than that. An update here, a new version there, and 30+ years later, word processors offer an embarrassment of riches with more tools that can fit in Word's tabbed toolbars.
Google Docs took a simpler road, with a simple collection of core document formatting features bundled with its world-class collaboration tools. This makes it perfect for simpler documents worked on in groups, but should you want to do anything beyond collaborative word-processing, you may find yourself going back to Word and its many sub-menu functions.
That's where add-ons come in. Google Docs.
Add-ons menu boasts over three hundred tools that can help you build documents quicker, proofread your text, add graphics and equations and signatures, and publish your work the way you want.
These add-ons function as apps, as they will be added to your Google drive and will have access to some of your personal information (e.g., email address and Google documents). The add-ons provide helpful features to these forms and give you the opportunity to use both docs and spreadsheets more effectively.
Docs and spreadsheets each have their own custom add-ons. Some example add-ons for docs include EasyBib, Thesaurus, Track Changes, and Translate. From these examples, you can see that the add-ons are common tools that we find in software programs, as well as from online sites. Now, with the new Google add-ons feature, you can access these tools directly from a Google doc or spreadsheet.
There are few requirements for a word processor, should be able to type and edit the text, and then save, print or share the finished document.
30+ years later, some new features and functions have been implemented and introduced.
Google Docs offers only basic features to format a document, and it is bundled with world-class collaboration tools. The application is ideal for co-editing simple documents in groups. But once you need to do something more than just editing, you go back to MS Word and its features.
There are more than three hundred Google add-ons tools that will help you:
Create documents faster;

Edit the text;

Add graphics, formulas, and signatures;

Publish texts in a way you want.
How To Get Add-ons On Google Docs
Getting Google add-ons on your PC isn't as hard as it seems. In fact, in today's article, I will be sharing steps with you on how you can easily do this:
1. Go to www.docs.google.com.
2. Start a new document.
3. Click on Add-on.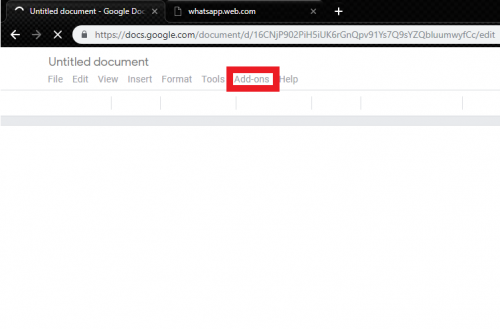 4. Choose an add-on and click on free.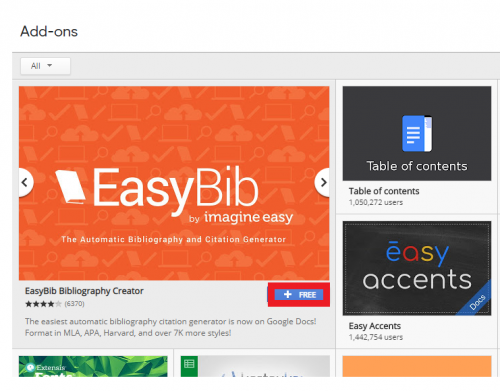 Conclusion
Google Docs add-ons are helpful if you want to format your text and tables and turn the text into data and graphs. It is a great tool to write quicker, work more efficiently and create professional and beautiful documents.
Fortunately, this Google feature is available for all users and can easily be used. Simply follow the steps listed above and let me know what you think through the comment box.
Here are some related articles;
How To Use Dictionary On Google Docs
How to Search for Anything in Google Photos
How to Insert Symbols in Google Docs