Some students use assistive technology software as an accommodation to help them to write. For example, Talking Word Processor is nice because it predicts words as you type, and also if you double-click a word, it will give you the definition to help avoid homonym errors. But, not everyone needs assistive technology. Sometimes it can be handy to have a dictionary around when you are writing an essay or another school assignment.
Google has built an online dictionary and its web search tools directly into Google Docs. So you don't even have to leave your desk to grab a dictionary.
Heck, you don't even need to open a new tab in your web browser to do your searching.
Google Dictionary is an online dictionary service of Google that can be accessed by using the "define" operator and other similar phrases in Google Search. It is also available in Google Translate and in the form of an extension for Google Chrome.
The dictionary content is licensed from Oxford University Press's OxfordDictionaries.com. It is available in different languages such as English, Spanish and French. The service also contains pronunciation audio, Google Translate, word origin chart, Ngram Viewer, and word games among other features for the English language version. Originally available as a standalone service it was integrated into Google Search with the separate service being discontinued in August 2011.
Look up the definition of the word in Google Docs When you are writing in Google Docs, if you highlight a word and then click tools on define, Google will pop-up a window with the definition of the word. Depending on either the word or phrase that you are looking up, it looks like Google will give you one of three responses:
If the word is in the dictionary, Google will give you a standard dictionary entry complete with synonyms, definition and example sentences. If Google can't find the word in the dictionary, it may give you a few web definitions that it found online (complete with a link to the source website) if Google can't find the word or phrase online either, it may simply tell you that there is no definition found. And the good news is that this can be easily done using Google Doc on your PC, simply follow the steps below to use dictionary on Google Docs:
How To Use Dictionary On Google Docs
1. Go to www.docs.google.com.
2. Start a new document.
3. Input a word and highlight it.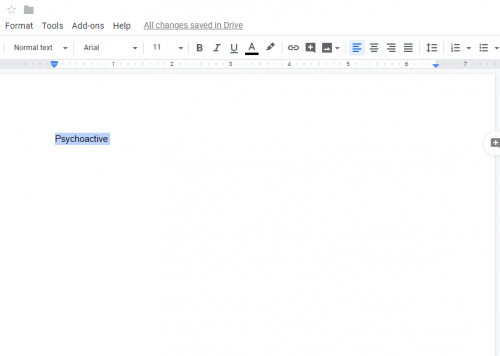 4. Click on tools.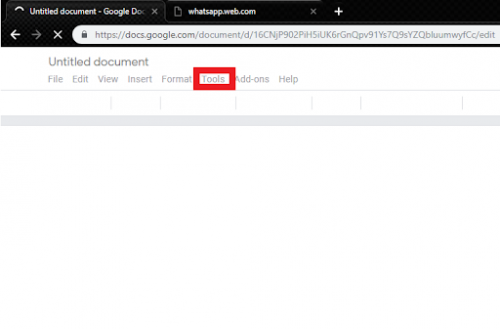 5. Click on dictionary.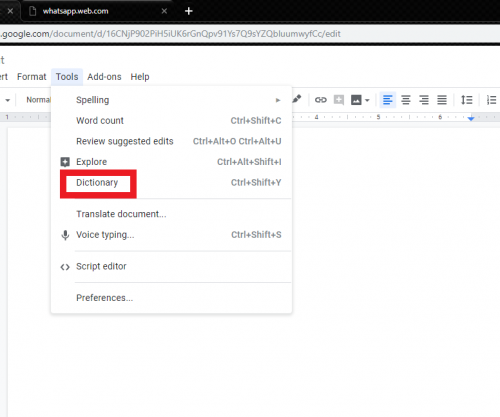 The dictionary meaning of your highlighted word will be displayed on the right corner of the screen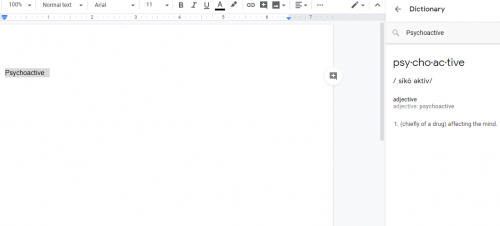 Conclusion
This is a nice shortcut for students and other Google users who may need a dictionary when writing a project, document, article etc. because they don't need to leave their piece of writing in Google Docs to look up a word on dictionary.com.
On the other hand, a struggling student would probably find a full dictionary entry a little bit overwhelming. The nice thing about using a dictionary on Google Docs is that it simply provides examples of the word in context so that students can choose the correct word. I'm sure this article is comprehensive enough, and everyone out there can now use the dictionary on Google Docs. Feel free to drop a comment if you have a suggestion, question or contribution.
Here are some useful links;
How To Add An Address In Google Chrome
How to Use Google Docs Review Mode
How to Create a Graph in Google Docs