Posted January 16, 2018 by Beejay Adoghe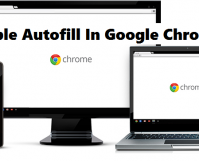 Hello loyal readers! I came across a question on the internet where people are asking about "how to enable autofill in google chrome". This article is going to explain how you can permit Autofill, which is a function on all browsers that fills out the whole types/input similar to those who ask for delivery or […]
Posted January 15, 2018 by Beejay Adoghe
Hello everyone ! Do you love your Gmail profile but do not continually wish to make an effort to write down a long Email when you're getting in touch with someone? Why not try Gmail's built-in chat features, which enables you to immediately strike up conversations along with your contacts, making them ultimate for short […]
Posted January 14, 2018 by Beejay Adoghe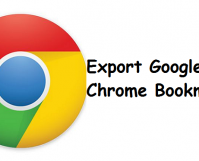 Hello everyone! This Tech-Recipe is based on how to export Google Chrome bookmarks as a file. After exporting you can add your Chrome bookmark to any browser by means of importing the bookmarks file. Currently, it's only viable to export your bookmarks from the computer version of the Chrome browser and not from the phone […]
Posted January 9, 2018 by Beejay Adoghe
Hello Everyone! (practically everyone) makes use of Gmail. Some people best use Gmail. An inbox can rapidly suppose like everlasting pandemonium, with work, personal, and some other messages all flooding into the identical place (one email). You can set an Alias and use Gmail to send from your other Email addresses. Cool right?
Posted January 7, 2018 by Beejay Adoghe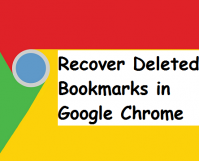 Bookmarks are important links that either enforce our do it later attitude. One thing is for sure, we all need our bookmarks to survive the internet hustle. So imagine what life would be like if you somehow lose or delete them. Whether it happened in a moment of indecision or with the slip of a […]
Posted January 6, 2018 by Beejay Adoghe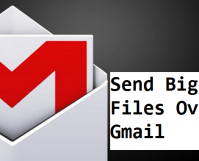 Today's cookie is already cooked. So to say, today's topic is going to be centered on a topic that has been giving millions of people difficulties. Today's tech-recipe will be focusing on "how to send big files over Gmail".
Posted January 3, 2018 by Leomar Umpad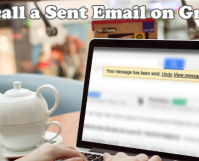 Sent an email using Gmail erroneously? Save your self the embarrassment by canceling the sent message. What most Gmail users do not know is that there is a way to recall a sent email on Gmail. This article will discuss how to undo a sent Gmail messages.
Posted December 12, 2017 by Beejay Adoghe
Today I am going to show you how to lock Google Chrome with password. Locking Google Chrome will stop any individual who doesn't have your Google account password from having the capacity to use your Google Chrome browser. Wanna know how this is done? Just click on the read more button.
Posted December 8, 2017 by Leomar Umpad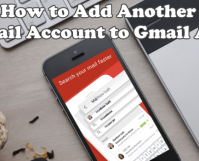 The Gmail app in itself is already one powerful and useful tool. What most users do not know is that the Gmail app also works as a mail client. To top it off, Gmail app supports other email accounts aside from those that are from Google. Yahoo!, and other personal and corporate mail accounts can […]
Posted November 30, 2017 by Beejay Adoghe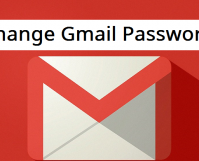 Here's a simple one. The process of changing Gmail password is simple, but the steps are much. But hey! There are so simple and easy to follow. After reading this. You will know how to Change Gmail Password.
Posted November 29, 2017 by Beejay Adoghe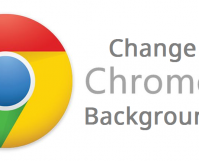 In this article, you are sure to learn how to change Google Chrome Background. Have you ever wondered if it is possible to tweak your Google Chrome Browser? Well, take it from me. YES! it is. This article will give you all the information you need to change Google Chrome background.
Posted November 26, 2017 by Beejay Adoghe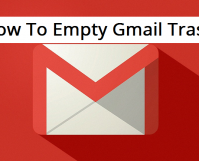 Hey there, Gmail user. Today you are gonna learn something very interesting and worth sharing. Today's tech-recipe is centered on Gmail. After reading this article you will learn how to empty Gmail trash. Gmail is one of the best email platforms with lots of powerful features.