If you are an Android user, you must be familiar with the Google Play Store app. It is a one-stop destination for all Android games, music, movies, eBooks and purchases. On every Android device, Google Play Store can be accessed via the Play Store app. The store gives you access to millions of games and apps you can download to your Android device.
To use the Play Store, the first step is to create a Google account. If you don't have a Google account, you won't be able to download or browse the content. It can be set-up for free in a few minutes.
If you have been trying out premium TV apps or music subscription services, and want to cancel before you get charged this "How to guide" from Tech-Recipes is going to help you out.
There are a few premium apps (in Play Store) that renew your subscription automatically and you will be charged with each billing cycle until you cancel your subscription. If you want to cancel Play Store Subscription without incurring additional fees, then you need to follow a few steps.
Let us have a look at them in detail
Steps to Cancel Play Store Subscription
1. Open the Google Play Store in your Android device and then click on the 'Play Store' to open it.
2. Go to the Menu in the top left of the app followed by three horizontal lines.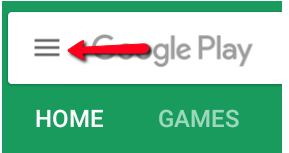 3.  Click on My Subscriptions and you will get a list of apps you have subscribed.
4.  Select the App's subscription, you want to cancel. Tap on the detail page of the app. You will get a Manage Subscription option. Click on Cancel Subscription tab.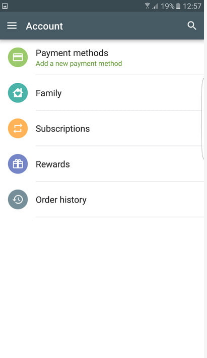 Click on the subscription, and you will move to a screen like below: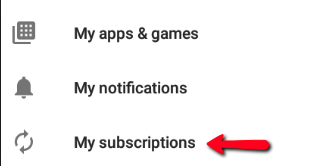 Click on My Subscription and choose the app you want to unsubscribe.
If you have subscribed via a Play Store app, the apps get removed from your account. However, your past subscriptions will not be refunded.
Unsubscribing from your PC
You can even cancel Play Store Subscription from your PC. Just need to follow some basic steps.
1. Login to Google.
2. Visit https://play.google.com/store/account/subscriptions
3. Look for the app you want to unsubscribe.
4. Click on Cancel Subscription.
When Can You Cancel Your Subscription?
You can cancel your active subscription up to 24 hours before the scheduled renewal date. Just find the renewal date of each subscription and switch off the auto-renewal, and you will get a notification of subscription features termination on the renewal date.
If you cancel the subscription within 24 hours of the scheduled renewal date, you will be charged for the next subscription period. Now you will retain access to the particular subscription service until the next date of renewal.
Final Notes
Cancelling Play Store subscription is easy. You can cancel it at any time. Subscriptions are billed automatically according to the period mentioned upon purchase. If you don't need it, we suggest you cancel it before the renew date because if it touches the date, you have to wait for the next billing cycle.
Once you unsubscribed and confirm the cancellation, you will receive an email from Google play, confirming the same. I hope this post seems informative to you and helps you with how to cancel Play Store Subscription without incurring additional fees. Let us know through comments if you have more suggestions or ideas on the same.
Over to you…