Posted November 8, 2015 by Ashley Blood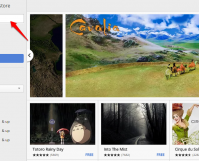 You spend hours every day staring at a Chrome window. Why not make it awesome? The Chrome Web Store has hundreds of themes you can use to paint your Chrome window. You can show your love of your favorite TV show or video game, or you can choose a breathtaking photograph. Do you want to […]
Posted November 4, 2015 by Ashley Blood
If you are like most users, you are inundated with web content every day. You scroll through countless videos and articles on Facebook, news sites, blogs, twitter, and more. However, you probably find that on there is too much information to get through in one sitting. One solution for quickly and easily saving content to […]
Posted November 3, 2015 by Ashley Blood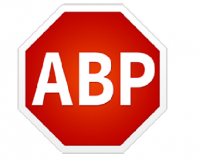 We are assaulted by advertisements on a daily basis. We get them in the mail, see them plastered on billboards and buses, and they clamor for our attention all over the internet. Fortunately, there is software available called Adblock Plus that will remove ads from your screen and block pop-up ads. This makes browsing the […]
Posted October 30, 2015 by Ashley Blood
Have you ever accidentally closed out of a tab you were using? Maybe you found a great recipe or article the other day, and now you cannot find it. Fortunately, Google Chrome keeps a history of your browsing data. You can look through your history to find that elusive page you viewed. If you want […]
Posted August 17, 2015 by Ashley Blood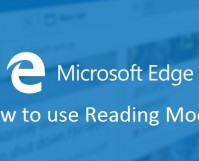 The internet has a well deserved reputation as the ultimate time sink. One minute you are researching the cultural impact of Hellenistic Greece, and a few clicks later you, find yourself scrolling through endless pages of baby animals snuggling with sleeping babies. While this might be a fun way to pass the time, sometimes we really […]
Posted August 15, 2015 by Ashley Blood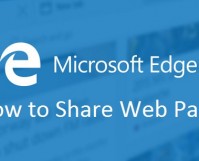 Do you want to email an interesting article to a co-worker or post a cool infographic to your Facebook page? Using Microsoft Edge's integrated sharing feature, you can share through a variety of mediums without leaving the page you are viewing. Many websites already have buttons to share their content on popular social media sites, but the built-in Edge sharing option […]
Posted August 14, 2015 by Ashley Blood
Microsoft Edge is the default browser on Windows 10, and it comes with quite a few tricks up its sleeve. One that sets it apart from its competitors is the ability to write, doodle, and highlight directly on web pages.  If you are using a touch screen device, go ahead and use your finger to scribble away. If not, you […]
Posted June 15, 2015 by Leomar Umpad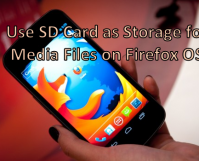 By default, the internal memory of your Firefox OS device is used for storing your multimedia files. All photos and videos taken on your cell phone will be automatically saved on your device's internal ROM. This may not seem like a problem at first, but later on, you will find yourself running out of valuable […]
Posted June 10, 2015 by Leomar Umpad
The screen of almost all devices (Android, iOS, Firefox OS, and other touch-screen gadgets) uses up a huge chunk of the battery's power. Generally, the larger and brighter the screen is, the more battery life it consumes. A brighter screen allows you to use the phone easily, even under high ambient lighting conditions such as […]
Posted April 12, 2015 by Vishwanath Dalvi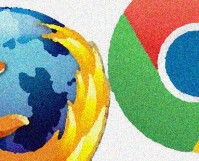 While browsing the web with Google Chrome or Mozilla Firefox, many users have experienced latency issues and have complained about videos and web pages loading slowly. The best solution to this problem is to disable the hardware acceleration setting which is available in the three major browsers: Mozilla Firefox, Internet Explorer, and Google Chrome.
Posted January 22, 2015 by Vishwanath Dalvi
Google Chrome is currently the reigning champ of the web browser war, but it is not optimally pre-configured. Follow the steps in this tutorial to use Chrome's expanded settings to power up the performance and increase the degree of security.
Posted September 12, 2014 by Vishwanath Dalvi
Google has released Chrome 37 for Linux, Mac, and Windows. This new version of Chrome is updated with improved font rendering on web pages with DirectWrite support on Windows OS. With DirectWrite, we can expect improvements in performance and better-looking text, without requiring any changes from web programmers. However, some users have complained that after […]