Posted August 23, 2012 by David Kirk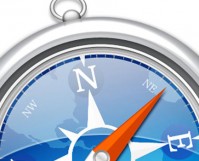 Recently, many Safari users started seeing blocked plug-in errors when viewing webpages. The fix is easy, but why this is occurring is something that everybody should understand.
Posted August 7, 2012 by David Kirk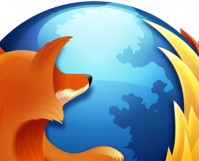 In FireFox, clearing the autocomplete drop-down entries (also known as the typed URL history) is not difficult once you know how to do it. Here is a brief tutorial.
Posted May 13, 2012 by Lê Hoàng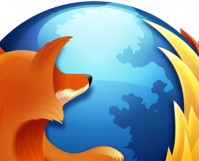 Firefox wants to remember all your browsing history, downloaded files list, searched keywords, cookies and active login information. Although this is a typically useful feature, it is not suitable when you are on a public computer. The best way to make sure your personal information is safe is to configure Firefox to clear all personal […]
Posted May 5, 2012 by Aaron St. Clair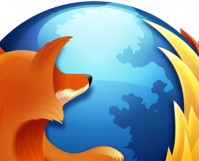 By default, Firefox keeps a history of everything that you have downloaded. While you could constantly maintain this list to keep it tidy, it is much easier to disable the download history completely. All of the files you download will usually be in your Downloads library under your User folder, unless you've manually changed your […]
Posted March 11, 2012 by Lê Hoàng

A Firefox Sync account can contain personal information like passwords, browsing history, and bookmarks. Since all these information is stored online, there is a theoretical risk the data could be compromised. Therefore, if you do not use your Firefox sync account anymore, you should delete it to eliminate this risk.
Posted February 17, 2012 by David Kirk
Like most modern browsers, Safari will attempt to autocomplete the web page address as you type. However, accidentally entering an errant address and led to annoying results. By removing or deleting this troublesome entry from Safari's history, you can return your auto-complete to normal.
Posted November 28, 2011 by Lê Hoàng
If you usually have to search for information in a particular website, it is quite handy to do the search directly from the address bar of your browser instead of going to the site and typing in the search box. This tutorial will show you how to do this in Firefox.
Posted November 24, 2011 by Lê Hoàng
To be more productive, many Chrome users may want to carry the browser's settings including extensions, apps, theme…. and personal data with them to any computer that they use. However, by doing so, you may mix your settings with the current browser's settings on that computer. Fortunately, Chrome lets users setup and use multiple user […]
Posted November 21, 2011 by Lê Hoàng
If you are an advanced user, you may have many tabs open right when Firefox starts. Because all the tabs are loaded at the same time, your computer may be freeze sometimes. To avoid this problem, you can configure Firefox to load the tab only when it is the current one. This step-by-step tutorial will […]
Posted November 18, 2011 by Lê Hoàng
To keep all downloaded files organized, many users want to save different file types to different folders. With the default download manager in browsers like Firefox, Chrome or IE… you can only set one download folder for all files. However, in Opera browser, you can set folder for each file type. This tutorial will show […]
Posted November 14, 2011 by Lê Hoàng
By default, when you hover your mouse over the Firefox icon in the Windows 7 taskbar, it will only display a thumbnail of the current tab regardless how many tabs you have open at the time. This tutorial will show you how to display all tab previews in the taskbar. By doing this, you can […]
Posted November 10, 2011 by Lê Hoàng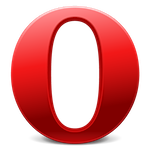 By default, when the Opera browser starts, it will continue from the last point when you close it. Although this is a useful feature, many users may want to start the browser with a homepage or with the Speed Dial page that contains their favorite pages. This tutorial will show you how to change this […]