Hello!  Today's episode is bent on firefox autofill features. If your work requires filling out a form online, it will possibly end up very tedious. However, most important browsers, together with Firefox, have an auto-fill function that can make the filling of forms easier. Even though this option does not have many bells and whistles, whilst you set off it, the browser routinely pulls up previously entered types so that you can opt for it. Read on to know how to use Firefox autofill.
Firefox brings up suggestions when you type in a form text field. It displays a sorted list of options for the field once you start typing.
Instead of filling out each field on form one at a time, you'd simply pick one of the available profiles to fill out the field.
Read before proceeding
NB If you are just enabling Autofill for the first time, you will have to enter a text into a "form" manually to "inform" Autofill what to routinely enter in the subsequent time. Not all forms on the web accept the Autofill function. Some websites disable Autofill, so you will have to manually enter textual content into a form.
If you previously entered your handle or credit card details, the browser can save that details for future use, so that the next time you refill an identical type of information, you won't have to type each word or number again
How To Use Firefox Autofill
1. Click on the menu button to bring up Firefox menu.

2. Click on options.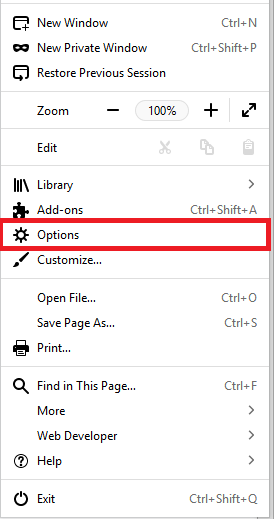 3. Click on Privacy & Security.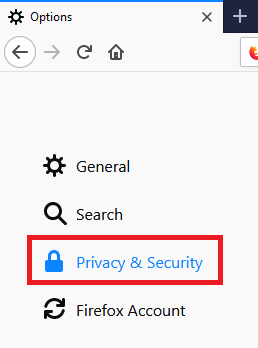 4. On the Firefox will section, select use custom settings for history.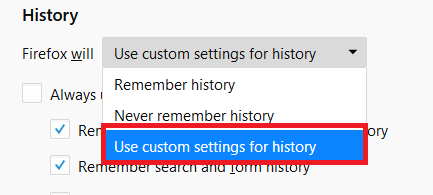 5. Make sure the box next to Remember search and form history is checked and clear history when Firefox closes is Unchecked.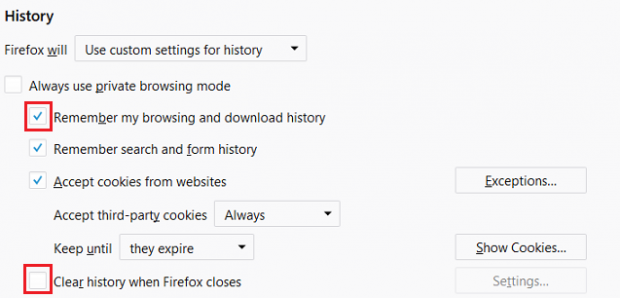 And that's basically how to use Firefox autofill. Although you have to know that if you haven't previously filled a form on Firefox, it won't work. For this feature to work you must have previously filled a form within Firefox.
Frequently Asked Questions And Answers
Q: How do I turn off autofill in Firefox?
A: Turning off Autofill in Firefox, Click on the Firefox menu icon. (Three lines at the top right of the screen.) > Click on Options > Choose the Privacy icon. > In the History, section choose Firefox will: "Use custom settings for history." > Uncheck "Remember search and form history."
Q: Is it safe to use autofill?
A: Not entering your card number (or any sensitive data) in the computer is the only reliable way. Because sometimes, autofill might not be secure enough which can reveal your secret or important data such as credit card details. So, it is advisable not to input your credit card details in autofill.
Here are some articles related to Firefox that you may find interesting;
How To Start FireFox in Safe Mode
How To Set Firefox As Default Browser | Windows 10
How to Empty Firefox Cache
How To Add Trusted Site To Firefox
How to Change Facebook Page Name
How To Remove Firefox Extensions