Search Engines are amazing is giving us results on the internet. It doesn't matter what search term we use, Search engines are always there to give us top-notch information/search results. But as humans, we have favorites. What do I mean? Mr. A might want to use Google as his search Engine, while Mr. B might want to use Yahoo as his search engine. In order to make both men happy, Firefox incorporated a setting on their browser which enables users to change Firefox search Engine. In this article, I will show you how to Change Firefox search engine.
As a dedicated Firefox user, there are certain options and changes to your Firefox browser that'll seem like a walk in the park for you. But that's not the case for some persons. I had a friend who had been using Firefox as his default browser for years and didn't know that there was an option in his browser that could enable him to change his search Engine.
That brings me to my next point, Why would you want to change your search engine?
Now, here's one question that will run through the minds of 98% of people that'll read this article. Why would I want to change my search engine?
Allow me to go kinda deep on this.
In the world today, we have different search engines, and their job is basic "Show results when a user searches for terms or keywords". There are many search engines, but only a few are popular. I guess this popularity is due to their top-notch results when a user searches for a term. Search engines are programmed to give you the best answers to questions you ask.
Here's the tricky part;
Search engines have algorithms that enable them to rank certain pages. What does this mean? A specific webpage or website might rank high on Google search engine and rank low on bing. As a user who is deep into the tech-universe, you might prefer Bing's search algorithms or rules to Google's.
Some other persons might prefer Google's user interface to Bing's. Whatever the case may be, Here's how you can change Firefox search engine.
How to change Firefox Search Engine
1. Open your Firefox browser.
2. Click on the utility button located at the top right of your screen.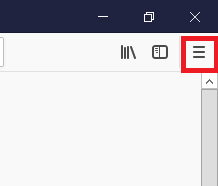 3. Click on options.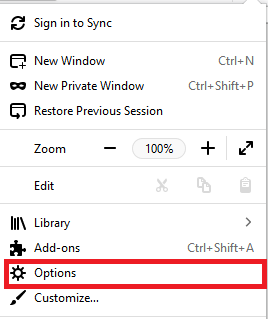 4. Click on the Search tab in the left pane.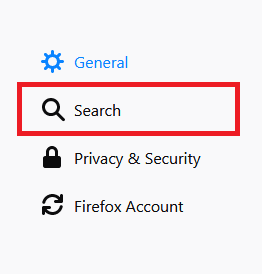 5. Under Default Search Engine, Choose your preferred Search Engine.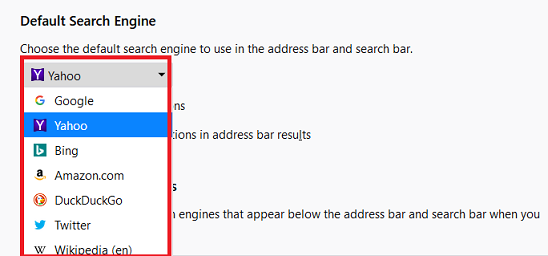 That's basically how you can change Firefox search engine. The procedure is quite easy to follow. Following this steps correctly will change your Firefox search engine to any search engine of your choice. There are lots of search engines to choose from. There's Google, Bing, Yahoo, Amazon, DuckDuckGo, Wikipedia, and Twitter.
Thanks for reading. If this article was helpful to you, kindly click on one of our share buttons to share with your friends or family and if you encounter any challenges while trying to perform any of the steps, just drop a comment and I'll personally attend to you.
Here are some related links;
How To Start FireFox in Safe Mode
How To Set Firefox As Default Browser | Windows 10
How to Empty Firefox Cache
How To Add Trusted Site To Firefox