How to Empty Firefox Cache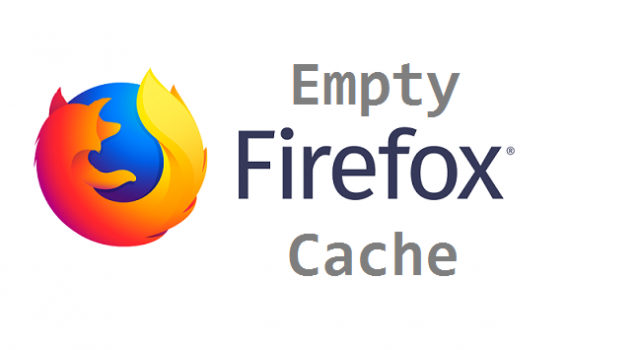 Hey there! Today I will show you how to Empty Firefox Cache, doesn't really matter which PC or operating system you are using. The steps on this post will surely work on all PC's and operating systems. Just have the latest version of Firefox installed on your PC and you are Good to go.
Before I show you how you can empty cache on Firefox I'll briefly explain what a cache is. A cache is an accumulation of brief internet documents stored in your Firefox browser.
Before I tell you how you can empty FireFox cache I'll like to talk a little. Has your fast browser become annoying slow? well, the existence of a virus or malware might be the cause. But have you thought about other factors that could be the cause?
A cache can sometimes be a hindrance to achieving a quick and fast response from your browser.  It is necessary to clear off this cache from your browser if you want your Firefox to be as steadfast as it ought to be.
Now, most people would say this doesn't count. They'd say clearing browser cache doesn't guarantee a faster browser experience. But trust me when I say that I have had series of experiences where I clear my browser cache and then my slow browser starts working fast.
If you are still doubting as to whether emptying browser cache actually speeds up browsing experience, then I have got a simple remedy for you. Why not just experiment and see if it would work for you before concluding. It worked for me, it could work for you too.
How to Empty FireFox Cache
1. Click on the "Utility" icon located at the top right.

After clicking on the utility icon, a drop-down menu will show up.
2. Select "option" from the list.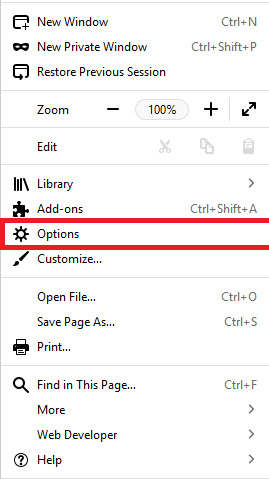 3. Now, Click on "Privacy & security".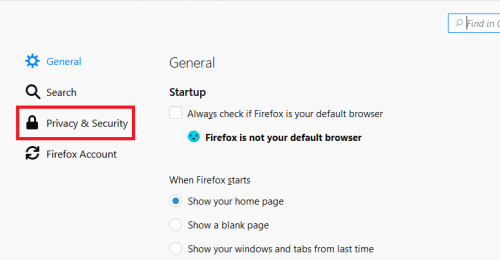 4. Scroll down till you see a section labeled "Cached web content" then click on "clear now".

Okay, guys, that wraps up this amazing post on how to empty firefox cache. I hope you enjoyed reading it. Take an advice from a "techie like me" and trust me when I say it is good to empty firefox cache. If you encounter any issues while trying these steps, kindly contact us in the comment section and we will be of immediate assistance. Thanks for stopping by.
Frequently asked questions and answers
Q: is it advisable to leave my cache uncleared?
A: No! I must tell you, it's not good enough if you need a steadfast response from browser
Q: Can cache affect the speed of my Firefox browser?
A: Yes it can. A cache stores all your internet documents which are sometimes not needed. And as a result of this, it does tamper with the speed regulator of your Firefox program by making it slow and not giving you the response speed you want. So it is advisable to clear your Firefox cache.
Q: I tried to clear my browser cache and it keeps on coming back, what do I do?
A: A cache is always created when you access your web browser, so, you'll always see it. The best way to not have any cache is to tweak your browser to automatically clear cache after you exit your Firefox browser.
The Conversation
Follow the reactions below and share your own thoughts.