Posted October 4, 2019 by Sheraz Ali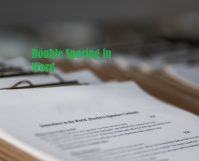 The presentation can make or break a Word document. Whether you're working on a school assignment or a Final Year Thesis Project, understanding line spacing, especially double spacing in Word is vital. Without it, you might as well scrawl on a piece of paper with crappy handwriting. In this Tech-Recipe, we're going to discuss everything […]
Posted October 1, 2019 by Sheraz Ali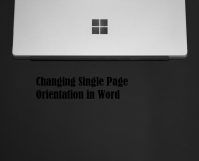 The landscape orientation in word provides another textual dimension to your work. Its use is undeniable. Whether you're highlighting a vital sentence or giving a quote center-stage, it's imperative to know how this feature works. Unfortunately, without the know-how of managing section breaks, it isn't possible. So, if you're an MS word novice, this is […]
Posted September 28, 2019 by Sheraz Ali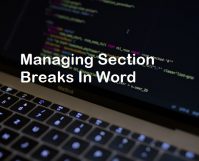 In the middle of writing the next big novel or finishing up on your final year thesis? Without the knowledge of managing section breaks in word, accomplishing them is impossible. They are the chain links distinguishing their elements. Without them, the distinction between chapters, tributes, dedications, and table of contents is lost in translation.
Posted September 12, 2019 by Joudet Ahsan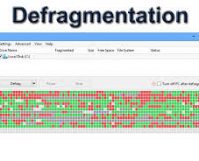 Who hates free space on a device? In windows 10 you can optimize drives to make more space. This Tech-Recipe is a short tutorial on defragmentation and optimization of hard drives.
Posted August 30, 2019 by Joudet Ahsan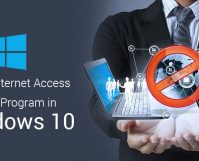 There are some software programs that keep updating and it gets pretty annoying. At other times there are programs that we want to use offline for the purpose of security, So we need a way through which we can stop the particular programs and applications from connecting to the internet.
Posted August 9, 2019 by Joudet Ahsan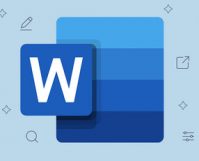 Readability describes the ease with which a piece of writing can be read. Readability statistics refer to a table of data that presents readability metrics. MS Word has an option in which you can enable readability statistics. Tech-Recipes is here with a tutorial on How to Check Readability Statistics in MS Word
Posted July 27, 2019 by Sheraz Ali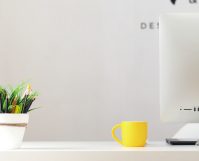 The track changes feature on Word is great to edit out mistakes. However, when it comes to printing it can cause some problems. No one wants to print out a piece of paper riddled with red highlights and cuttings. Fortunately, there's a way to print a clean, comment-free document. This Tech-Recipe will teach you. It […]
Posted July 19, 2019 by Sheraz Ali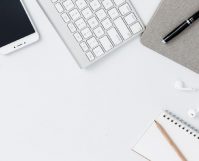 If you don't know how to wrap your words in word (around images), you're going to have problems.   Your document is not going to have the look you had in mind. In the end, you will have to send it with a lackluster presentation. This will, in turn, leave a tepid impression on your recipient. […]
Posted July 17, 2019 by Sheraz Ali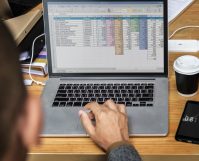 In this Tech Recipe, we will deal with everything there is to know about wrapping text in excel. We will discuss why this little gimmick is handy. Furthermore, we will outline a step by step process to help you format your disorderly text in a matter of seconds.
Posted July 12, 2019 by Sheraz Ali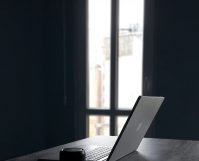 Sometimes, linear text doesn't get the trick done in Microsoft Word. In that situation, you can curve your words, and give them a nice angular bend. This is accomplished through the WordArt feature in Microsoft Word, and it's pretty easy to wrap your head around. Keep in mind though that bending text is different from […]
Posted July 8, 2019 by Sheraz Ali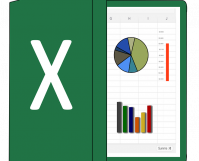 This tech-recipe will show you three different methods to insert a checkmark in your excel worksheet. In the end, we will also tell you which method will work best for you and why.
Posted July 3, 2019 by Sheraz Ali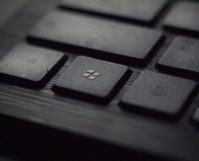 A table of contents is just as important as the rest of your document; it allows the reader to navigate through your entire text to the desired page. But it does more than that, though. It is kind of like a map to the organized body of your text. Thankfully, you don't have to go […]