Posted November 5, 2018 by Beejay Adoghe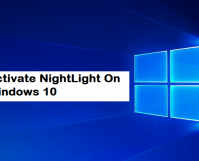 Nightlight mode on windows 10 is one of the most interesting and amazingly outstanding features that has been added to the latest Windows 10. Like I just said, the latest Windows 10, that means your PC has to be running on windows 10 and up to date with the latest Windows 10 update. There is a […]
Posted November 5, 2018 by Geek Support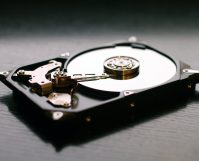 For those who don't know, disk partitioning is the process of dividing your computer's hard disk drive into multiple units. Most people, especially newbies don't choose to partition their hard disk. Maybe, they're not aware of the advantages of doing so. We all know that our computer system uses one physical hard disk drive but […]
Posted November 1, 2018 by Geek Support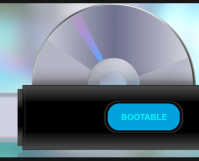 One of the most common uses of a bootable USB flash drive is to use it to boot into Windows. Later, you can use that USB drive to deploy Windows server essentials or perform diagnostics on a computer that is getting trouble while booting from the hard drive. In addition to this, it can also […]
Posted October 31, 2018 by Geek Support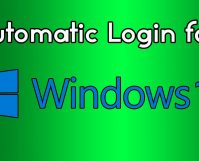 Does it irritate you to type your user account and password every time you turn on your desktop/laptop? If yes, then why not skip it? Login screen in Windows 10 has been repeatedly called troublesome by several Microsoft users. If you're one of those, you have come to the right place. In our today's "How […]
Posted October 28, 2018 by Geek Support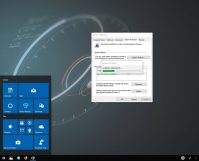 There is no doubt about it that the latest version of Windows is well equipped for recovering from a wide range of technical issues that may prevent your desktop/laptop from working accurately. Still, there may come a time when you need to use System Restore. For those who don't know, System Restore is Microsoft Windows' […]
Posted October 26, 2018 by Leomar Umpad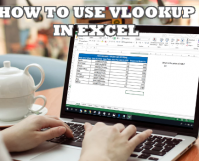 Do you have a large set of data that you need to lookup for values? VLOOKUP in Excel can help you cut down the time to search for values. This article will help learn how to use VLOOKUP in Excel.
Posted October 25, 2018 by Geek Support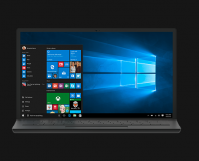 There could be plenty of reasons you want to clean install Windows rather than upgrading it. Maybe you want to clean your hard drive and make a fresh start. Maybe you have purchased a new Windows PC that has manufacturer-installed bloatware that you don't need. Maybe you want to remove the old hidden partitions that […]
Posted October 6, 2018 by Leomar Umpad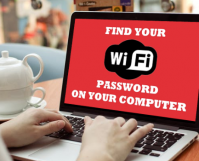 Forgetting one's Wi-Fi password is never an uncommon thing. With the amount of data stored and being processed by our brains every second, some data can get discarded especially if you do not use it all the time – like your Wi-Fi password. Don't worry. We got you covered. This article will discuss how to […]
Posted July 10, 2018 by Leomar Umpad
If you keep on getting that annoying Windows Genuine Advantage Notification, then it may be time to get rid of it. This article will guide you how to remove Windows Genuine Advantage message.
Posted July 7, 2018 by Leomar Umpad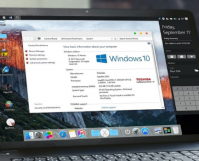 If you want to try a new look for your Windows PC, then you have come to the right place. There's no better way of customizing your device that to make your Windows PC look like a Mac. This article will discuss how you can modify your Windows computer to different drafts and signatures.
Posted July 5, 2018 by Leomar Umpad
Whenever your Windows computer or laptop show signs of errors, corrupted files, or refuses to function normally, then there could be a program that's keeping your device from working properly. One way of diagnosing the problem is to start Windows in Safe Mode. When in Safe Mode, Windows will only load the basic resources upon […]
Posted July 2, 2018 by Slavcho Andov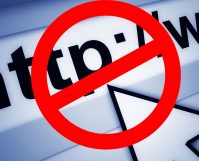 Every now and then every single one of us decided to take a short brake from work and started browsing our favorite pass-time website. The problem arises once that short brake turns to hours and hours of watched videos, liked statuses or upvotes. Once we get back to reality and continue working nothing is the […]