Windows 10 comes with Microsoft Edge as the default web browser. This means that web pages opened using Cortana or the Start menu will open in Edge. Edge is an interesting new take on the internet browser. (Check out How to Annotate Web Pages or Sharing with Edge for starters.) However, Edge is a new browser that does not yet support the extensions that some web users find invaluable, and it may have the occasional bug. You still have the option to stick with a browser that is more familiar to you if Edge does not sound like a good match.
1.Open up the Action Center by clicking on the speech bubble icon to the right of the taskbar or by pressing Windows-A on your keyboard. Click on All Settings.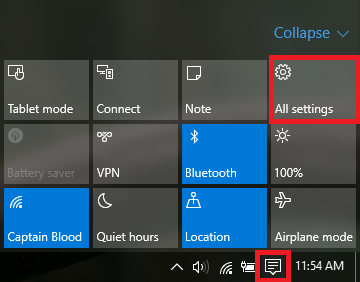 2.Click on System.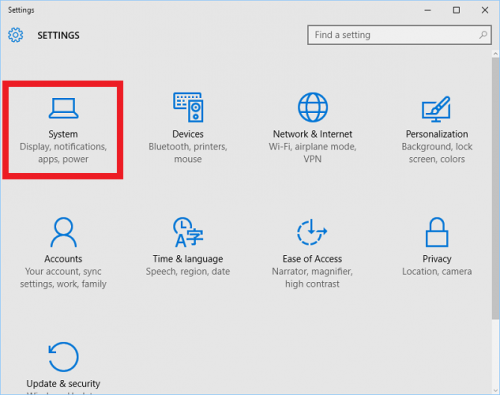 3. Select Default Apps from the left panel. Microsoft Edge will be listed as the default web browser. Click on it, and a list of the web browsers you have installed on your computer will appear. Click on the one you want to be your new default. You can exit out of settings now; the change is made.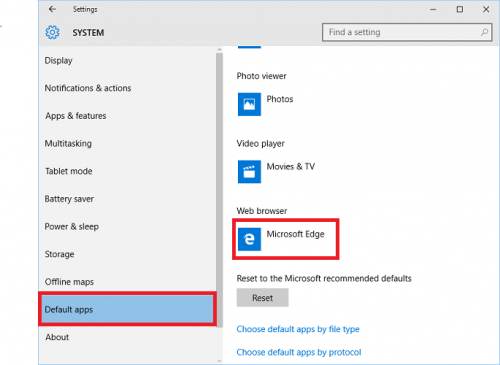 Download a New Browser
Windows 10 comes with Edge and the old Internet Explorer built-in. If you upgraded, any browsers that were installed before the upgrade will be moved with you. The Microsoft Store does not carry apps for other web browsers, so you will need to search for them online. Open up Edge or Internet Explorer and search for "Download Chrome" or whichever browser you wish to use. It is recommended that you download from the company that makes the product. In the case of Chrome, that means downloading it from a Google site. There are reputable third-party sites, such as CNET, that can be trusted and will give you reviews of various browsers to help you decide what might be a good fit for you. There should be a prominent "Download" button. You can change the browser setting and decide where you want the file to be downloaded for easier access. Click it, and follow the steps in the installation wizard.