If your Windows 10 machine is not running well and you cannot find the root of the problem, resetting the system to its default state may help. Here is how to do it using the built-in feature of Windows 10.
Warning: Resetting the operating system may cause data loss. It is a good idea to back up your files, especially those stored on the C drive, before you start the tutorial.
1. Go to Start -> Settings.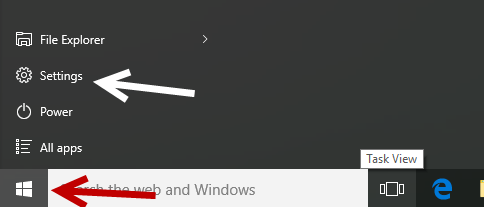 2. In the Settings window, scroll to the bottom of grid, and select the Update & security option.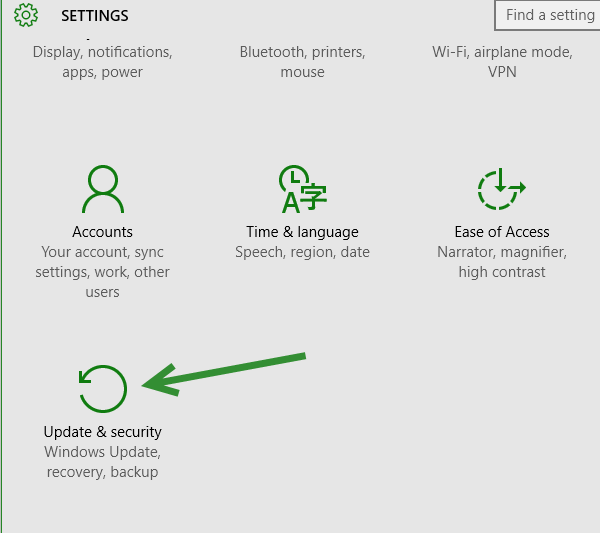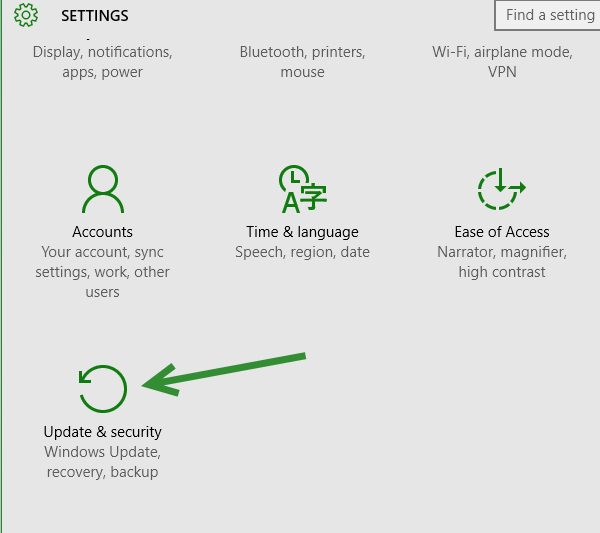 3. Select the Recovery option on the left side to continue.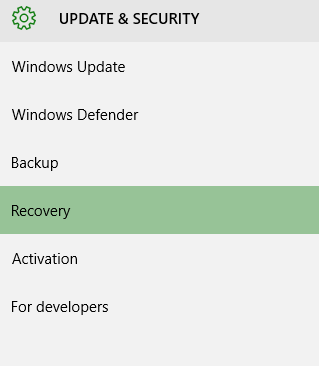 4. Find the Reset this PC option, and click Get started.
5. Windows will then ask you to choose between two options: Keep my files (but remove apps and settings) or Remove everything. The latter option will restore your computer to its default state. To continue, choose the one that best suits your needs. In this tutorial, I decided to keep my personal files.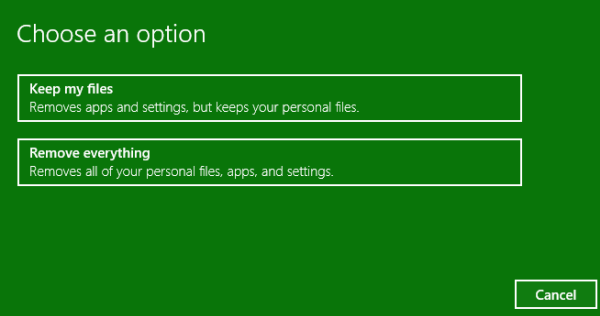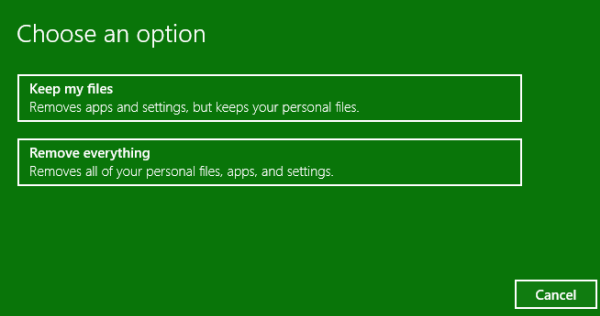 6. The system will then scan for a list of apps that will be removed and present the list in the window. It will also create a list of removed apps for you on the desktop so that you can reinstall everything you need when the reset process completes. Click Next to continue. For apps that you downloaded from the the store, you can reinstall them easily by signing in to your account.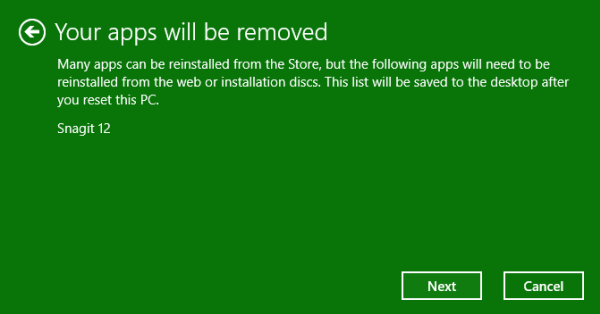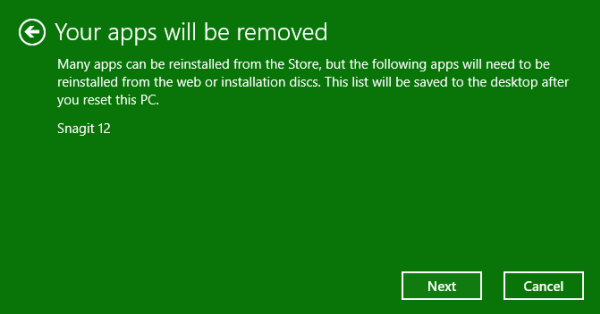 7. When you are ready, click Reset to start the process.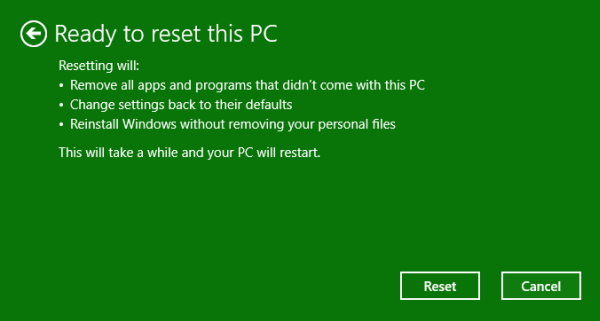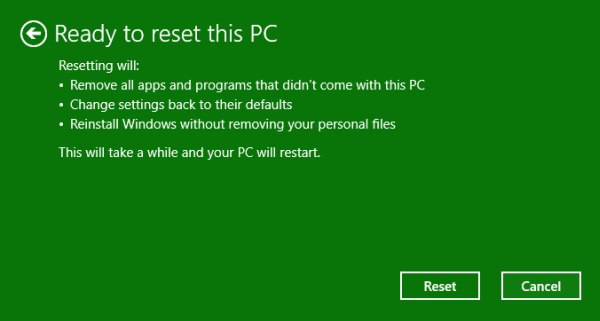 While the computer resets, it will be restarted several times to install all the necessary drivers and software. However, this process happens automatically, so you do not have to do anything. The duration of this process depends on your computer speed and the amount of data needs to be erased. In my personal test, it took 15 minutes to complete.