The 'Google Chrome' Archives
Posted October 24, 2018 by Beejay Adoghe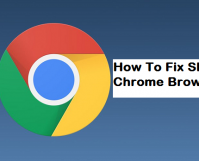 Google Chrome is known for its speed and is used by many PC and Android users. Truth be told, most of us can't go a day without using Google Chrome to access our favorite pages. But where's the fun if your Chrome Browser uses 2-3 minutes to load just a single page? Where's the fun […]
Posted October 11, 2018 by Beejay Adoghe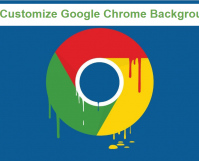 If you are looking for a way you can customize Google Chrome background to any image of your choice, it's very possible. Customizing your Google Chrome background is very cool, it adds beauty and a bit of yourself into your Google Chrome background and makes it come alive. You can customize Google Chrome background to […]
Posted October 9, 2018 by Beejay Adoghe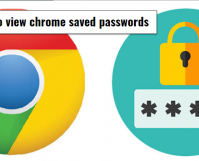 Hello there, and welcome to another informative article on How to view chrome saved passwords. When working with your PC or Android device, you must have gone through certain platforms where you are asked to fill in either your email address or create a username to prove online identity on the platform. Now, none of those platforms […]
Posted September 13, 2018 by Beejay Adoghe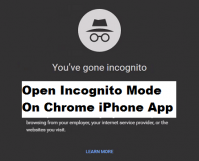 If you love privacy like me then this article is for you. Basically, I am going to teach you in today's article How To Open Incognito Mode On Chrome iPhone App. Read carefully. Are you an iPhone user that's tired of always clearing your browsing history everytime you access a web page? Or do you want to make […]
Posted July 4, 2018 by Sheraz Ali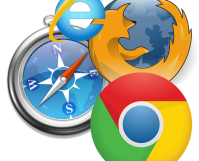 Bookmarks can become a complete mess if left on their own accord. We visit a lot of websites on a daily basis, from Wikipedia to random websites citing relationship rules, and find it necessary to bookmark them all, for one reason or another. The sole purpose of bookmarking these websites is so that locating them […]
Posted April 23, 2018 by Sheraz Ali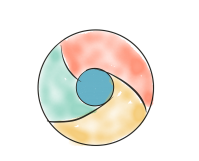 Google chrome comes with an in built feature of adobe flash player, letting you play your favorite videos on Youtube and other social media websites. Without this essential application, your online experience is nothing but dull and dreary. Sometimes, it so happens that, due to untoward reasons, it gets deactivated. In such circumstances, you can […]
Posted April 4, 2018 by Sheraz Ali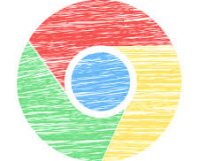 Google chrome has gained enormous popularity, since its advent. However, like, other browsers, it still has some bugs and errors that  frustrate the life out of you. There is a common error which goes by the name of "Google chrome updates are disabled by the administrator", which stops the user from updating chrome. This error […]
Posted March 12, 2018 by Leomar Umpad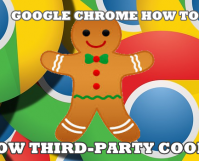 By default, most web browsers disable the use of third-party cookies for security and privacy reasons. Somehow, third-party cookies have been in the bad light for some time. If you want to allow third-party cookies in Google Chrome, for whatever reason you may have, then this article is for you.
Posted March 8, 2018 by Beejay Adoghe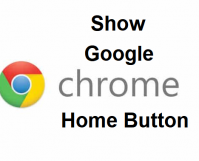 Hey there, we are back again with yet another recipe pertaining to tech. This article is actually related to Google Chrome, in the past, I've shared How To Import Bookmarks To Google Chrome and How To Hide Google Chrome Bookmark Bar. Today, I'll teach you how to show Google Chrome home button with so much ease. Read on to […]
Posted March 7, 2018 by Beejay Adoghe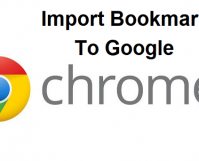 Google Chrome remains undoubtedly one of the best web browsers of our time. Just like Microsoft Edge, Google Chrome gives us the option to import our bookmarks from other browsers.  Today's article is centered on Google Chrome. After reading this article you will have learned how to import bookmarks to Google Chrome with ease. 
Posted March 5, 2018 by Leomar Umpad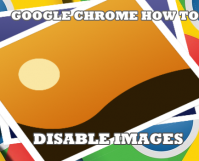 Loading a webpage with high-resolution images can take forever if you are using a slow internet connection. Though gone are the days of the cranky dial-up connection, there are instances where you will experience super slow internet connectivity. You can disable images in Google Chrome to speed up your browsing. Whether you want to increase […]
Posted February 25, 2018 by Leomar Umpad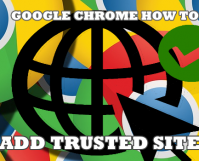 Trusted sites are those sites that you are confident not to do any harm to your computer and your internet data. Once you add trusted sites in Google Chrome, Chrome will allow you access to the sites even if the trust rating for the site is low. However, trusted sites should be on a secure […]