Following a channel on YouTube is an amazing way to keep up with all the trending and new videos that are being created by your favorite YouTube channels and content producers. The more you use YouTube and discover new good channels, the more the list of YouTube channels you subscribed to, followed, is going to expand.
The Google Chrome browser on your PC mirrors the notifications for the software on your PC, so if you are following or subscribe to any channel on YouTube, you will get notifications on new videos or any other recent trend related to channels you subscribed to.
In YouTube's point of view, the next trendy video is so relevant that you have to be notified at once. These YouTube notifications let you know that there are brand new updates and videos from your favorite YouTube channels and other content. YouTube will send you push notifications for those channels you are subscribed to and will also send notifications based on other channels you are interested in.
Most people mistakenly allow "allow push notifications "option, they unconsciously tap on allow without really knowing what means. Are you one of those YouTube Users that finds YouTube notifications on your Google Chrome browser very annoying? Or you just want to turn it off. Fortunately for you, there's an easy way to go about it, keep on reading through to the end of this post, as I will be showing you how to do this without too much stress.
How To Turn Off Youtube Notifications On Google Chrome
1. Login to YouTube.com with Chrome Browser, and click on the notification bell icon.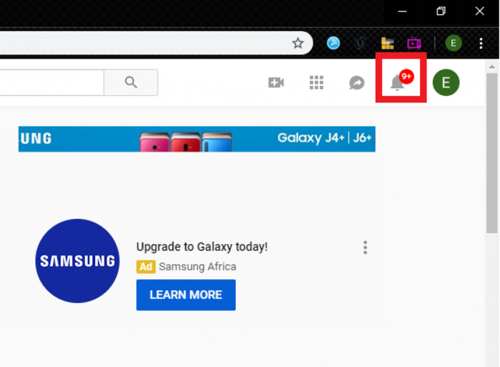 2. Click on settings.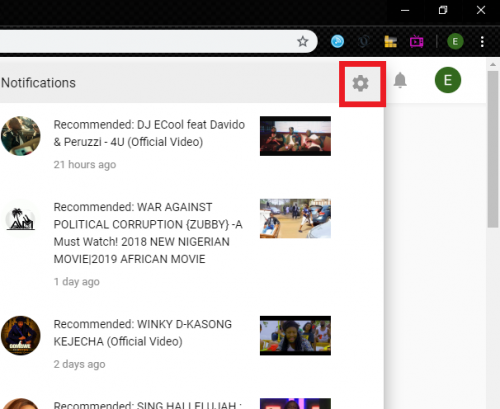 3. Scroll down and turn off desktop notifications.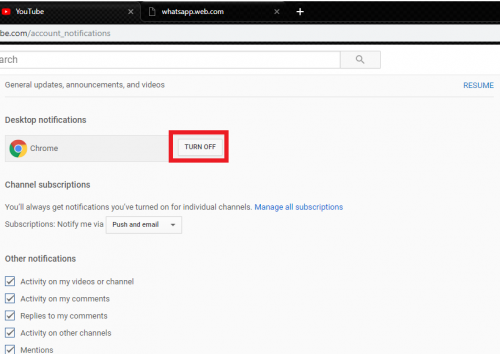 Conclusion
And that's how you turn off YouTube notifications on Google Chrome. It is an easy 3-step procedure, which anyone can do. Though most users may prefer leaving this feature switched on, in order to always get notifications of new videos from their favorite channels. But if you are one of those who sees this feature disturbing, you can try to turn off youtube notifications on Google Chrome. I'd love to hear your feedback after trying this. You can also ask questions on any part you don't understand.
Frequently Asked Questions
Q: Will switching off YouTube notifications on Google Chrome also switch it off in the YouTube software?
A: No! Google Chrome is different from YouTube.  Youtube has its own way of sending you notifications, once notifications from the site are set on "allow". You can block YouTube notifications on Google Chrome, but it won't affect the YouTube Software in any way. If you want to stop receiving notifications on both Google Chrome and the YouTube software, then you can turn off notifications on Youtube.
Here are some related articles you may find useful;
How To Add A Payment Method To Google Chrome Android
How To Set Nickname On Google Assistant
How To Stop Automatic Downloads On Google Chrome
How To Customize Google Chrome Background
How to View Location History in Google Maps