The 'Mozilla Firefox' Archives
Posted May 18, 2011 by Rob Rogers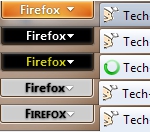 Firefox 4's infamous orange button can be a real eyesore to an otherwise awesome looking screen. By changing the color to better match your theme, you can improve its looks dramatically. You can also customize it further by changing the text displayed from "Firefox" to something more personal.
Posted May 15, 2011 by Siddharth Bose
Mozilla Firefox 4 enables us to share pages to Twitter and Facebook with a single keystroke, here's how.
Posted April 18, 2011 by sourojit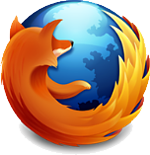 Tab animations gives Firefox some additional eye candy. However, this can also slow down or degrade overall system performance on slower computer systems. Here is how to disable tab animation if you need to run Firefox as lean as possible.
Posted March 31, 2011 by Rob Rogers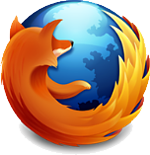 A lot of websites track their users behavior and then sell or give that info to advertisers. Firefox 4's Do not track feature tells websites the you don't want your browsing tracked.
Posted March 29, 2011 by Rob Rogers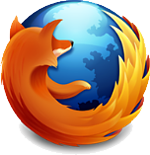 By default, Firefox has hardware acceleration enbabled. If you are using a low end video card in your system, this can cause performance issues. By disabling hardware acceleration and relying on the software, you can actually increase the performance on your computer. Instruction are now updated for Windows and Mac versions of FF4.
Posted March 29, 2011 by Chris Luongo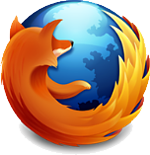 You can add another level of security in the new Firefox 4 using the Master Password feature. If you tell Firefox to remember all your passwords, then anybody using your computer can access them. With a Master Password, one would have to enter a password before being able to view your saved passwords.
Posted March 25, 2011 by sourojit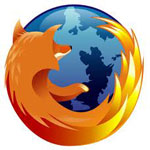 Prior versions of Firefox would ask "Do you want Firefox to save your tabs for the next time it starts?" when exiting the program. FF4 no longer has this feature enabled by default. Here is how to turn it back on.
Posted March 25, 2011 by Rob Rogers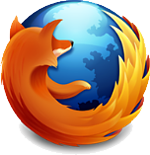 By default, Firefox has location aware browsing enabled, allowing sites to request your geographical location and display content accordingly. If you do not want your physical location set to any site, you easily disable this functionality by following these steps.
Posted October 5, 2010 by Lê Hoàng
Cookies are a valuable way to improve the web browsing experience. They do important things such as remembering preferences and login information. However, other sites may use cookie to track you or to record your browsing habits. This tech-recipe describes how to block or allow cookies for one specific page or website.
Posted October 2, 2010 by Lê Hoàng
Firefox bookmarks can be lost for multiple reasons. Accidental deletion or file corruption are two common causes. However, if this occurs, you still have a chance to recover them using Firefox's auto backups. This tutorial also describes how to manually backup and restore your bookmarks as well.
Posted July 20, 2010 by Lê Hoàng
Typically, one can only log into one Gmail account at a time. However, frequently it is useful to log into multiple accounts without conflicting with each other. This tech-recipe will show you how.
Posted July 15, 2010 by Lê Hoàng
Every time a new version of Firefox comes out, I hate seeing this error when installing extensions: "…could not be installed because it is not compatible with with Firefox." With the newest releases of firefox and firefox betas, your favorite extensions may not work. This tutorial will show you how to force them to work.