Frequently, errors and crashes with Firefox can be attributed to corrupted profile files. Resetting your profile can eliminate these issues while saving the majority of your information.
When you reset your profile, the most of your important data is saved. The following information will be retained:
Bookmarks
Browsing history
Passwords
Cookies
Web form auto-fill information

All other data is deleted, including extensions and themes and your personal dictionary.
1.At the top left of your Firefox window, click the Firefox button.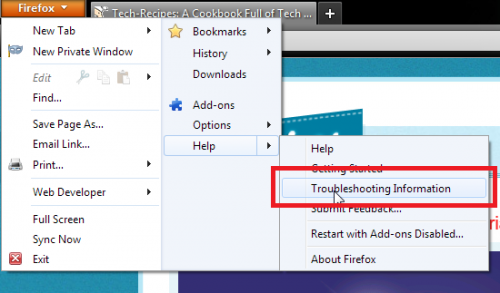 2.Next, click Help and then Troubleshooting Information.
3.This will open a new tab at the url about:support, a page which shows technical information about your Firefox install.
4.In the top right, you will see a gray box, featured in the above/below screenshot with the title Reset Firefox to its default state and a reset Firefox button.

5.Firefox will restart, and all other data will have been deleted.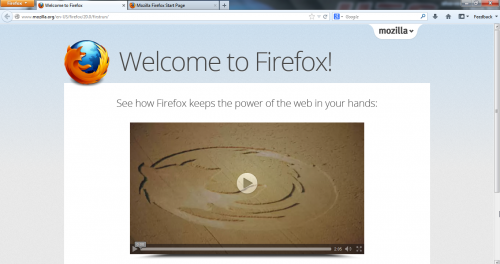 You are now running a nice new Firefox installation. Any performance issues or bugs you had before resetting your account should now be resolved. If not, I recommend totally un-installing your browser, and then re-installing the most up to date version.