The Gmail Labs service contain features that users can enable to customize their Gmail experience. Often this allows users to increase the functionality and usefulness of the service. This tech-recipes tutorial explores several of the most useful Labs options.
1.To access the features, click the gear icon on the upper right, select Settings and then select Labs. Once you enable a feature, it will appear on the top of your settings box.


2.The SMS in Chat lab option is a must-have and allows you to send and receive SMS in chat.


3.Customizing Keyboard Shortcuts allows you to actually define your own shortcuts to get things done faster. Simply override the current settings, or even add two shortcuts to perform the same task.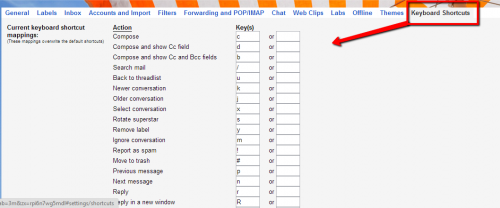 4.Save time by enabling the Message Sneak Peak feature. By simply right-clicking a message in your inbox, this feature allows you to preview the message.


5.Gmail Offline is probably one of the coolest features that allows you to access Gmail even when you are not online. Select the Offline tab under Settings, and click Install Gmail Offline. The application is ideal for systems with intermittent connections.

Click Add To Chrome.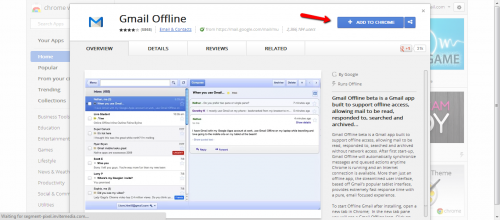 6.For those in business who have schedules to keep, the Google Calender Gadget is another good feature to have. It allows you to add events without having to leave your inbox by adding a box on the left panel.

7.Say goodbye to copying and pasting parts of emails to quote in a reply by adding the Quote Selected Text feature. When enabled, you simply highlight the text in the email that you want to quote, and hit reply or forward.