Mozilla's Firefox browser has tremendous flexibility to customize internal settings to make it faster, better, and more productive. However, the plaque of malware has forced Mozilla to add a delay when attempting to install new extensions. Power-users frequently will want to disable this delay.
While installing any new add-on in Mozilla Firefox, it stops every installation with an annoying pop-up dialog box. It takes 5 seconds before the Install button appears.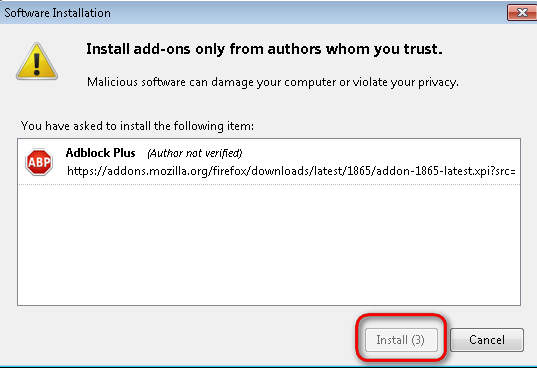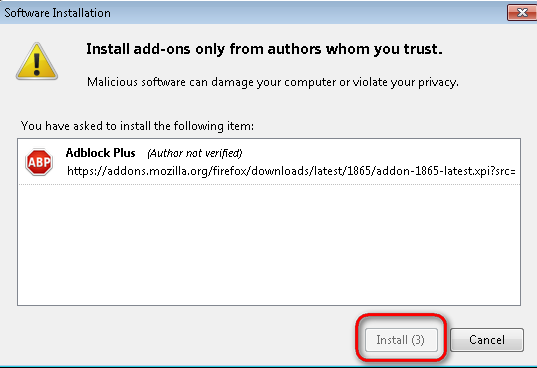 Mozilla has added this delay to stop users from accidentally installing malware that is masquerading as a browser extension. However, most skilled users are already incredibly cautious about this process. These mandatory pauses can be disabled.
[+] about:config
      [-] security.dialog_enable_delay
           [-] Value = 0

1.First, navigate to address bar and type about:config and go.
2.Click on 'I'll be careful, I promise', if warning window appears.
3.Search for security.dialog_enable_delay in search box.
4.Then right click on preference name 'security.dialog_enable_delay' then Modify and set value to 0.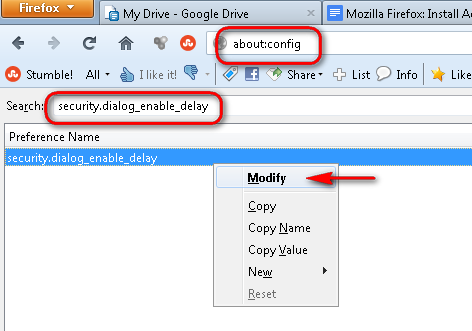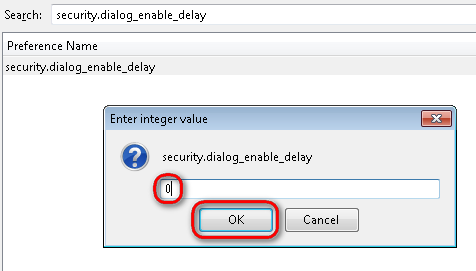 After making these changes you will notice there will be no delay while installing the add-ons. The install button appears instantly.
If you decide you would rather reverse the process to be more cautious, you can change the value back to 2000 to enable mandatory pauses.