If you have just switched from a Windows Phone to another, you may want to find and download all the apps or games that you like. Finding them again in the Store is a hard task, and you may not even remember the names anymore. In this case, you can access the purchase history of your Windows account and install the apps in bulk from there.
1. Visit the Windows Phone Store from a computer. Click on the My Phone button at the top right of the screen, and choose Sign in. You must log into the current account that you use on your Windows Phone in order to re-download the purchased apps or games.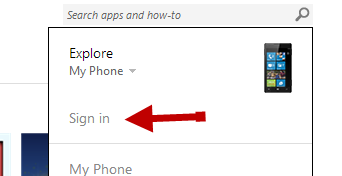 2. When you have signed into your account, click the Purchase history link.

You can also access this link from the drop-down menu that you used to log in.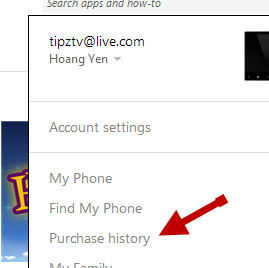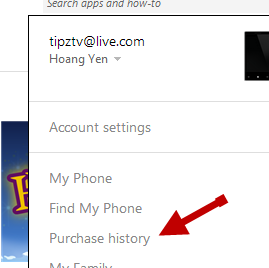 3. Turn on the network connection on your phone. Find the app or game that you want to install, and click the appropriate Reinstall button.

4. You may notice that many apps in the list cannot be installed remotely. This is because the software is exclusive and can only be downloaded from the phone vendor's apps section in the Store. In this case, you just need to download them from the Store again.
5. Wait for the download process to complete.