While forwarding a single message to a recipient is easy, forwarding multiple items can take a lot of time if done manually, one by one. Fortunately, it is possible to select multiple messages and forward all of them in one go. Here is how to do it on your Windows Phone.
Please note that this tutorial is written based on Windows Phone 8.1 preview 1 for developers. This can be downloaded on your phone before it is available to consumers by joining the developer program. However, it is not recommended that you join the program unless you are a developer since participating in it voids your phone's warranty. Windows Phone updates are usually available to consumers shortly after the developer previews are released, so you do not have to wait too long for the feature to become available.
As always, make sure that your phone is running the latest software before you follow the tutorial.
1. Access the app list by swiping to the left, and then choose the Messaging app.
2. Inside the Messaging app, you will find the full list of message threads on the device. Tap on the one which contains the messages you want to forward to a friend.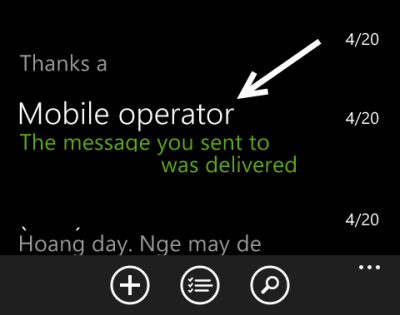 3. Next, tap the three dots at the bottom of the screen to expand the options list, and choose the select messages action.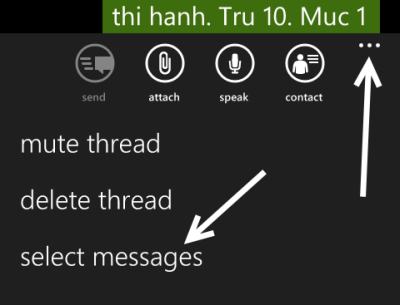 4. As you activate the action, the message thread will be switched to edit mode, which lets you select multiple messages at once by simply checking the corresponding box.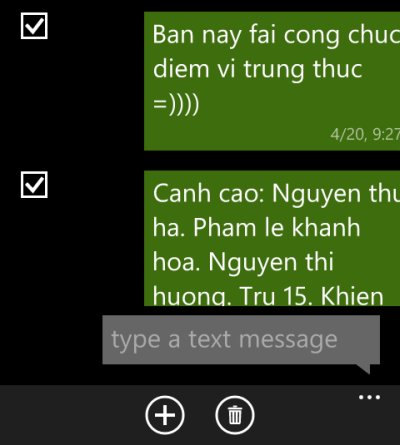 5. When you have selected all the messages you want to forward to the desired recipient, tap the plus button at the bottom of the screen to create a new message thread. All selected messages will be merged into one big message. All you have to do is provide the receiver in the To field, and hit Send.
Please note that the price for sending the messages depends on the number of messages you have selected. The more messages you select, the higher the price.