Since Windows Phone 10 is still a work in progress, the OS may exhibit some bugs and strange behaviors. If you have been testing out Windows Phone 10 using the Insider Program and think that your phone is not stable enough to be used daily, you can always revert to Windows Phone 8.1. Here is how.
1. Download and install the Windows Phone Recovery Tool. At the time of this writing, the current version of the tool is 2.1.1 and is offered for free by Microsoft.
2. Once the software is installed, launch it, and then connect your phone to a computer.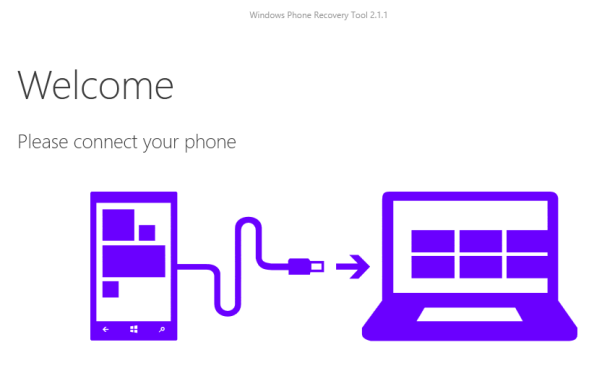 3. After the software detects your phone, select it from the list to continue. Most Windows Phone devices are supported. If you own a Nokia or any popular Windows Phone device, the software should be able to detect your device without any problem. If that is not the case, you may have to wait until the next software update to see if your device is supported. If the tool fails to detect your phone model correctly, do not proceed. Otherwise, it may flash your phone with an incompatible firmware, which may break your phone.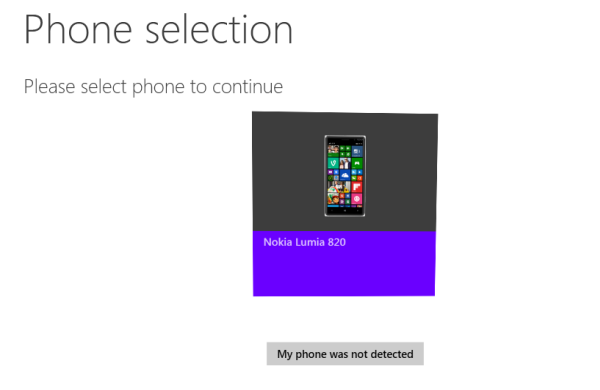 4. Wait for the tool to get the list of available software on the server, and then hit Reinstall software.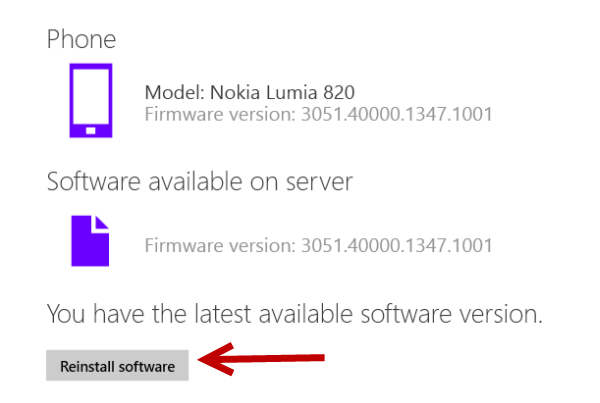 5. Click Continue when you see the disclaimer.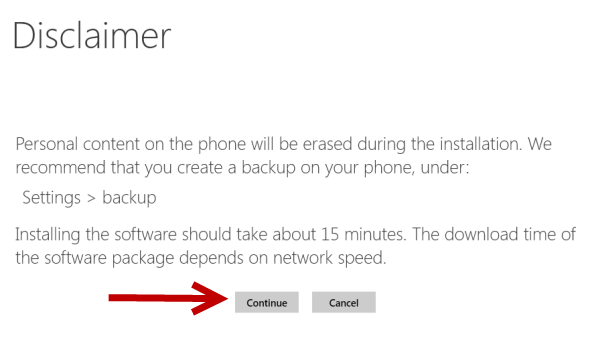 6. The software package will be downloaded from the server. When the tool finishes the download, it will flash the firmware automatically, so you do not have to do anything after this step. Make sure that your phone stays connected the entire time so that everything goes smoothly.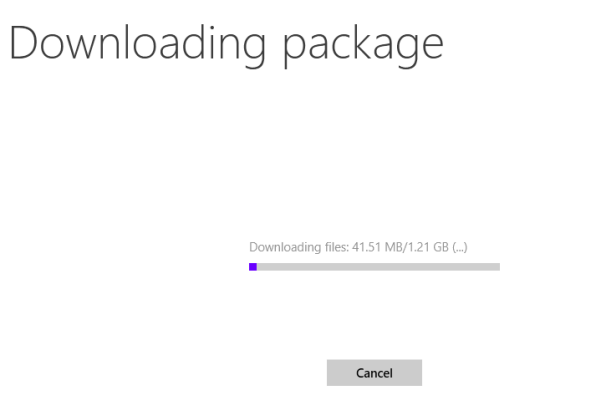 In my case, the tool reverted the phone to the old Windows Phone 8. However, I was able to update the phone to Windows Phone 8.1 by going to Settings -> Phone Update. For more popular phone models, there may be a Windows Phone 8.1 stored on the server, and the devices will be flashed with a WP 8.1 firmware.