At times, you may need to send very sensitive information via email. However, email services are one of the favorite targets of hackers. How can you ensure the security of your email? Google Chrome will do encryption through the SafeGmail extension.
1.First of all, you will have to install the extension to your browser as it is not included in Chrome by default.


2.Confirm the pop-up dialog box that appears by clicking Add.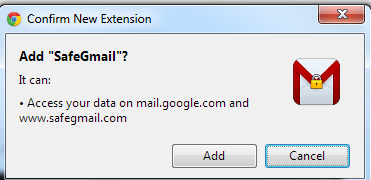 3.A message box will appear once the extension has been successfully added to Chrome after installation. You will need to restart Chrome for it to function.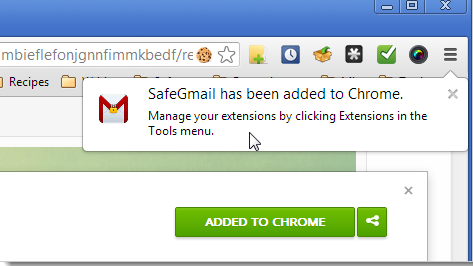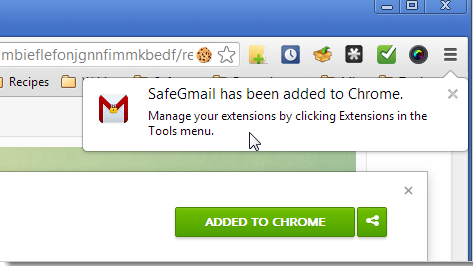 4.The SafeGmail extension adds an Encrypt check box below the subject of your email when you compose.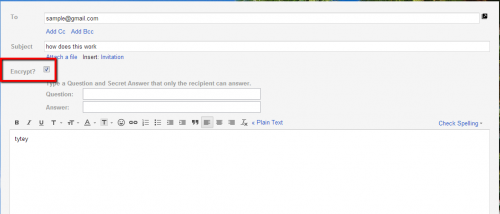 5.Two edit boxes appear below the check box where you type a question and answer that only you and the recipient know. Once your message is composed, click the Send + encrypt button.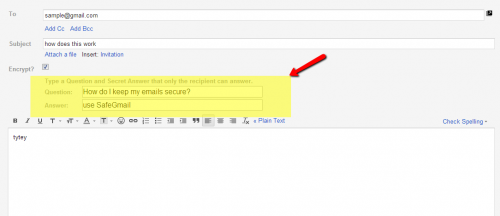 6.On the recipients end, the email will appear as shown below. The text between the lines needs to be then copied before clicking the Here link to access the mail.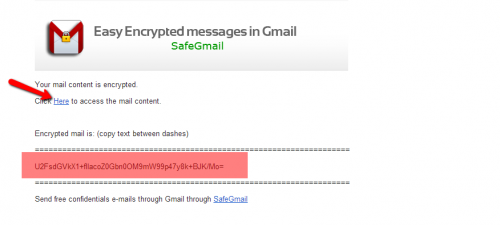 7.The recipient is then redirected to page that contains the secret question you created earlier.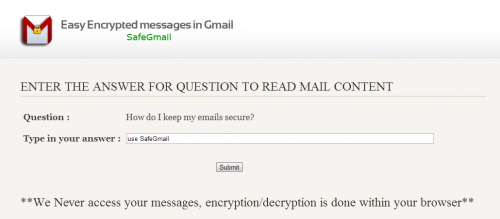 8.When the security question is answered correctly, he or she will be asked to paste the text that was copied in Step 6. Once this is done, the message is decrypted and shown on the page.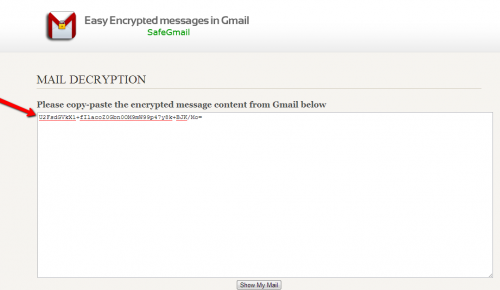 SafeGmail is a genius way to keep your emails safe. The messages are encrypted and decrypted in the browser leaving no traces of them in the recipient's inbox or in your account. After a period of time, the messages are set to expire.