In FireFox, clearing the autocomplete drop-down entries (also known as the typed URL history) is not difficult once you know how to do it. Here is a brief tutorial.

The autocomplete drop-down entries in FireFox are directly linked to FireFox's history of web pages visited. If you clear the FireFox history, you also will clear this typed url history. Additionally, you can disable if these autocomplete entries are displayed at all.
1. Open Firefox.
2. Enter Firefox's Preferences.
3. Select the Privacy tab.
From here, you have two major options. First, you can clear your history and form data so that the current drop-down entries are erased. Additionally, you can tweak FireFox so that prior websites never appear in the location bar.
Remove History and Form Data
4. Select the clear your recent history link.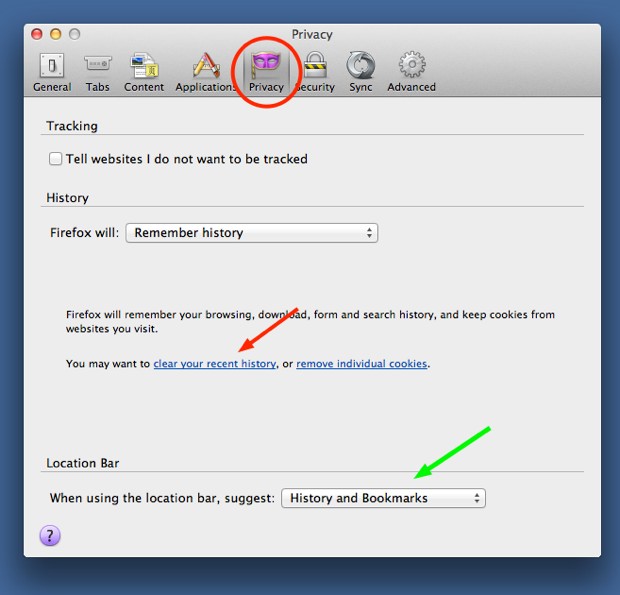 5. Select to clear all your history and form data.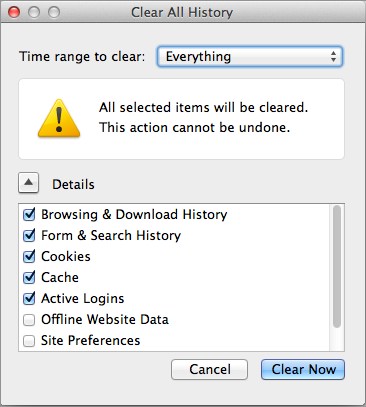 Your location bar will no longer show any of your prior websites since you have cleared them all from history.
Block the Location Bar from Showing Prior History
6. In the Privacy tab under Preferences , you can also disable what the location bar suggests. (This area is marked by the green arrow in the first image.) Select one of options that does not contain history, and prior websites will never be suggested through the autocomplete drop-box box.