Posted March 12, 2015 by Leomar Umpad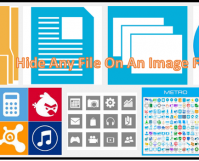 Hiding files on your computer is a clever idea, and you can easily find ways to do it. After all, you do not want prying eyes snooping around in your confidential files. However, finding hidden files on a computer is common knowledge. In fact, you can read a Tech-Recipes tutorial on how to show or […]
Posted March 9, 2015 by Lê Hoàng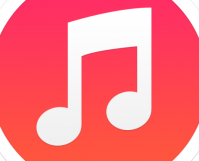 By default, iTunes only offers an option to add music files to the library. This limitation forces you to repeat the action over and over to add files from different folders, which could take forever to complete. Fortunately, there is a hidden option that allows you to add all your folders to the library at once. […]
Posted March 6, 2015 by Walker Rowe
Most cameras and smartphones take pictures at a resolution that is far too high for everyday use, and storing these images uses far too much disk space.  Keep reading to find out how to compress pictures to reduce storage yet keep the same picture quality.
Posted March 1, 2015 by Walker Rowe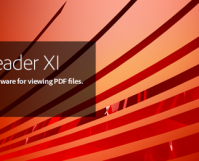 What do you do when someone sends you a PDF file?  In the past, you typically read it or printed it. You could only edit PDF files if you bought an expensive copy of Adobe Pro.  If you wanted to edit it without Adobe Pro, you had to ask the sender to resend it as […]
Posted February 22, 2015 by Walker Rowe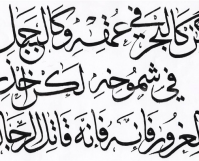 Calligraphy is a lost art for those who use computers and the Latin alphabet (e.g., English, French, and Spanish speakers). Nevertheless, creating electronic fonts for computers is still artwork. Here is how to add additional fonts to Microsoft Word so that you can use them with Word. Back when printing was done with printing presses […]
Posted February 16, 2015 by Walker Rowe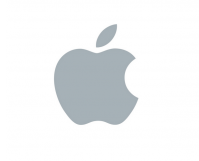 I already have Google Drive and Microsoft OneDrive set up on my computer, but I am reluctant to add Apple iCloud because I have lost documents with Microsoft OneDrive.  Will icloud work any better or be any safer? Despite some possible risks, I am going to add iCloud Drive to my Windows computer. In this […]
Posted February 14, 2015 by Walker Rowe
Apple has cloud storage just like Microsoft (Microsoft One) and Google (Google Drive).  It is called iCloud. Setting it up can be quite an ordeal, and Apple only gives you 5 GB of free storage, which is enough for 1,000 5 MB photos. (Photos can be sized much smaller.) That is to be expected of […]
Posted February 9, 2015 by Walker Rowe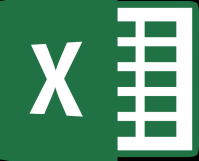 Microsoft products have always included Visual Basic. You can use it in Microsoft Word, Access, and Excel. One reason this is true is that Bill Gates and some of his friends wrote Visual Basic while Gates was still at Harvard.  Thus, he felt proud of his accomplishment and wanted to keep it. Gates wrote the floating […]
Posted February 2, 2015 by Walker Rowe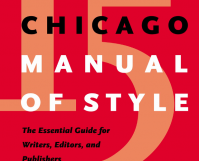 Citations, footnotes, and endnotes are important for academic writing.  Microsoft Word 2013 generates these items for the writer automatically. It can also make a table of figures and an index.  It would take much effort to do this manually, which is what publishers did for many years. Here is how to make a citation, footnote, and […]
Posted January 20, 2015 by Vishwanath Dalvi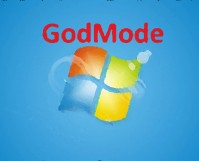 The Windows operating system is full of hidden features and tricks. Using these hidden features can save you a lot of time and increase your productivity. One of the most useful features which is not widely known in Windows 7 and Windows 8 is God Mode.