Posted July 1, 2014 by Vishwanath Dalvi
Creating hyperlinks within a Microsoft Excel sheet helps you to navigate quickly to another worksheet or to another Excel sheet. By creating hyperlinks on the main page, you can keep a list of other worksheets and easily navigate through it. This definitely helps save time if you have several worksheets under an Excel sheet.
Posted May 14, 2014 by Vishwanath Dalvi
Some of the most time consuming and irritating aspects of Excel are working with repetitive information. This included writing formulas, formatting, separating dates, and entering names and email addresses manually. Fortunately, the Flash Fill feature introduced with Microsoft Excel's 2013 edition makes these tasks easier with brilliant automatic filling.
Posted May 7, 2014 by Lê Hoàng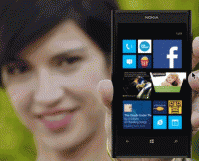 The new notification center (or action center) in Windows Phone 8.1 includes a row of four handy shortcut tiles at the top which lets users quickly access and make changes to frequently used settings in the system. While the default tiles are quite useful, not everyone has the same needs; a tile that may be […]
Posted April 29, 2014 by Lê Hoàng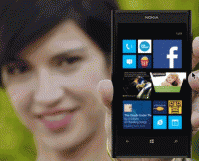 Even though Windows Phone provides a handful of colors that can be used to customize the start screen tiles, sticking only to a solid-colored theme can be boring at times. Fortunately, using an image as the background for the tiles is now possible. Continue reading to find out how.
Posted April 27, 2014 by Lê Hoàng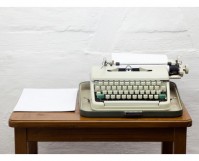 By default in Microsoft Word, only the proofing tool for the program's default language will be installed. This may be a problem if you usually have to work on documents in more than one language and want to use the proofing tool to check for errors. Fortunately, adding additional proofing tools to Word for other […]
Posted April 26, 2014 by Lê Hoàng
If you let your children use a Windows Phone 8 or Windows 8 device, make sure to set up the parental control to filter out inappropriate apps so that your kids can download games and apps safely from the app store. Continue reading to find out how.
Posted April 7, 2014 by Lê Hoàng
By default on a Windows system, new programs will be installed into the Program Files folder inside the system drive. Therefore, if you always install software on a different drive, you have to provide the path manually to the desired location during the setup process of each program. Luckily, there is a way to force […]
Posted April 2, 2014 by Lê Hoàng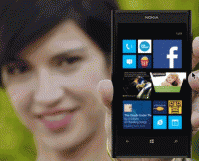 If you are receiving annoying spam messages or disturbing calls on your phone, you should consider adding all of those phone numbers to the blocked list.
Posted March 31, 2014 by Lê Hoàng
Even though the basic Find and Replace function in Microsoft Word is helpful for finding words that match a search term, it may not be the ideal tool if you want to search for individual words or large portions of text that have the same format. Luckily, you can expand the function of Find and Replace […]