Posted April 3, 2013 by Lê Hoàng
For game and app development, developers are required to have an unlocked Windows Phone device. This process will walk you through all the necessary steps to get your phone unlocked so that you can test your app on a real device.
Posted March 27, 2013 by Lê Hoàng
In Windows Phone 8, it is easy to display notifications from applications on the lock screen. This allows you to get the latest updates without having to unlock the phone. Continue reading to find out how.
Posted March 26, 2013 by Lê Hoàng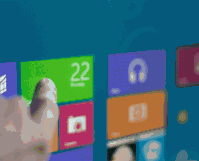 Many modern computer displays and laptops have a light sensor installed so that the brightness of the screen can be adjusted to match the surrounding light conditions. This tutorial will show you how to turn the feature on if it is not enabled by default or turn it off if you want to manually change [...]
Posted March 25, 2013 by Lê Hoàng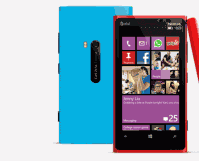 By default, email messages inside the email app of Windows Phone 8 will be grouped into conversations. Although this feature makes your inbox more organized, it also causes problems when you want to find a particular email according to the time you received it. If you do not like it, this tutorial will help you [...]
Posted March 24, 2013 by Lê Hoàng
By default, the email inbox in Windows Phone 8 downloads new email every hour. If you think this sync interval is not suitable for your needs, you can change it to download email messages more or less frequently.
Posted March 23, 2013 by Alex Bahdanovich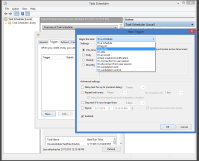 While many programs are available that will eliminate the presence of the Windows 8 Start screen, third party software is not required. Using these steps you can have Windows 8 start directly at your desktop.
Posted March 23, 2013 by Alex Bahdanovich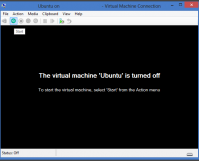 Hyper-V virtualization is available in both the 64-bit Windows 8 Pro and Windows 8 Enterprise versions. For demonstration purposes, Ubuntu has been chosen to install in this tech-recipes tutorial, although you can ultimately install any OS in this environment.
Posted March 22, 2013 by Alex Bahdanovich
The Windows Apps store is heaven for all those who love to add the latest, coolest games and apps to their PC. The problem is that some apps and even games are block in certain countries. By accessing the US version, you should have access to everything.
Posted March 21, 2013 by Alex Bahdanovich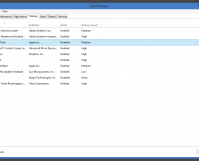 One of the most well-known features of Windows 8 is its rapid boot times. Having a lot of things trying to load on startup can negate most of that advantage and slow down your whole computer. Fortunately, it is simple to decide what programs are important enough to be started right away every time you [...]