The 'Windows 10' Archives
Posted August 23, 2015 by Ashley Blood
Cortana is the new voice-activated personal assistant for Windows 10. Those of you familiar with Apple's Siri and Google Now will be familiar with this concept. You can ask Cortana when the next Star Wars movie comes out or what tomorrow's weather forecast will be or to open an app or file for you. If you […]
Posted August 22, 2015 by Ashley Blood
If you already know how to set reminders for Windows 10, you are ready to learn how to manage them. This article will explain the difference between deleting reminders and marking them as complete before they go off. It also explains how to do a work-around to edit your reminders and how to view a history of […]
Posted August 21, 2015 by Ashley Blood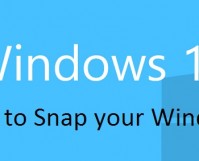 Those of you familiar with Windows 7 and 8 have probably witnessed the organizational wonder that is windows snapping. For those of you new to the concept, you will be pleased to discover that Windows allows you to grab an open application or window and "snap" it to a predefined area. Previously, you could snap […]
Posted August 21, 2015 by Lê Hoàng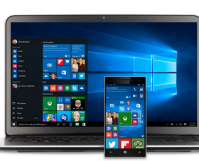 If you ever want to change the display language of Windows 10 or want to add additional languages to use in documents, the steps in this tutorial will help you.
Posted August 20, 2015 by Ashley Blood
Reminders are a prime example of technology doing what it is supposed to do: make our lives easier. If it were not for reminders, my trash would never make it to the curb. You can use reminders to make sure you never forget to pick up your kids from soccer practice or to remind you to pick […]
Posted August 15, 2015 by Ashley Blood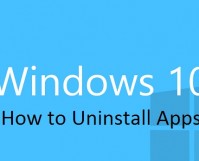 Do you need to clear up some memory on your computer? Are you tired of too many random apps you never use showing up when you are searching for programs that you actually use? Here is a simple guide on how to uninstall apps on Windows 10. Caution: If you are not sure what a […]
Posted August 15, 2015 by Ashley Blood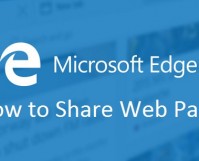 Do you want to email an interesting article to a co-worker or post a cool infographic to your Facebook page? Using Microsoft Edge's integrated sharing feature, you can share through a variety of mediums without leaving the page you are viewing. Many websites already have buttons to share their content on popular social media sites, but the built-in Edge sharing option […]
Posted August 14, 2015 by Ashley Blood
Microsoft Edge is the default browser on Windows 10, and it comes with quite a few tricks up its sleeve. One that sets it apart from its competitors is the ability to write, doodle, and highlight directly on web pages.  If you are using a touch screen device, go ahead and use your finger to scribble away. If not, you […]
Posted November 15, 2014 by Walker Rowe
Searching for files by name and by the contents of the files on Windows 10 is a bit different from Windows 8. Keep reading to find out more about the changes.
Posted November 14, 2014 by Walker Rowe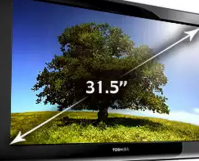 Since most people have a digital TV, why not plug yours into your laptop and have two monitors, just like a stockbroker or programmer?  You can work on one screen and move an item to the another when you need to read two items at once. This greatly increases your productivity and comfort.  Also, for people […]