IT professionals who work with Microsoft servers and other products have long known that earning the Microsoft Certified Solutions Expert (MCSE) designation provides a significant career boost. An MCSE credential is one of the most sought-after certifications among IT job postings, with many companies looking for experts who can effectively build and manage their Microsoft IT infrastructure.
However, not all IT pros have been willing or able to earn the MCSE credential due to the experience necessary and the required investment of time and cost. Many have settled for the Microsoft Certified Solutions Associate (MCSA) designation, which indicates their expertise in a specific platform or specialty area. While this has served many people adequately in their day-to-day work, the introduction of Windows 10 is changing the face of Microsoft certifications and is very likely to increase the number of individuals who hold the MCSE certification.
More than 100 million people have already downloaded the latest iteration of the Windows OS. Early indications are that the majority of those downloads are "home" editions of the operating system, with most enterprises opting to stay with older versions of Windows for the time being. However, a major shift is expected in the coming year. This means that many businesses will be looking for individuals who know how to build, manage, and maintain a Windows 10 system.
Although in the past you could earn a certification in a specific version of Windows, there will not be a credentialing program for Windows 10. Currently, the only way to earn Windows 10 certification is via an upgrade path from the Windows 8.1 certification, which also puts you on the path to an MCSE.
1.Earn MCSA Windows 8, If Necessary
In order to upgrade to a Windows 10 certification, you must already hold the MCSA Windows 8 credential. To do so, you must successfully pass Exam 687 (Configuring Windows 8.1) and Exam 688 (Supporting Windows 8.1). These exams are retiring in July 2016.
2.

Prepare for the Windows 10 Exam

While technically there is no designated "Windows 10" exam, passing exam 70-697: Configuring Windows Devices, allows you to claim expertise in Windows 10. You can find preparation materials for this exam on the Microsoft certifications and exams website. Microsoft recommends courses 697-1 and 697-2 as prep for the exam. However, those materials may not provide adequate preparation, and most test takers use additional materials, including easy to understand IT video training courses that provide more in-depth insight and instruction.
3.

Take Exam 70-697

Schedule your exam via the Microsoft Examinations and Certifications page. You may be eligible to take an online proctored version of the exam, which allows you to log in to the test within 15 minutes of registration, or you can schedule a time to take the exam at a local testing center.

The fee for the test is $150. If you earned your MCSA Windows 8.1 between February 15, 2015, and May 31, 2015, you qualify to take the test for free. Keep in mind that each time you take the test you have to pay the fee.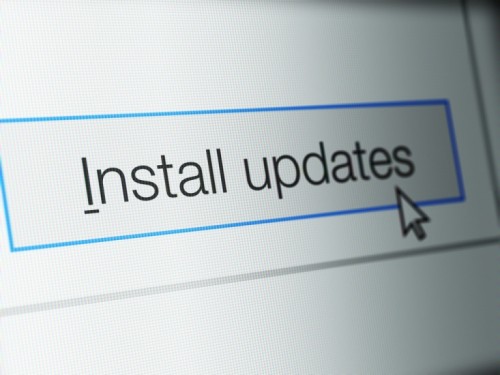 4.

Watch for Other Beta Exams

Another Windows 10 exam, 70-398: Planning for and Managing Windows Devices, is available in beta mode. Presumably, this exam and 70-697 will be required to maintain Windows 10 certification.
5.

Continue on the MCSE Path

Successful completion of exam 70-697 is considered the foundation of the path toward the MCSE credential. Microsoft recommends moving forward toward that credential after earning a Windows 10 certification.

Many experts predict that Windows 10 marks the end of the "numbered" versions of Microsoft and marks the shift toward the SaaS version of Windows. Hence, this is the end of the specific version certifications, with new exams requiring a more generalized knowledge of how to configure, maintain, and secure Windows systems. It also appears that other specialized MCSA exams for servers and clients will also be going away at some point to be replaced with more generalist exams developed with an eye toward more advanced certifications.

For now, the bottom line is that those who wish to maintain the most current certifications and prepare for a future shift to the newer Windows versions should take the required courses and expand their knowledge base and then take the exams. When you do, you will be ahead of the curve and well positioned for IT credentials that are both respected and in demand.