How did my screen get turned upside down? Why is my screen sideways? If you are experiencing one of these problems, then I have good news for you – your problem can be solved. This tutorial describes how to fix a sideways or upside down computer screen. If you have not encountered either of these issues yet, this tutorial can also be useful for you. Aside from learning how to fix the problem, you can use the trick to prank some of your friends (though I am not responsible for their reactions).
What Is the Purpose of the Feature Used to Turn a Monitor Sideways or Upside Down?
You may be wondering why Windows has this odd feature. Turning a screen sideways or upside down may not seem to have any purpose, but it can be useful. This may not be obvious to most users as the monitor is usually viewed as a part of a computer or laptop. However, if you view the screen as a separate entity with an independent function apart from the computer, then you may see why the feature exists. A monitor or screen's primary function is to display data. Though most content is made for a wide-view format screen, the same ratio as modern monitors and screens, some data are best displayed on a vertical-format display. A vertical display is often used for the following purposes:
● Reading book-format files such as eBooks: A vertical screen allows more data to be seen and makes reading long blocks of sentences easier than when using one of its horizontal counterparts.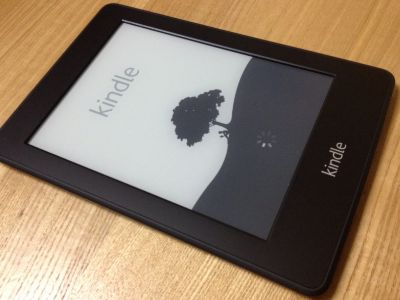 ● To display data that is in a list format with little details per line: Some businesses use vertical monitors to display the messages they want to convey. Some airports display flight schedules using a vertical display.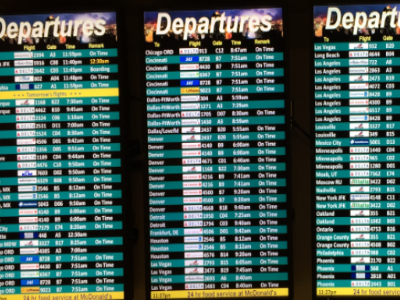 ● Vertical orientation shows more characters than horizontal orientation: You can test this claim using your phone. Check out the data shown below from a Google search for the keyword "tech-recipes.com" in both vertical and horizontal orientation.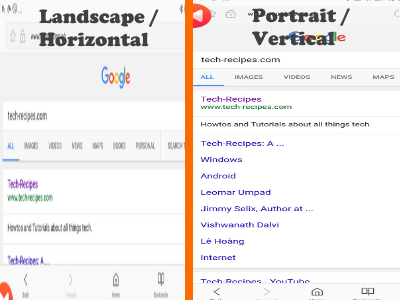 ● Productivity booster: With more data displayed, you will not have to scroll as much just to get to the bottom of a document or a page.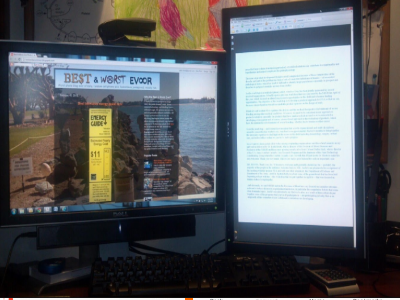 For productivity and data display maximization, a display in portrait orientation is better, but for multimedia, games, and other computing needs, a horizontal display is still the better choice.
How to Correct a Sideways or Upside Down Computer Screen
Now that you know the uses of a sideways screen, let's proceed with fixing your computer screen that has turned sideways or upside down. Follow the steps below:
1.To correct a sideways or upside down screen, simultaneously press ALT+CTRL+Up Arrow Key.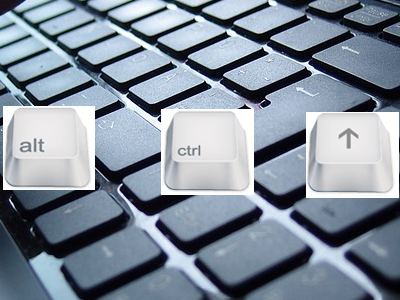 2.To switch to left sideways display, simultaneously press ALT+CTRL+Left Arrow Key.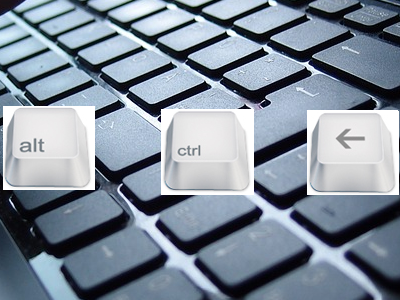 3.To switch to right sideways display, simultaneously press ALT+CTRL+Right Arrow Key.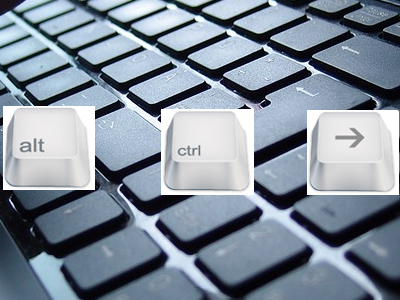 4.To switch to upside down display, simultaneously press ALT+CTRL+Down Arrow Key.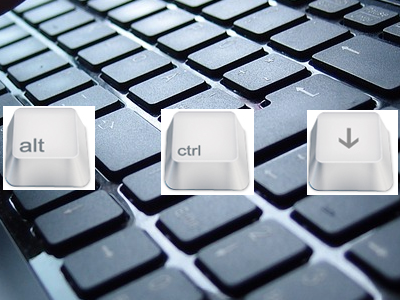 You just learned how to switch your computer's screen orientation as well as how to correct a sideways and upside down screen. If you have questions with any of the steps above, let me know in the comments section.