Microsoft Outlook is one of the best mail applications for Windows. The more you use it, the more comfortable and intuitive it becomes. However, over the course of a few months, you may notice that your mailbox piles up and your Outlook's processes start to slow down. You may also experience email corruption and data loss. You are at risk for these issues if you do not archive your mail items in Microsoft Outlook. Archiving is the process of removing old files from your current Outlook data file so that only current ones will remain. This will use fewer resources on your computer whenever you need to perform Outlook tasks and functions. The archived data can still be accessed anytime when you need it.
Manually Archive Mail Items in Microsoft Outlook
To manually archive mail items in your Microsoft Outlook email client, follow these steps:
1.Open Outlook on your computer.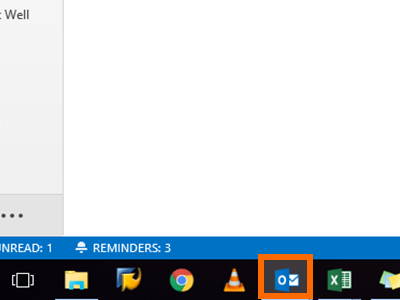 2.With Outlook opened, click on the File menu.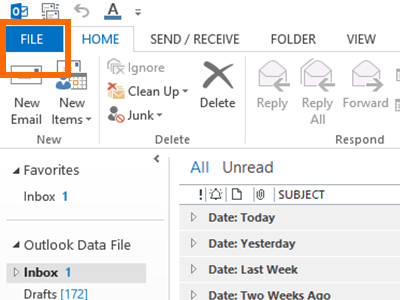 3.From the File menu, click on the Info option.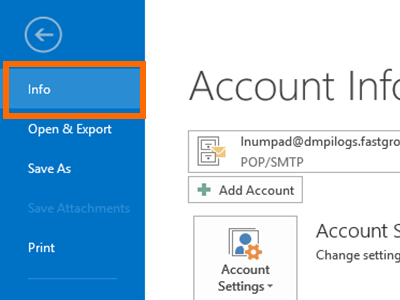 4.In the Info options, click on Cleanup Tools.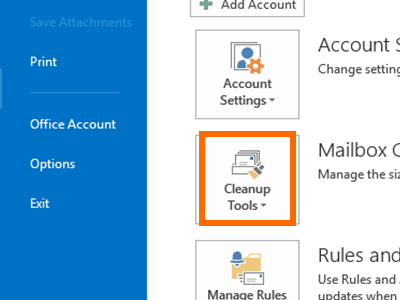 5.From the Cleanup Tools pop-up menu, click Archive.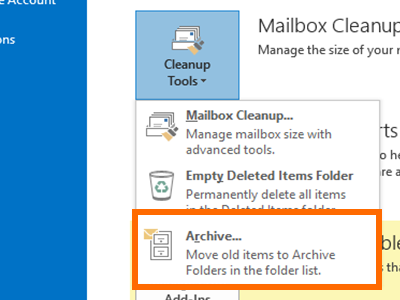 6.You have an option to archive all folders or only archive a specific folder and all its subfolders.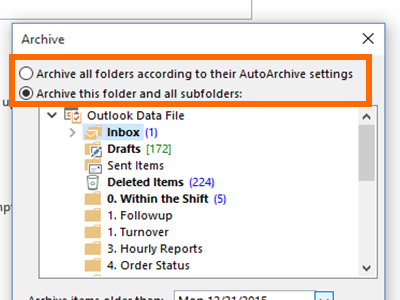 7.Choose your archiving date range. The recommended retention period is three months, but you can extend or shorten this period depending on your daily email volume.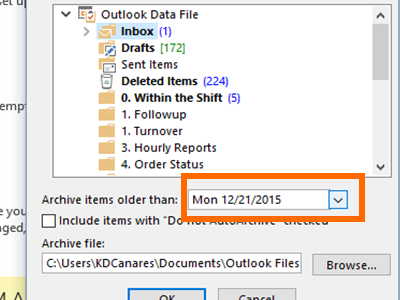 8.Choose the location where you want to save the archived files.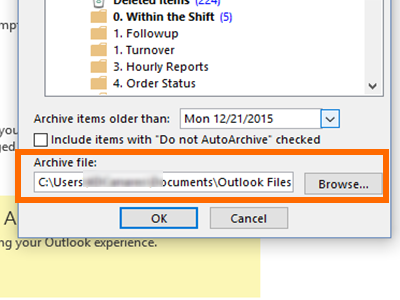 9.Outlook will start the archiving process. Depending on the total file size of the archived emails, the process may take a few seconds up to a few minutes.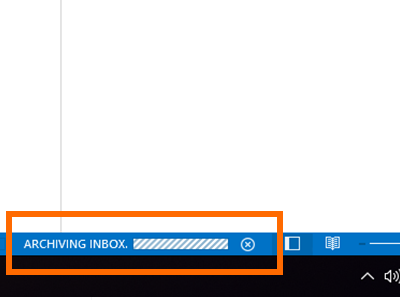 10.The archived file on .PST format will be saved to your preferred location. You have just learned to manually archive mail items in Microsoft Outlook.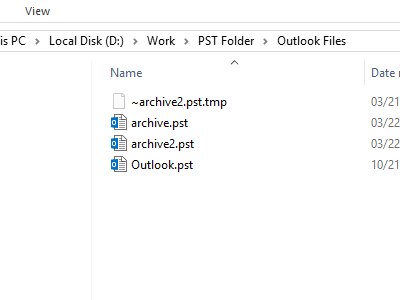 Most users disregard the importance of the archiving process on Outlook and expose themselves to possible data and email loss. Unnecessary usage of CPU resources is also required to handle a large sum of data which are already close to obsolete in the first place. It is, therefore, important for users to learn the discipline of archiving. You are not actually deleting these mail items. You are merely storing them in a place which you can easily access on demand.
If you have issues with any of the steps above, let us know in the comments section.