For most people, having a phone with a long battery life is essential. The Galaxy S7's 3600 mAh battery capacity may be Samsung's biggest battery to date, but saving your battery power is still a good idea. Though you can extend your phone's battery life by enabling Power Saving Mode for your Android device, Samsung has raised the bar by allowing users to set up battery optimization for individual apps on the Galaxy S7. Battery optimization for apps saves power by limiting or disabling the background data and refreshing processes and by turning off notifications for applications that you select. This tutorial will guide you through the process.
How to Set Up Battery Optimization on Samsung Galaxy S7
1.Go to the Home screen of your Samsung Galaxy S7 by pressing on the Home button.

2.From S7's Home screen, tap on the Apps icon on the lower-right part of your device's screen.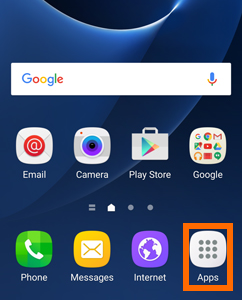 3.From the Application list on your phone, tap on Settings.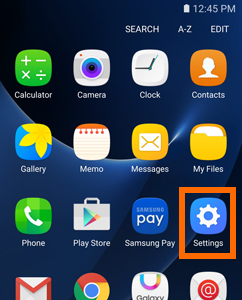 4.From Settings, swipe to the left until you get to Systems. Tap on the Systems tab to open its options.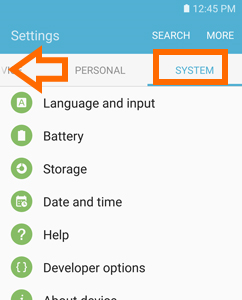 5.From Systems, tap on the Battery option.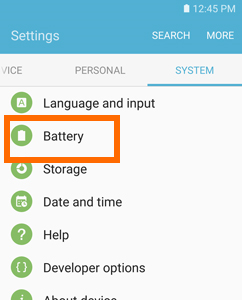 6.From the Battery page, tap on the More button located on the upper-right part of the screen.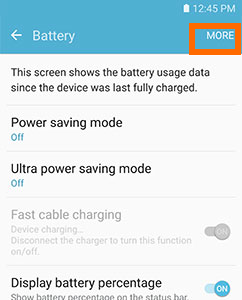 7.Tap on the Optimize battery usage option.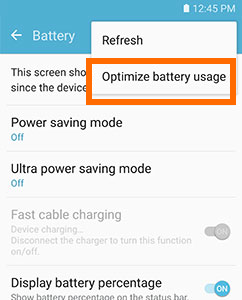 8.From the list of applications, scroll down to the apps that you want to optimize.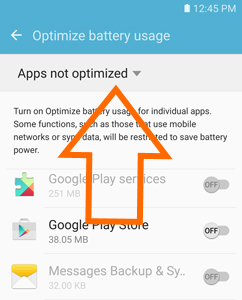 9.Tap on the switch to the right of the applications in order to enable or disable App optimization.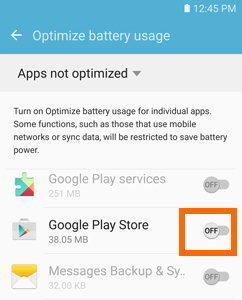 10.You can choose to view only optimized apps or all apps installed on the Samsung Galaxy S7.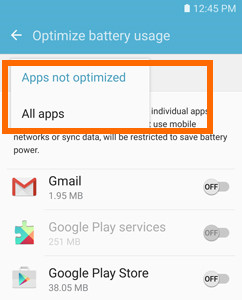 11.You are done. You have just set up battery optimization on the Samsung Galaxy S7.
This steps in this tutorial also work for the Samsung Galaxy S7 Edge and Samsungs's other phones that are running on Android Marshmallow OS. If you are having issues with any of the steps above, leave us a message in the comments section below. We would be happy to help you.