The 'Mozilla Firefox' Archives
Posted May 13, 2012 by Lê Hoàng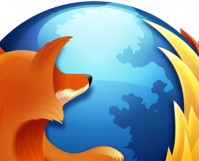 Firefox wants to remember all your browsing history, downloaded files list, searched keywords, cookies and active login information. Although this is a typically useful feature, it is not suitable when you are on a public computer. The best way to make sure your personal information is safe is to configure Firefox to clear all personal […]
Posted May 5, 2012 by Aaron St. Clair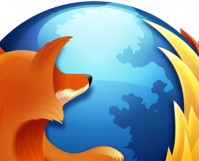 By default, Firefox keeps a history of everything that you have downloaded. While you could constantly maintain this list to keep it tidy, it is much easier to disable the download history completely. All of the files you download will usually be in your Downloads library under your User folder, unless you've manually changed your […]
Posted March 11, 2012 by Lê Hoàng

A Firefox Sync account can contain personal information like passwords, browsing history, and bookmarks. Since all these information is stored online, there is a theoretical risk the data could be compromised. Therefore, if you do not use your Firefox sync account anymore, you should delete it to eliminate this risk.
Posted November 28, 2011 by Lê Hoàng
If you usually have to search for information in a particular website, it is quite handy to do the search directly from the address bar of your browser instead of going to the site and typing in the search box. This tutorial will show you how to do this in Firefox.
Posted September 29, 2011 by Rob Rogers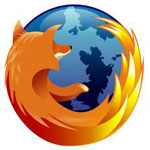 By default, Firefox 7 hides the http:// in the address bar. Some people don't like having the protocol trimmed from the URL, so here's a quick tip to put it back where it belongs.
Posted May 18, 2011 by Rob Rogers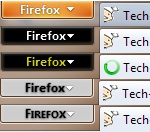 Firefox 4's infamous orange button can be a real eyesore to an otherwise awesome looking screen. By changing the color to better match your theme, you can improve its looks dramatically. You can also customize it further by changing the text displayed from "Firefox" to something more personal.
Posted May 15, 2011 by Siddharth Bose
Mozilla Firefox 4 enables us to share pages to Twitter and Facebook with a single keystroke, here's how.
Posted April 18, 2011 by sourojit
Tab animations gives Firefox some additional eye candy. However, this can also slow down or degrade overall system performance on slower computer systems. Here is how to disable tab animation if you need to run Firefox as lean as possible.
Posted March 31, 2011 by Rob Rogers
A lot of websites track their users behavior and then sell or give that info to advertisers. Firefox 4's Do not track feature tells websites the you don't want your browsing tracked.
Posted March 29, 2011 by Rob Rogers
By default, Firefox has hardware acceleration enbabled. If you are using a low end video card in your system, this can cause performance issues. By disabling hardware acceleration and relying on the software, you can actually increase the performance on your computer. Instruction are now updated for Windows and Mac versions of FF4.