How do I make Google my homepage on Firexfox, sire? That's one question I get asked quite frequently, minus the sire of course. Google is incomparable, these pesky search engines like Bing and Yahoo don't even come near it, in terms of performance and user convenience. But, sometimes the King of search engines gets displaced by an inferior entity due to a dubious interference. Sometimes, it so happens that while installing a software, you accidentally select the option of setting some other search engine as your homepage. Trust me, some software installations do have these weird selections that are easy to overlook. On other occasions, you might have a malware or spyware that might cause such a change. If that is the case, you should instantly do a thorough virus scan from an effective antivirus software and then proceed to  following the steps in this tutorial.
The tutorial is simple and doesn't waste your valuable time or digress from the topic at hand. Other tutorials on the web might make you run circles, but this isn't the case with this one. It's simple, to the point and has visual instructions for your ease. So, Let's start and get this over with in a hurry.
Solution : How to make Google my Homepage on Firefox
1.Okay, first of all you need to open Firefox browser and select the vertical lines on the top right corner and select Options from the drop down menu.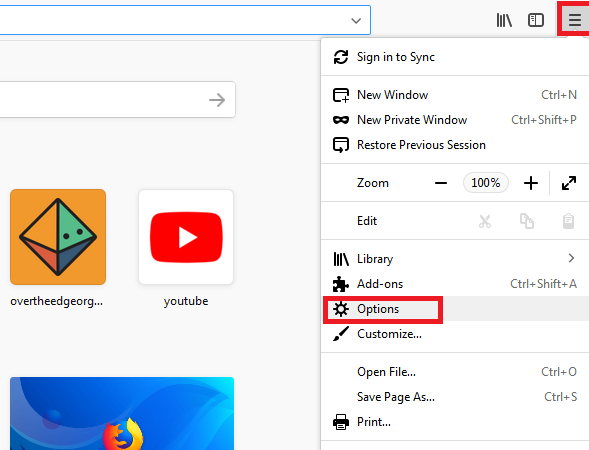 2.The General tab will open next. Make sure you've selected the option that says " show your homepage", right under the When Firefox starts heading.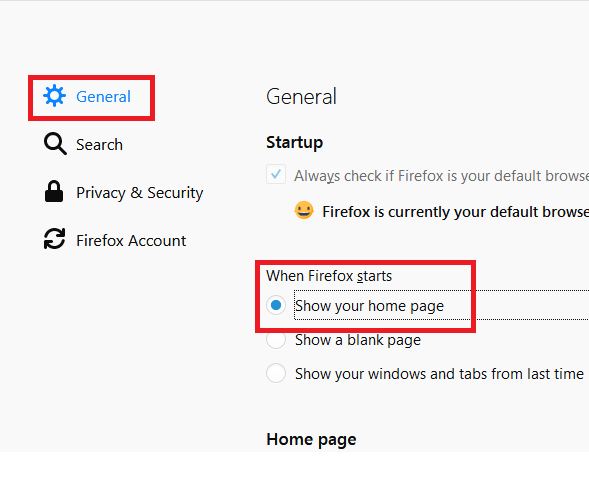 3.Right below these sets of options, will be the homepage option. Type your desired Google.com address, pertaining to your country and select okay.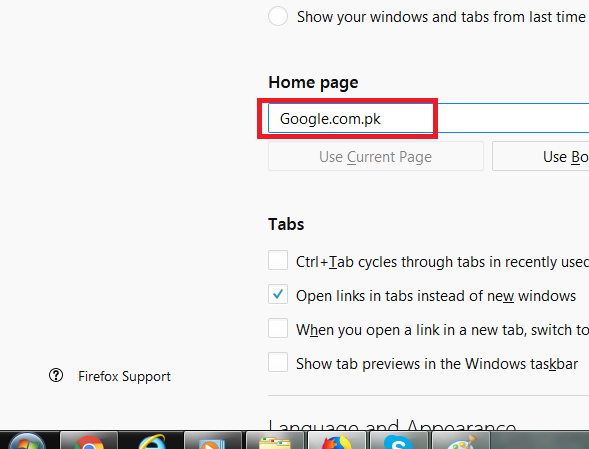 That's the easiest solution  to "Make Google my homepage on Firefox". Trust me, it doesn't get any easier than this. What you need isn't some crappy tutorial on the Internet, and trust me there are a lot of them, in abundance. Also, if you need help with an other tech-related problems, don't hesitate to reach out to me. I'll be more than happy to help you out with anything.
Let's move on to an essential section of our tutorials which has a proven-track record of supplying useful and relevant information to the readers. yes, the FAQ.
Frequently Asked Questions
Can I set google as my homepage in other browsers as well?
Yes, you certainly can and we have tutorials on our website that teach you how to do just that.
How can I avoid the changing of homepages in the future?
You just have to be really while installing programs because most installation guides of programs have this clandestine option to overturn Google as your homepage. Make sure you don't check any option that eventually leads to changing the homepage. Whatever the reason is, you can tend to the above guide to revert any such alteration in your browser.
That's all Folks! If you have any further queries or questions, please don't hesitate, even for a second, to ask them in the comments section below. Here at tech-recipes, your wish is our command. It's what we live for, to play the role of messiah in the tech-world. You can also click my profile name and see all the tutorials. They might help you solve another tech-related mystery.