Posted April 3, 2018 by Slavcho Andov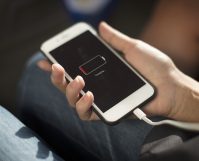 Even though we still call them phones that we use for their original intended purpose, to make calls, phones are a lot more than just devices in our pockets. Smartphones today are companions. Everyone that has a smartphone has the ability to be in touch with people either by email or an instant messaging service, […]
Posted March 25, 2018 by Leomar Umpad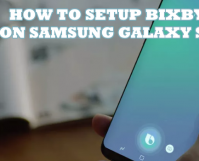 Bixby Vision allows you to use your Samsung Galaxy S9 to do numerous tasks and actions using the camera's built-in object recognition technology. This article will teach you how to activate and setup Bixby on Samsung Galaxy S9.
Posted March 20, 2018 by Sheraz Ali
Developers are always finding ways to bring the Android experience to the Desktop. In the past few years, they have made quantum leaps in this endeavor. The google play store is a treasure trove of games, apps and so many other developmental miracles that even those who don't own an Android device want to benefit from […]
Posted March 18, 2018 by Slavcho Andov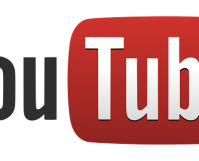 Since its release in 2005, YouTube has been the most used video sharing service that enables users to upload and watch videos. Over the past 13 years it has been updated many time in which Google (YouTube's parent company) is aiming to add more and more features.
Posted March 18, 2018 by Leomar Umpad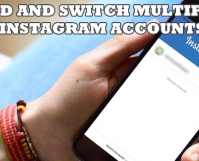 Instagram allows users to use multiple accounts on a single device. Recognizing that there could be more than one user of a mobile device, Instagram has an option to use up to five multiple Instagram accounts on the phone. You just need to add another Instagram account on your phone. This article will teach you […]
Posted March 13, 2018 by Leomar Umpad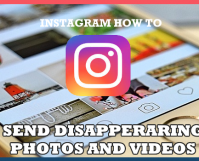 Aside from the regular direct messaging function, you can send disappearing photos and videos on Instagram. This article will take you on the step-by-step procedure.
Posted March 9, 2018 by Leomar Umpad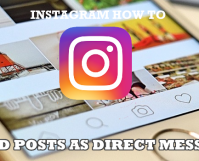 Have you experienced the urge to inform someone about the post you see on Instagram but it's too difficult to describe by words what the whole post is all about? Calm yourself because Instagram got you a solution. Using the Instagram Direct, you can now send exactly the whole post you want to share. This […]
Posted March 8, 2018 by Sheraz Ali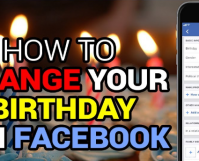 The Majority randomly enters  their personal details while registering on Facebook because they find the whole process rather tedious. However, as time passes by, they feel an immediate need to correct erroneous information. If your birthday is close by, and you are expecting a boatload of wishes from your friends, you need to immediately change your […]
Posted March 6, 2018 by Sheraz Ali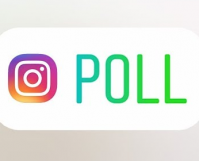 Add Instagram Poll to engage audience and spur added interest in posts. Instagram recently released this feature to supplement the functionality of Instagram stories. However, there are still many people who don't know how to take its full advantage. They're just using it without any forethought or knowledge.
Posted March 6, 2018 by Leomar Umpad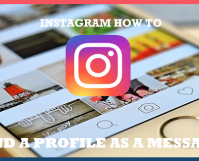 Are you using the Instagram direct message? Did you know that you can send not only messages using that feature? There are a lot of things you can share using the direct message on Instagram. You can use the direct message feature to help your friend find the right accounts he can follow on Instagram […]
Posted March 4, 2018 by Ajay Kumar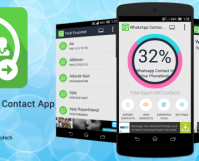 Whatsapp is not just a single chat communication App, it has become a lifeline for many us with its amazing features, we can create groups where we share messages, images, videos, etc with a group. A WhatsApp group can be of many types like friends group, work group, family, group, interest group, shopping groups, etc. […]
Posted March 4, 2018 by Sheraz Ali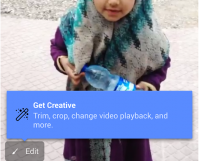 For me, the video profile picture feature on Facebook was an exciting new development. Why? I still remember the days when I first saw the awe-inspiring moving portraits in the dorm rooms of the mystical school of Hogwarts. Yeah, you guessed it right! I'm a massive Harry Potter fan. I mean, come on, who wouldn't […]