Posted August 23, 2015 by Ashley Blood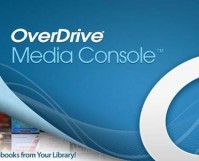 I am a huge fan of eBooks from my public library. Most public libraries now have sizable eBook offerings, and the number of digital titles is increasing every day. Here is the lowdown on how to check out eBooks from your library and download them to your device using the free OverDrive app.
Posted August 14, 2015 by Leomar Umpad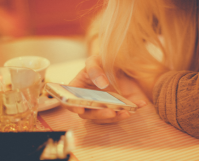 Here is some good news for you. Lollipop 5.0 comes with features to keep your Android phone secure without having to punch in your passcode constantly. With Smart Lock, you type your passcode once, and as long as your phone stays near you or in a trusted location, you do not have to type it […]
Posted August 13, 2015 by Leomar Umpad
To maximize the use of your Android phone, you need a Google Account. Without one, you cannot even start downloading free applications and content from the Play Store. You can create a Google account through a website. However, you still need to verify your Google account via SMS or a phone call. This control is […]
Posted August 11, 2015 by Leomar Umpad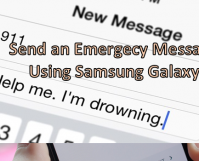 The latest Samsung Galaxy devices have safety features that are helpful during emergencies. One of them is Emergency Message Mode that allows you quickly to send a message showing your current location and address. You need to enable Emergency Message Mode on your device so that you can use it. Read on to learn how […]
Posted August 1, 2015 by Ashley Blood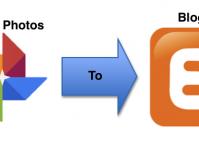 You can move photos from your phone to your blog in several ways. However, if you use Blogger, then the easiest method by far is using the Google Photos App. When you have certain settings adjusted on your phone, Google will automatically back up all of your pictures, and they will be conveniently accessible while […]
Posted July 28, 2015 by Ashley Blood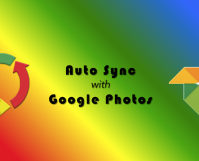 Google Photos is a great option for automatically backing up the photos you take with your phone to the cloud, and it offers unlimited storage for high-quality photos and videos for free. That is hard to beat! On top of that, Google Photos has a built in Assistant that can generate Auto Awesome pictures, movies, and collages […]
Posted June 16, 2015 by Leomar Umpad
Depending on your Android device, you could possibly have different applications that perform the same function. In some situations, you may find that you want to execute a certain command automatically using a specific application (e.g., opening the message application). There will also be times when you want to choose a specific app for opening […]
Posted May 21, 2015 by Leomar Umpad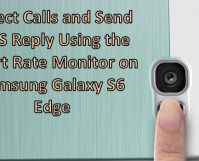 Here's the scenario. You are in an important meeting. You do not want to pick up your phone so as not to distract anyone from the meeting. However, you are expecting a call from someone, and you do not want the person to feel ignored. What should you do? If you are using a Samsung […]
Posted April 28, 2015 by Walker Rowe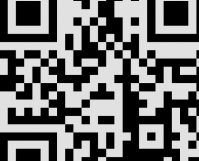 Enabling two-factor authentication (also known as two-step verification) protects your Microsoft account from hackers. If your password is stolen, the hacker will not be able to log in to your account because Microsoft will require a code generated by your cell phone to log in. Read on to learn how to make your account more […]
Posted April 17, 2015 by Walker Rowe
Microsoft OneDrive gives you 1 TB of storage free (i.e., 1,000 GB). That is 200 times what Apple iCloud (5 GB) and 65 times what Google Drive (15 GB) give you for free. After that, you have to pay for additional storage.  To take advantage of OneDrive's storage space, just create a free Microsoft account at https://onedrive.live.com/.