Posted October 12, 2016 by Leomar Umpad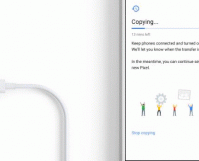 Google has entered the smartphone market with a bang. With the introduction of Pixel and Pixel XL, the tech giant joins HTC, Samsung, LG, and Apple in the battle for the top-selling smartphone. As an Android phone, Pixel's greatest competition is the Apple iPhone. Convincing iPhone users to switch to the Pixel smartphone may not […]
Posted September 7, 2016 by Leomar Umpad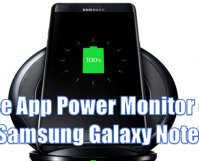 Smartphone performance appears to have reached a plateau. With manufacturers trying to win the specs war, most of the flagship phone's have reached a point where there is little to improve. The game has risen to a whole new level with a focus on features, aesthetics, and battery life. As developers are pushing smartphones to […]
Posted August 30, 2016 by Leomar Umpad
With the introduction of the Note7, Samsung has focused more on phone security. Boasting the industry's first iris scanner, the Galaxy Note7 simplifies how your unlock your phone while keeping your phone secure. In addition to the much anticipated iris scanner, Samsung has introduced Secure Folder. Secure folder stores and hides your personal content such […]
Posted August 18, 2016 by Lê Hoàng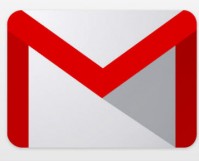 An email signature, which often appears at the end of an email message, contains information such as the sender's name, contact information, website addresses, etc. This information can be set once and attached automatically to your email messages when you send them. While it is a useful feature, it is not turned on by default. However, […]
Posted August 17, 2016 by Leomar Umpad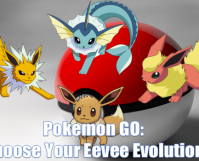 Evolving Pokemon is one of the features of Pokemon GO. Unlike previous versions of the game, you do not need to level up your Pokemon to evolve it into its more advanced form. You only need Pokemon candies for the specific monster that you want to evolve. Tech-Recipes has a specific tutorial on how to […]
Posted August 16, 2016 by Leomar Umpad
The iris scanner is perhaps the most unique feature of the Samsung Galaxy Note 7 and is a security upgrade from the classic fingerprint scanner. When using the iris scanner, you do not need to press anything to unlock the screen of your Note 7. You simply look at your phone's iris scanner, and the […]
Posted August 13, 2016 by Lê Hoàng
As your Pokémon Go collection grows, you may see monsters with names that are hard to remember. Luckily, the names of the Pokémon can be changed easily from inside the game. Let's find out how.
Posted July 24, 2016 by Lê Hoàng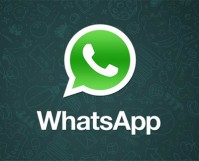 Since WhatsApp uses your phone number as your account, everyone who has your number, including those who annoy you, will be able to contact you. Luckily, it is very easy to block contacts in WhatsApp. Continue reading to find out how.
Posted July 19, 2016 by Leomar Umpad
Prepare for trouble and make it double! You can actually play multiple Pokemon GO accounts on your Android device. Now, you no longer have to worry about having only one device in your household that supports Nintendo and Niantic's Pokemon GO. It may not have the multi-user feature but there is a way to use […]
Posted July 15, 2016 by Leomar Umpad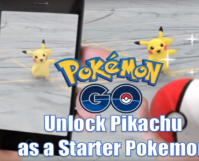 I have good news for Pokemon fans: Pokemon GO has officially launched on iOS and Android! Now, you can catch and train Pokemon in your very own home. Pokemon GO uses your camera, GPS, and augmented reality technology to merge the Pokemon world with ours. As you start your Pokemon journey, you will have the […]