The MID Via8650 is one of the bargain Chinese tablets. It ships with Android 2.2, the Android Market, and several popular apps pre-installed. What exactly does a tablet sporting only a $70 price tag really get you? Keep reading to find out.
Physical Attributes
The Via8650 looks nice and feels sturdy. It measures 7.75 by 5 inches.  The screen looks bright and can be adjusted to your preference. It has a resistive touch screen. This would be best suited for use with a stylus but unfortunately mine did not include one.  I managed to navigate with my finger, but you do have to press a little harder than most tablets.
This tablet has an 800 Mhz processor and a 2 GB hard drive. The microSD reader has a maximum capacity of 16GB. The 256 MB of RAM installed performs surprisingly fast on this machine; however, there is some lag when using the virtual keyboard.  The 3.0 megapixel camera faces forward and takes fair pictures in bright light.  The device's speaker and microphone perform decently.  The unit comes with an adapter that has one ethernet and two USB ports.  It also has a 3.5 mm headphone jack.  There is no video output connector. The device's lithium ion battery is poor with a working time of only 1.5 to 3 hours before recharging.
Functionality
Connecting to wifi is simple and only takes a couple minutes right out of the box.  There is also an ethernet adapter for connecting directly to a modem or LAN.  The Via8650 comes bundled with popular apps including Angry Birds, Facebook, and YouTube.
The Android market is accessible by signing in with your gmail account.  I downloaded the Amazon Appstore from the Android Market and installed it with no problem.  I was pleased to see Amazon's Kindle app work as expected. If nothing else, the device makes for an inexpensive reading device. Video is more hit or miss. YouTube will choke on higher resolutions, and running NetFlix is not very stable. Angry Birds is playable. Web browsing for the most part works well including flash compatibility. Controlling how many applications are actively running is essential in getting a good experience.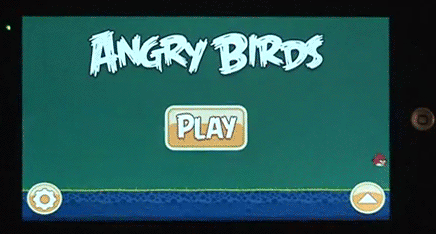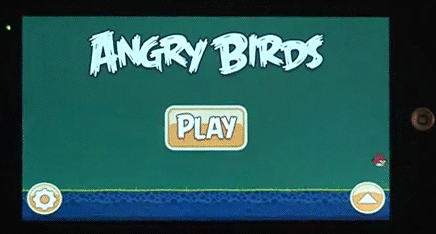 I had no problems rooting the device using z4root. It may also be possible to update to a custom honeycomb or other rom.
Conclusions
The device is very inexpensive, and the familiar Android interface makes it easy to operate.  Familiar apps like Facebook, Angry Birds, and YouTube are pre-installed. The small size makes it easy to carry and fun to use.  If nothing else, it is an excellent device for browsing the web or reading books with the Kindle application.
The lack of processing power and no multitouch makes it incompatible with many modern apps. The resistive touch screen makes it more difficult to use without a stylus. The short battery life is very disappointing.
If you want an inexpensive Android device to use as a reader, play older games, surf the web, or view videos, then it is probably worth the money. However, this device is just about as bargain-basement as you can get. Spending just a little more money will yield many more features.