For user convenience, the default download manager in Google Chrome browser has a function which will automatic run the files immediately after they are downloaded. However, this feature can also harm your computer if the downloaded files contain dangerous payloads. Also if you have enabled auto-opening for a file type but now regret it, this tutorial will help you.
This tutorial is also helpful when you want to clear the auto-opening setting for file types which are usually small in size. With the fast internet connection, a small file will be downloaded in only some seconds. Therefore, users may not have enough time to switched off the auto-opening setting in the download manager because this feature will disappear when the file is opened.
Remember, skipping that one last step to review a file before running it, takes away one less opportunity to reconsider if that file is safe after downloading.
1. Launch Google Chrome.
2. Click on the small wrench on the top right of the Google Chrome interface, and go to Options.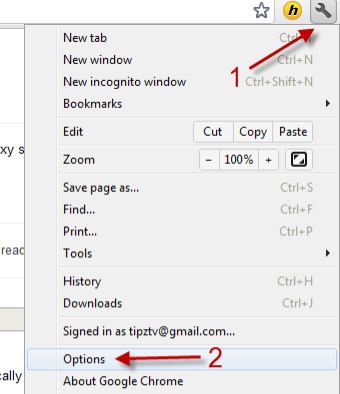 3. Go to the Under the Hood section on the left-side pane.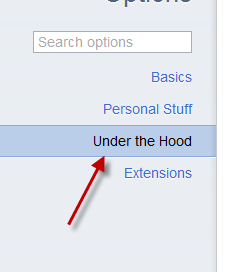 4. Find the Downloads section and click Clear auto-opening settings. Unfortunately, this function will clear all your auto-opening settings at once. There is no setting to clear auto-opening for each file type.

5. Close the Options tab. From now, your downloaded files will not be opened automatically by Chrome.