The 'Windows 10' Archives
Posted September 1, 2015 by Ashley Blood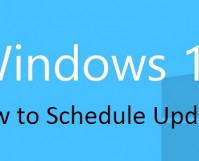 We need Windows updates to keep our computers running smoothly. However, when your computer decides that it needs to update RIGHT NOW and throws you off your groove while it reboots, the updates are annoying. Windows 10 updates and the accompanying restarts are mandatory, but Microsoft tries to make the whole process as painless as possible. […]
Posted September 1, 2015 by Leomar Umpad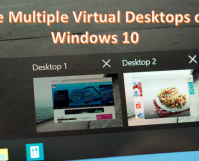 Microsoft has upped the ante for multi-tasking on Windows 10. For one, you can open and view multiple windows on your computer monitor by using Snap. Aside from Snap, Windows 10 has made it easier for users to use virtual desktops. With virtual desktops, you can use multiple desktops, on the same machine, at the […]
Posted August 31, 2015 by Leomar Umpad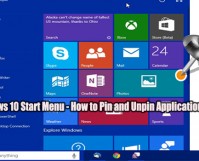 Windows 10 has returned the Start button to its original place: the lower-left part of the screen. Aside from the familiar feel of the Start menu, Microsoft has fused live tiles into the feature, giving it both a classic and fresh look. The live tiles can be personalized based on your preference. You can add […]
Posted August 29, 2015 by Ashley Blood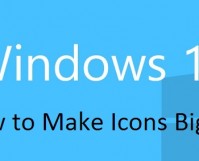 Do you find yourself squinting at your computer while trying to find that elusive icon on your desktop? This is bad for your eyes, leads to ergonomic problems from bad posture, and can cause tension headaches. Finding your applications should not make your work harder. Make life easier for yourself and increase the size of […]
Posted August 28, 2015 by Ashley Blood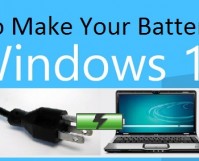 Bringing a laptop with you is pointless if the battery will not last the whole workday and if you do not have a place to charge it. Even when you are plugged into your charger, using more power translates into higher electric bills. Here are some settings you can tweak in Windows 10 to make your […]
Posted August 27, 2015 by Lê Hoàng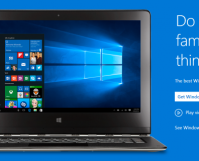 Not only does the Action Center display all of your recent app notifications, but it also contains a set of quick action tiles that lets you trigger frequently used features faster. By default, the actions are chosen based on your system hardware and available features. If you think the chosen ones are not very useful […]
Posted August 25, 2015 by Lê Hoàng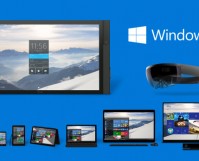 If you think the password for your Windows account has been compromised, follow the steps in this tutorial to change it.
Posted August 24, 2015 by Lê Hoàng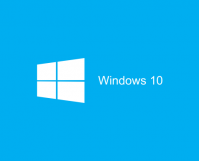 When you set up Windows 10 for the first time, the system will ask you to create a new Microsoft account or sign in to an existing one. This account allows you to sync and share personal data across multiple devices easily. However, setting up an account can be risky, especially if someone gains unauthorized […]
Posted August 24, 2015 by Lê Hoàng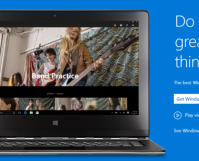 Windows 10 comes with a Maps app that is super handy when you want to search for places and directions quickly. However, it requires an active internet connection to work properly. Luckily, you can still use it without a connection by downloading offline map data. Here is how to do it.
Posted August 23, 2015 by Ashley Blood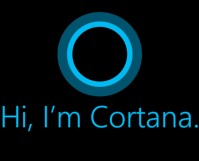 Cortana is the new voice-activated personal assistant for Windows 10. Those of you familiar with Apple's Siri and Google Now will be familiar with this concept. You can ask Cortana when the next Star Wars movie comes out or what tomorrow's weather forecast will be or to open an app or file for you. If you […]
Posted August 22, 2015 by Ashley Blood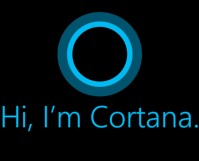 If you already know how to set reminders for Windows 10, you are ready to learn how to manage them. This article will explain the difference between deleting reminders and marking them as complete before they go off. It also explains how to do a work-around to edit your reminders and how to view a history of […]
Posted August 21, 2015 by Ashley Blood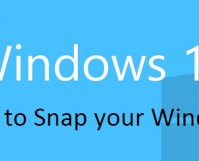 Those of you familiar with Windows 7 and 8 have probably witnessed the organizational wonder that is windows snapping. For those of you new to the concept, you will be pleased to discover that Windows allows you to grab an open application or window and "snap" it to a predefined area. Previously, you could snap […]