By default, all apps that are downloaded from the Windows Store will be installed to the C drive. This has been the case since Windows 8. However, in Windows 10, you are able to change the default location where apps will be installed and their data saved. Changing the installation location can be helpful when your system drive is running out of space, which happens often because of massive Windows updates and because of all the temporary data that is created by your collection of apps. Continue reading to find out how.
1. Go to Start -> Settings. If you do not have the Settings app pinned to the Start menu, you can search for it using the search box on the taskbar.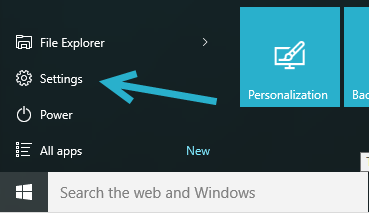 2. In the Settings window, select the System option.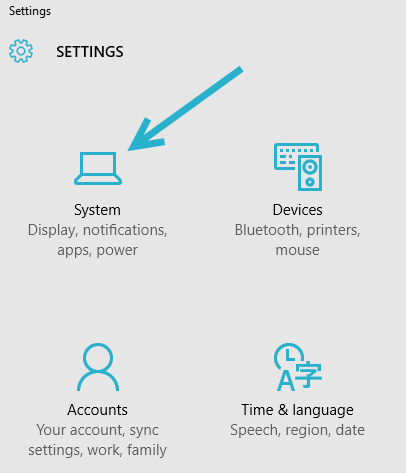 3. Navigate to the Storage section on the left side.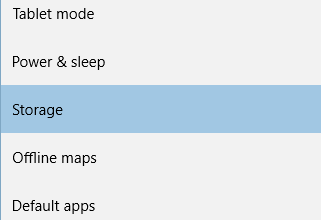 4. Find the Save locations option on the right-side panel, and then set the desired location for the New apps will save to option.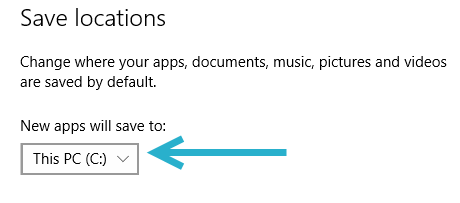 Please note that only new apps will be installed on the selected drive. Existing apps will stay in their original location and continue to save data to existing folders. If you want to move these apps over to the new drive, you may need to reinstall the apps. You may only consider this option when there are no other choices, because uninstalling apps will erase all of the local data of the apps.
If you save all of your apps to an external hard drive, make sure that it is connected to your computer whenever you work with the apps. Otherwise, they will not work at all.
When the selected drive is not available for installing new apps, the system will automatically revert to the original location, This PC (C:), to install the apps. As I mentioned above, these apps will not be moved to the new location even if the desired drive becomes available later.