Posted September 6, 2013 by Lê Hoàng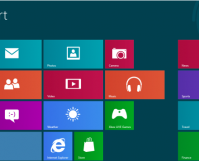 The Mail app in Windows 8 is the central place to access all of your email inboxes. While this can help you keep all email messages in one place, accessing an inbox directly may not be possible. Luckily, you can pin a shortcut to the inbox to the Start screen.
Posted September 5, 2013 by Lê Hoàng
Whenever you paste a graphic file to your Word document, the picture will be placed inline with the text. Most users will find this is not the result that they want, so manually adjusting the image position is needed. Luckily, it is possible to change the default paste behavior so that the pasted image will […]
Posted August 23, 2013 by Lê Hoàng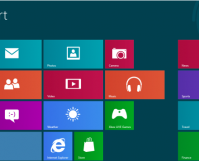 If you usually have to switch between input methods to work with programs, consider setting up the input method for each program individually so that you do not have to manually switch methods. This tutorial will walk you through the necessary steps to use a different input method for each application.
Posted August 15, 2013 by Vishwanath Dalvi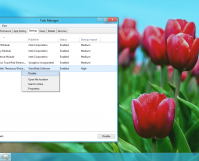 Many applications launch themselves when the system first boots. As more and more applications are installed, the increasing number of programs running themselves at startup increases. This prolongs the boot process and slows down the overall speed of the system. By removing the startup entries, you can correct this problem.
Posted August 10, 2013 by Lê Hoàng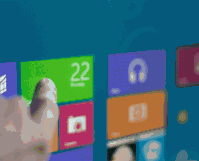 By default in Windows, whenever you move a window to the edge of the screen, it will be resized automatically so that nothing is outside of view. While this can be a useful feature at times, it can be quite annoying because everything must stay inside the screen area. This tutorial will show you how […]
Posted July 26, 2013 by Lê Hoàng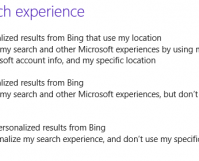 In Windows 8, users cannot only search for files in the hard drive, but they can also search for information online. The results are provided by Bing, Microsoft's search engine. If you want to keep your searches local, you can disable the Bing integration.
Posted July 25, 2013 by Lê Hoàng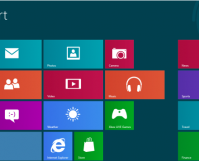 In Windows 8.1, whenever you click the Start button, the system takes you to the Start screen with live tiles by default. If you miss the old function of the Start button which lists all installed apps on the system, you are in luck. This tutorial provides a step-by-step guide for you to bring the […]
Posted July 23, 2013 by Lê Hoàng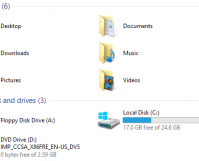 Library folders such as Downloads, Music, Pictures, Documents, and Videos have been moved to the center view when browsing My Computer with Windows 8.1. Now appearing above the drives, these useful folders were in the left sidebar in the previous versions. Although they can be collapsed by clicking on the Folders option at the top, […]
Posted July 21, 2013 by Lê Hoàng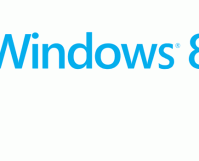 Windows 8 lets users take advantage of the corners of the screen to switch between apps or access common settings faster. However, this feature mostly targets touch screen users, so normal desktop users may not find it useful. If you do not use the feature, you can disable it to prevent accidental clicks when you […]
Posted July 20, 2013 by Lê Hoàng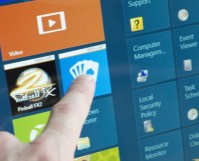 If your Windows 8 tablet is running out of battery or you need better screen readability when you use it under direct sunlight, you can switch from a normal modern theme to a high contrast theme.