If your C drive is getting full, follow the steps in this tutorial to erase unnecessary files, and free up drive space.
Before we start, make sure to move all the important files in your C drive to another drive.
1. Go to the desktop, and double-click the Computer icon. Alternatively, you can press Win key + E to open the Explorer window.
2. When the Explorer window appears, right-click on the C drive, and choose Properties from the context menu.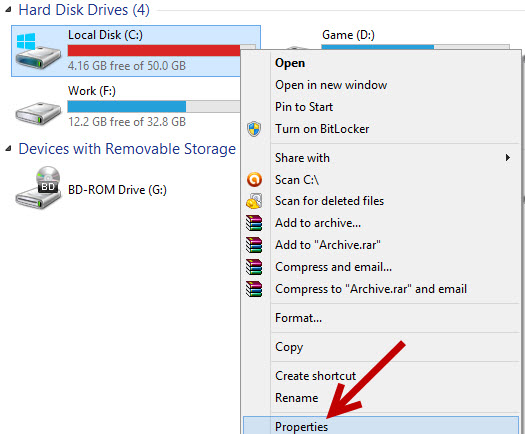 3. Next, click the Disk Cleanup button to start the tool.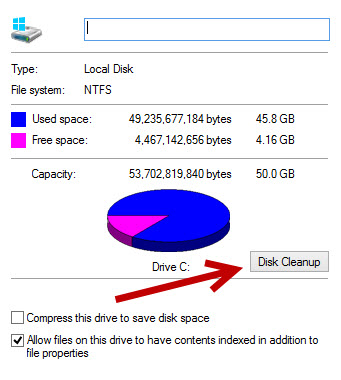 Depending on the size of the C drive, the process of calculating the space that can be freed will take up to 5 or 10 minutes.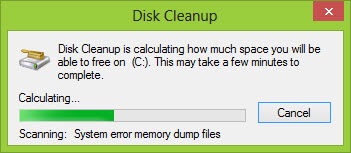 4. Once the calculating process finishes, you will see a window containing a summary of the process, the files which can be deleted, and the total amount of disk space you may gain after deleting the junk files.  If the disk space that you can free is huge, click OK to erase the files. Once the process is finished, the window will close itself.
After that, you may want to start the Disk Cleanup tool again, and choose Clean up system files. Since erasing unnecessary update files can free a lot of space on your hard drive, you should consider doing this task often.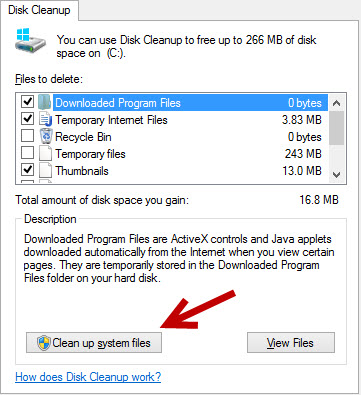 6. After the tool gathers all the information about update files, it will display the amount of disk space that can be gained. More detail about the files can be found in the window. While these files are indeed system files, they are safe to erase. Everything listed there can be deleted without causing system errors.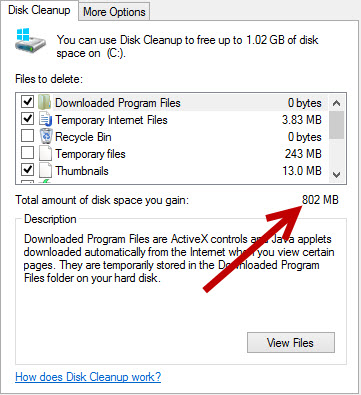 7. Click OK -> Delete Files to process. Please note that the process will take a very long time to complete. At some points, you may think that the tool is not working, but it is. You just need to be patient. To avoid hangs, avoid running heavy tasks such as video editing or gaming at the same time.