The default setting of Windows is not to show file extensions. Getting the operating system to show file names with extensions all the time is actually beneficial. It helps us easily identify the types of files we have, and we can quickly rename an extension, if needed.
If we have file abc.txt created under a folder, where abc is the file name and .txt is the extension, Windows only displays abc by default. If the option to show file extensions is disabled, this can sometimes make identifying the extension of a file more difficult.
File Names without Extensions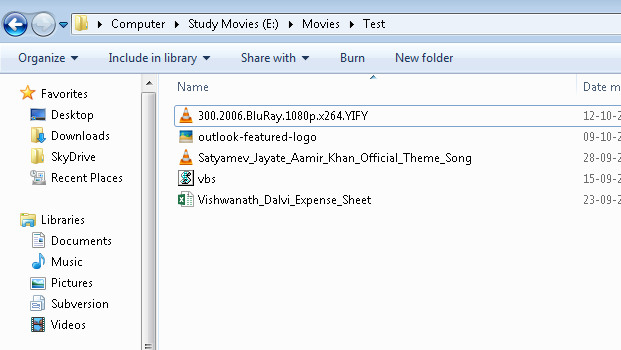 Fortunately, Windows can be easily altered so that files extensions are always showing.
To change the settings in Windows 7, proceed as follows.
1. Open any random folder on your machine, and on the top-left, click on Organize.
2. Go to Folder and search options.
3. Click on the View tab, and uncheck the option Hide extensions for known file types.